Describe your perfect summer day. Pet Food Pantry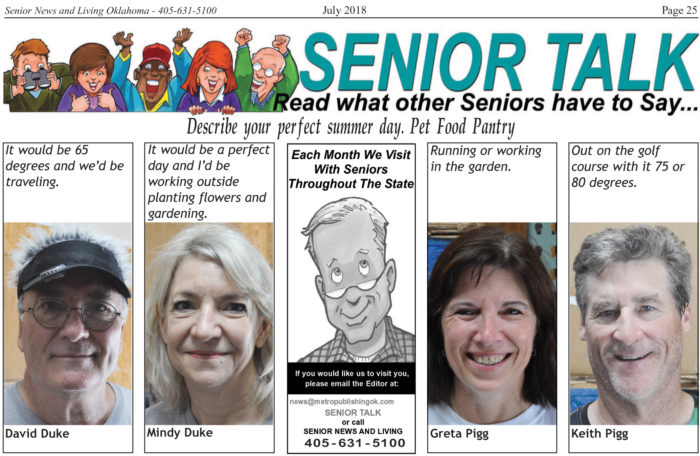 It would be 65 degrees and we'd be traveling.
David Duke
It would be a perfect day and I'd be working outside planting flowers and gardening.
Mindy Duke
Running or working in the garden.
Greta Pigg
Out on the golf course with it 75 or 80 degrees.
Keith Pigg