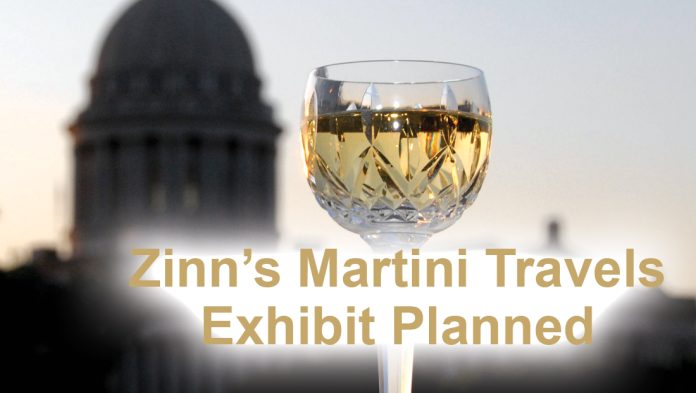 by Terry Zinn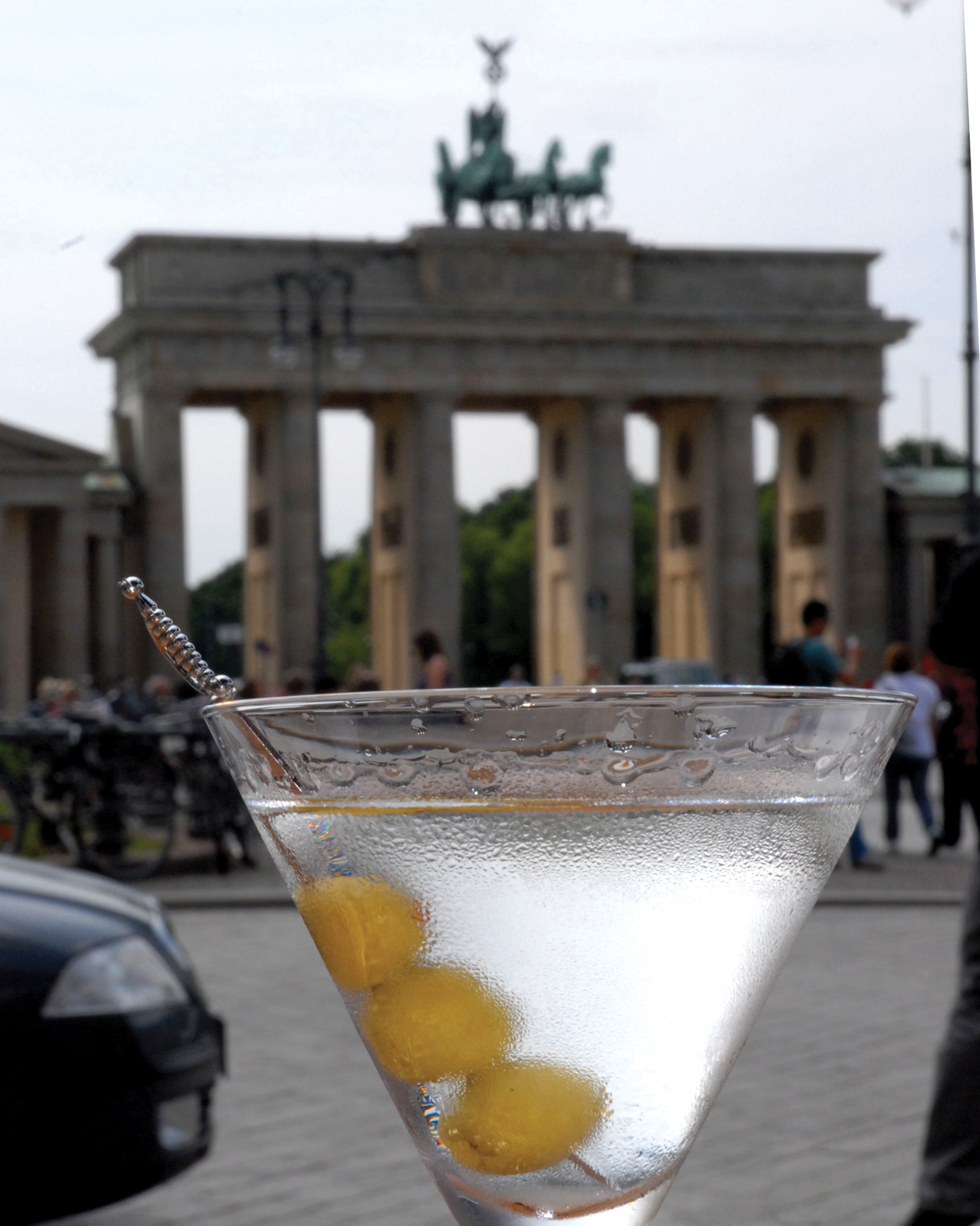 The Gallery at 11 North Central, Idabel, Oklahoma will be serving visual martinis with a photographic canvas art exhibition and sale during the annual downtown Fall Festival, October 7-8, 2023. MARTINI TRAVELS is a dozen or more images from photographer Terry Zinn's fifty canvas prints presenting cocktails against a backdrop of travel locations. Some of the fifty photographed locations might include, Berlin, Germany; Boone Hall Plantation, South Carolina; Oak Alley and of course Oklahoma City; among other locales. The exhibit was inspired by Zinn in 1995 after having a luncheon with Idabel native and international artist, Harold Stevenson where he recalled his tales of an extraordinary life over his favorite cocktail, the Martini..
The Gallery is the anchor of downtown Idabel, created and owned by another Idabel native, Robert Henderson. The Gallery was opened a couple of years ago after extensive renovation to the historic 1930's building that had been vacant and dilapidated for years. "We never charge artists a fee to exhibit and / or sell the work at The Gallery. Arts are an important element to our social society. Bringing the arts to the community, while remaining affordable, is an important mission of our work," explained Henderson.
The Fall festival hosts craft and food vendors, Miss Fall Fest pageant, chili cook-off and corn-hole tournament. Downtown streets will close with live music and entertainment throughout the event.
Zinn will provide a gallery talk at 7 p.m.Saturday, OCTOBER 7th at the reception along with Dian Jordan, Ph.D., of Hochatown, OK.
Martini Travel images have been previously exhibited in Oklahoma City at the Photo Art Gallery and at the 50 Penn Place Gallery. The exhibit will be accompanied by Zinn's photographic images of Harold Stevenson, Portraits of Harold. Many of these private images have never been exhibited before. They were made with the endorsement from Stevenson which documented his studios, homes and exhibits from 1995 including locations of: Idabel, Oklahoma; Wainscott, Long Island New York; Long Island City; SoHo, New York; Key West, Florida; San Francisco; Dallas and Oklahoma City. In addition to Zinn's documentation in photographs he has made over 13 hours of taped interviews of Stevenson over the years. That material is the foundation of Zinn's play, Last Call: All I Ever Wanted to Be Was Tall, which is available for production.
Jordan's reception talk is highly anticipated as she will discuss the importance of Stevenson's inclusion in recent exhibitions. Jordan curated Art in Community: The Harold Stevenson Collection in 2020-2021 at the Museum of the Red River, Idabel. The exhibit was then followed by Stevenson being included in New York: 1962-1964 held at the Jewish Museum of New York in the fall of 2023. That exhibition explored art and culture and how artists living in New York responded to the socio-political changes of the time. Stevenson was also included as one of the 35 legacy artists for We Fancy at the 100th year celebration of the Art Students League, NY, also in 2023. Stevenson won a national scholarship to attend the prestigious school in 1949. Jordan has previously spoken on Stevenson's place in the canon of 20th century art for the Oklahoma Museum Association's annual conference, the Oral History Association National Conference, and the International Art in Society Conference.
Zinn was employed for twenty-six years as Photography Processing Manager at the Oklahoma Historical Society/State Museum. His work has been published in numerous outlets. He has exhibited at the Oklahoma State Capitol, I.A.O. gallery, 50 Penn Place Gallery, Photo Art Gallery, and on permanent exhibition at the Gallery of the Plains Indian and the Oklahoma Judicial Center.
While in Idabel feel free to visit the Museum of the Red River and the Phil Silva vintage car collection. Or take the nearby drive to the ever popular Hochatown community known for Broken Bow Lake and luxury cabin vacation homes. The near by twon of Hugo is of interest with its Elephant Cemetery.
Zinn resides in Oklahoma City where he is cataloging his works and seeking permanent homes for his collections. He can be reached at [email protected].