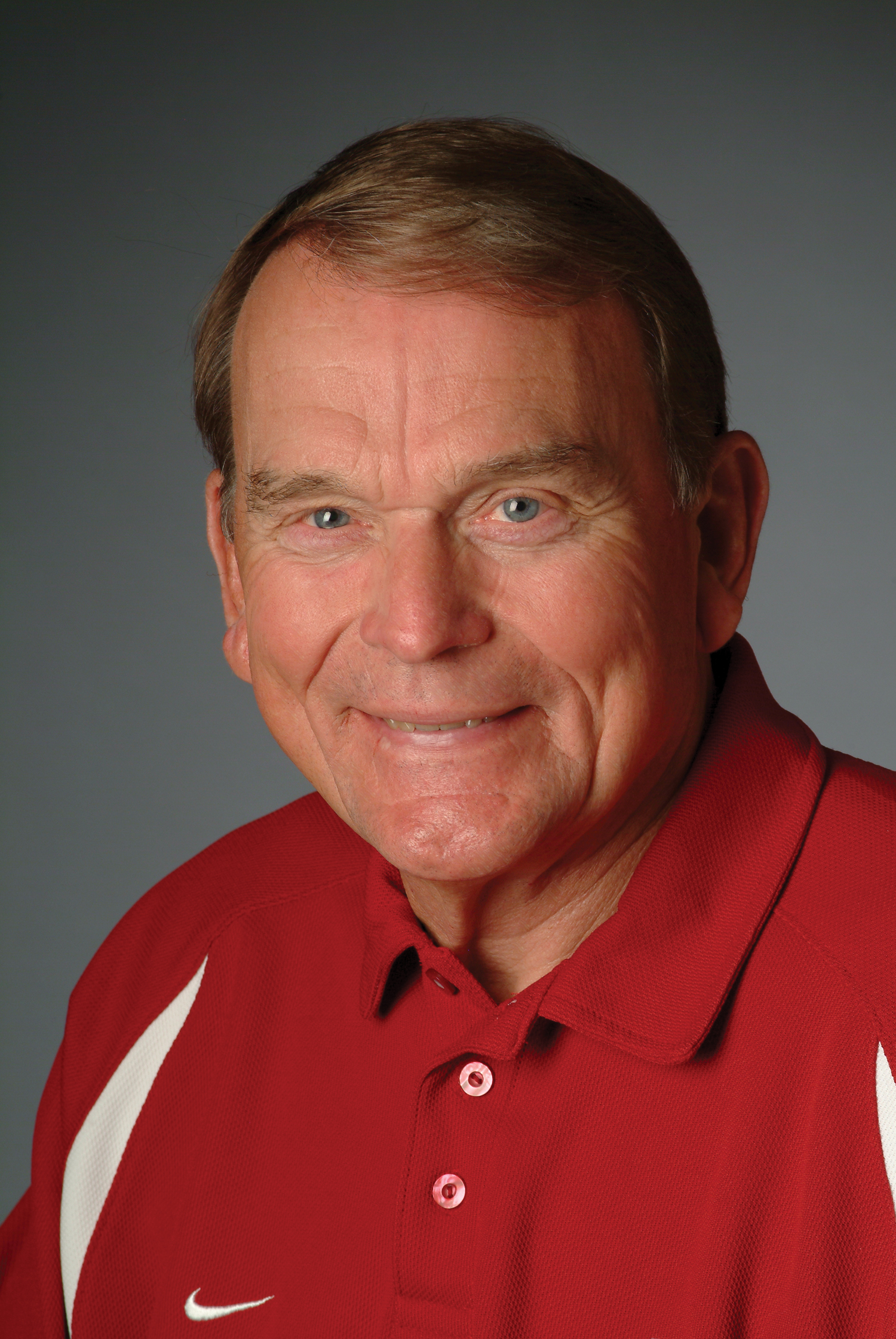 by Mike Lee, Staff Writer
If you've been a fan of Oklahoma Football anytime during the last four decades you know the name Merv Johnson.
But what may be lost to you is how the 79-year-old has devoted the bulk of his life to not only building but sustaining football excellence at the University of Oklahoma.
Johnson has coached long enough to see the game change dramatically.
"Thirty to 40 years ago linemen couldn't use their hands. They had to keep them at their chest," Johnson recalls. "There was no chance of pass protection. Some think that's the biggest change that's ever occurred in the game."
The hash marks have crept closer together, something that's a staple in the pro game.
But Johnson doesn't believe the NFL has really changed college ball much.
He still likes it for its purity, even though if he were coaching today he would be making millions of dollars.
Johnson admits the 80s were his time if he were going to pull the trigger to become a head coach.
"I felt like I (did try to become a head coach) but Oklahoma is a little bit of trap. You always have a chance to win big the next year," he said.
In his 37th season at Oklahoma, Johnson now maintains dual titles at the university. He's the director of football operations, a title Johnson admits is gracious at best. He handles some on-campus recruiting efforts and serves as the pro scout liaison.
Alumni love him and and request to see him. He's a repository of all things associated with all that is good with Oklahoma football.
But Saturdays are when Johnson really shines – and it shows. He's the radio color commentator next to Toby Rowland's play-by-play.
While Rowland has become adept at telling Sooner fans what's happening on the field, it's Johnson's wisdom and experience that unfold what is really happening.
For his efforts, Johnson was named the 2012 Bill Teegins Excellence in Sportscasting Award winner.
The Teegins Award honors late Oklahoma State announcer Bill Teegins, who died tragically in a 2001 plane crash, along with 10 OSU basketball players and support personnel.
Johnson is no stranger to tragedy. Oklahoma football has always been cathartic for him.
His youngest daughter, Jill Foster, died in a car accident at the age of 29.
Johnson was there for Oklahoma's opener against UTEP less than one week later.
It was October of 2013, the morning of the TCU game, when Johnson's wife, Cindy, was removed from life support after a stroke.
He was in the radio booth that evening. She died the next day.
Whenever life is profoundly confusing, the X's and O's always make sense for Johnson.
It's how he feels his way through life.
On any given play Johnson can spot the weaknesses or failures – even if it's a crowd-thrilling touchdown pass.
While 90,000 around him celebrate, Coach Johnson is logging mental notes.
In 1954 Johnson was graduating King City High School in Missouri. Just a few short years later he was an All-Big Seven tackle for Missouri and an academic all-conference selection.
He captained the prestigious Blue-Gray All-Star game and was named the league's most outstanding student athlete.
"When I started coaching 100 years ago the old school coaches like (Robert) Neyland at Tennessee and (Bobby) Dodd at Georgia Tech and those gurus were defense," Johnson said. "If you could punt the ball on the other side of the 50 when you turned it over to the other team they felt like the other team would not score more than one touchdown in a game."
It was Barry Switzer that brought Johnson to Norman in 1979. It turned out to be the only place Johnson would ever go.
"The way he started off here you felt like you had a lot of chance of success," Johnson said of Switzer.
In Johnson's 20 years as an OU assistant coach, the Sooners amassed a 150-67-5 record, a national championship, six Big Eight Conference titles and seven bowl game victories.
He has produced 19 All-Americans and coached on staffs that have won four national championships (Oklahoma, Notre Dame and Arkansas).
He received the 2010 OU Regents Alumni Award, one of the highest honors given by the university.
He was an obvious choice when he was inducted into the Oklahoma Coaches Association Hall of Fame in 2002.
Johnson is also the first recipient of the National Football Foundation Integrity Award in 2003, an award that was subsequently named in his honor.
He received the All-American Football Foundation's Mike Campbell Lifetime Achievement Award in 2001.
Johnson still has a lot of family with two grown children and seven grandchildren.
Even though it pains him, he understands coming to work every single day won't always be an option.
"I've thought about it a lot," Johnson said. "I wouldn't be very happy sitting on the porch all day long."
He admits that multiple decades of travel have gotten old, though he'd jump on a plane in a heartbeat to go see his kids and grandkids."
So travel is out. But what else?
"I'd rather just go fish in a pond," he says.
In short, Johnson is a lifer in this college town. And while he still maintains that he's the lucky one to still be around Norman, the rest of the Sooner Nation is reaping the benefits more than he'll ever know.