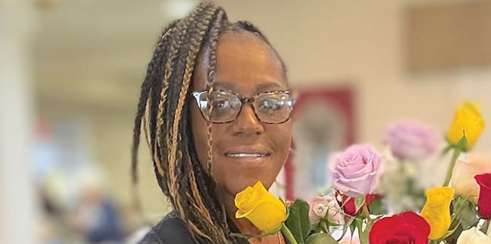 Story by Joyce Clark, Executive Director – Saint Ann Retirement Center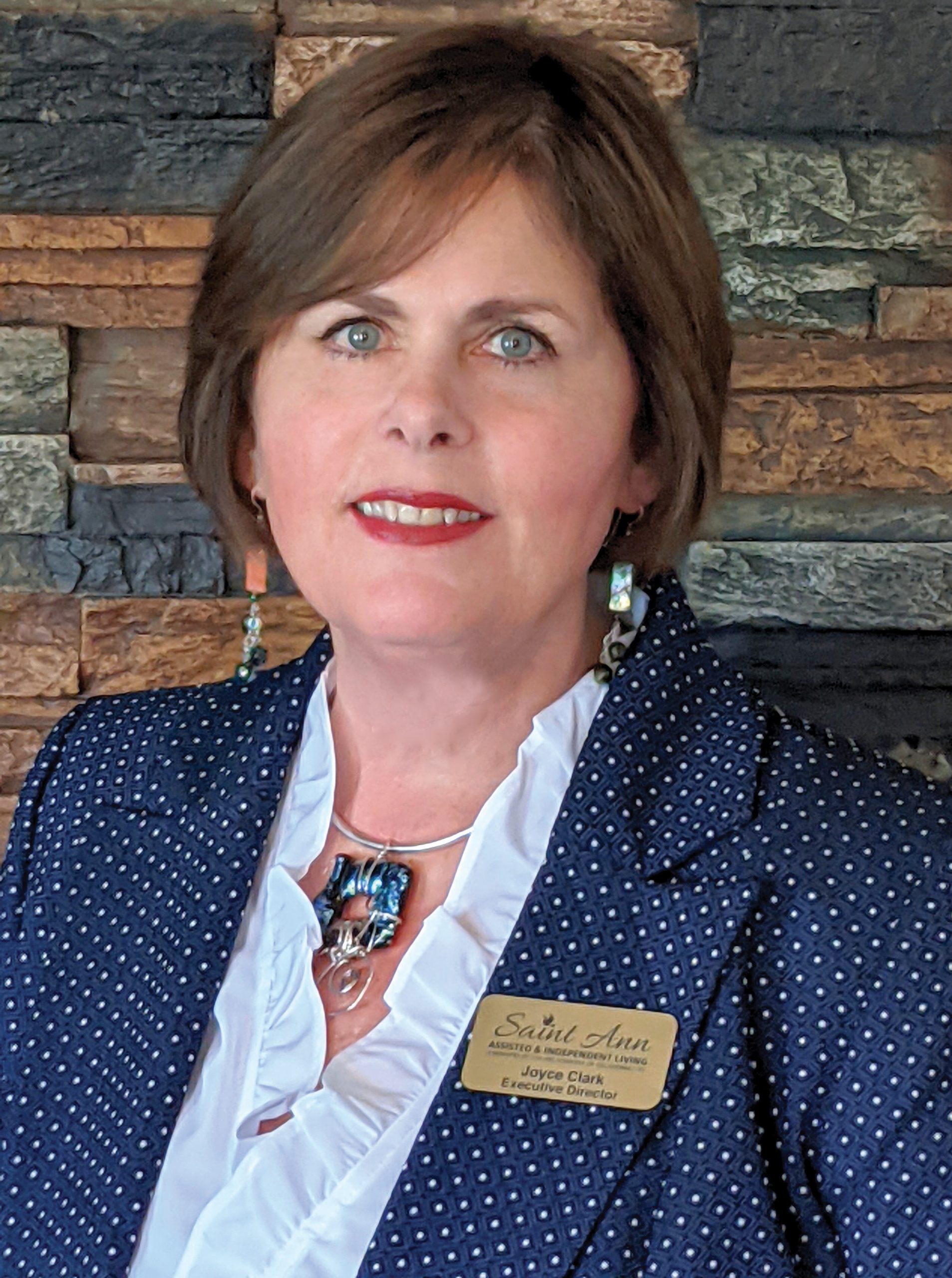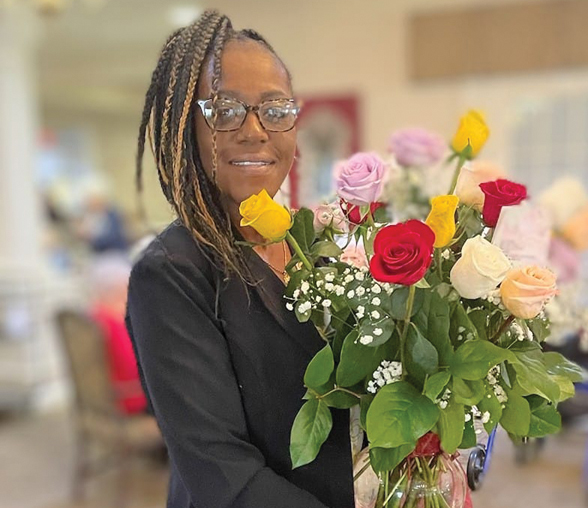 LaTrona Fulbright says she ran outside and threw up the first day she worked as a Certified Nurse Aide in a nursing home. That was 28 years ago in 1995. Absorbing the home's odors and conditions was overwhelming but also life changing. Fulbright says compassion made her turn around and return to work. She knew those she served were totally dependent on the quality of her care. She was determined to do her best to assist and serve them with respect and diligence. That attitude ultimately led to Fulbright becoming a licensed Assisted Living Administrator. Furthermore, this year she celebrated 20 years of working at Saint Ann Retirement Center, now known as Saint Ann Assisted and Independent Living.
Fulbright gives props to the hometown folks in Snyder, Oklahoma where she was born and raised. The small-town atmosphere contributed to her strong interpersonal skills and character. She was also an accomplished track star and had the self-motivation to achieve goals and overcome hurdles. In the Fall of 1999, Fulbright moved to Oklahoma City with her two young children so that she could provide a better future for them. "The big city was a very different lifestyle. It was exciting but also scary," said Fulbright.
She started working as a Certified Medication Aide at Saint Ann Retirement Center when it opened in 2002. Fulbright says she loved the job and working at Saint Ann. She had her third child and felt blessed at home and professionally. A few years later, Fulbright earned her administrator license and served as the assistant administrator. She fully took the reins in 2010, when she was promoted to the top spot over the assisted living portion of the campus.
When asked why she has stayed and worked at the same place for two decades, Fulbright outlined two basic reasons. First, she promised herself as a young single mother that she would achieve a very good job and keep it until her kids were grown. Second, she loves her residents and the satisfaction she gets from ensuring their life is improved by living at Saint Ann Assisted Living. In fact, Fulbright said assisting residents at this point in their life is what she loves most about her job. "Being the one who gets to give residents the care they deserve is my biggest pleasure." "I was put at Saint Ann Assisted Living to make sure great care happens." "I think about the conditions where I first worked and stay determined that people under my care receive nothing but the best of everything." "My top responsibility is to ensure their well-being," said Fulbright.
Over the years Fulbright has honed her skills and list of accomplishments. She earned a Bachelor of Science Degree in Health Administration Management while working her two full-time jobs as a mother and an administrator. Employee retention at Saint Ann is exceptional. Fulbright recently celebrated the retirement of two of her long-time team members and many others have worked with her for years.
Another satisfying aspect of her job is helping people understand why their mom is behaving in a certain way or experiencing a particular issue. "I help families understand where their loved one is in his/her life journey." "Sometimes my conversations are about what is best for mom and not what is best for others including family members and facility staff," said Fulbright. "I am a resident advocate." Fulbright also noted that Saint Ann Assisted Living is a great lifestyle for people, many of whom have recently loss a spouse and have been living alone. "We strive to ensure residents continue to enjoy a social life." "Even if a person needs a significant amount of assistance, they are still in need of and capable of human interaction and enjoyment." "That is a primary aspect of our friendly and fun culture," Fulbright said.For more information about Saint Ann Assisted and Independent Living, call Lisa at (405) 721-0747 Ext #322 or visit the website: https://www.saintannretirementcenter.com/.