story and photo by Bobby Anderson, Staff Writer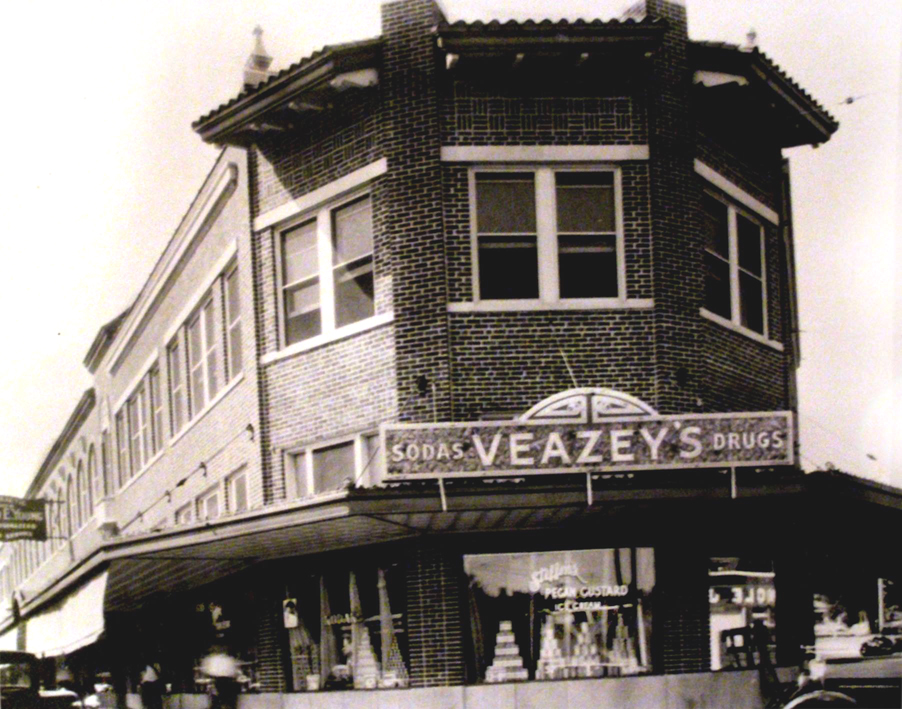 If you've lived in and around the Oklahoma City metro for any amount of time over the last century you'll probably recognize the Veazey name.
And for more than a century that name has been synonymous with quality and customer service and Stephanie Veazey wouldn't have it any other way.
The president of Bill Veazey's Rehab and Home Care Equipment and Supplies says her family still preserves the legacy her grandfather started.
"I think the name is very important," Veazey said. "We still have people who come and remember the old drug stores. I had a man come in the other day and said he had a dear friend who played on the Veazey Drug Store baseball team, which I didn't even know they had.
"People associate that name with good service and quality equipment. Our motto has always been we can help and every one of us put out that extra effort."
The Veazey's Drug Stores were founded in 1906 by Steve Veazey with the same attitude towards the customer and the community still alive today.
Steve Veazey's policy of "the customer is always right" and "Veazey's will make every effort to serve them sincerely and friendly" are still the foundation at Bill Veazey's Medical.
Bill Veazey's Medical established in 1964 after the sale of the drug company by Bill Sr is still family-owned and operated today.
For over 90 years the Veazey Family has been serving Central Oklahoma with one of the area's largest selections of reimbursement and cash retail products and services.
Bill Veazey's Medical offers you experience, superior customer service, and top-quality, state-of-the-art home medical equipment, and supplies.
Stephanie Veazey says employees take extra care in making sure that they fulfill the needs of each and every customer.
Downtown OKC was the site of the first Veazey drugstore. By the 1930s, the store had grown to more than a dozen locations. By the 1950s that number had ballooned to 22 locations, giving Veazeys the distinction as the largest drugstore chain in the state.
The elder Veazey – who is also Stephanie's namesake – passed shortly after birth in 1955. The drug company was sold in the early 1960s.
That's when the idea for a medical equipment and party supply store was hatched by Stephanie's father, Bill Sr.
Senior purchased a local Abbey Rents and started another Oklahoma institution.
"They had a few wheelchairs and about one hundred folding party chairs," Stephanie said. "That's what they started with."
One of five children, Stephanie said the family has always been bound by work.
"We've all grown up and worked in this business," said Stephanie, who grew up racing her brother, Bill Jr., in the company's wheelchairs.
The party line and medical equipment line separated and eventually the party store moved to Wilshire Blvd and the medical supply store rooted itself on Classen Blvd.
"More people know the party store because it's a party story and more people want to do that," Stephanie laughed. "But once their parents or they themselves age when they need our services they remember (the name)."
The party store has come and gone with only the medical equipment store still bearing the Veazey legacy.
Stephanie's brother works for her as does her daughter and son.
"There is a little pressure and things can go sideways sometimes but we all love each other and are out for the same thing," Veazey said. "We're used to it. We grew up in the old Warehouse on 8th and Walker. My daughter and son grew up doing the same thing over on Classen.
"It's something we're born and is kind of bred into us."
Every now and then nurses will come in and share with Stephanie that they remember when her father would come cold calling to their hospitals.
In an age of contracts with out-of-state suppliers and large healthcare conglomerates, Veazey says it's nice to know there's still a local store alive that caters to the individual.
Seeing the ripple effect that her family has had throughout the last century is rewarding for Stephanie Veazey.
But so is seeing how impactful her family name can still be today.
For more information or to shop at Bill Veasey's visit https://billveazeymedical.com/