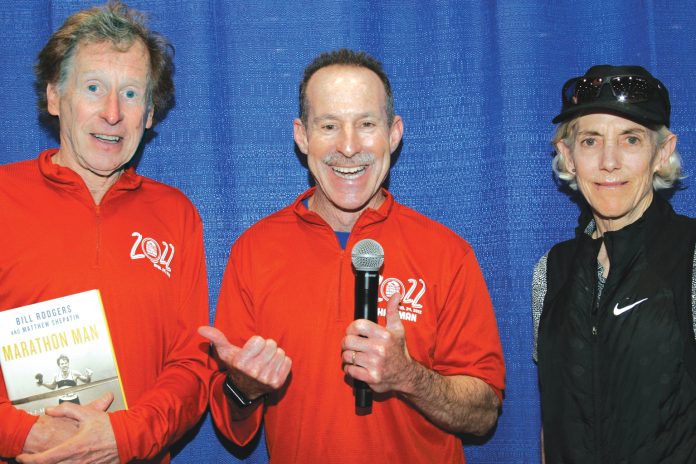 Story and photo by Darl DeVault, Contributing Editor
Since its inception in 2001, Mark Bravo, 64, has added color commentary to the Oklahoma City Memorial Marathon's live television broadcast on KFOR-Channel 4 locally while actively supporting the race throughout the year and on marathon weekend. From hosting the event's two-day Health and Fitness Expo to helping with invited legends of the sport coming to the race to inspire runners both at the Expo and all weekend, Bravo has devoted hundreds of hours to the event over the years.
He takes great pride in making sure its national reputation as the "Run to Remember" leaves participants with two distinct emotions. The first is to bring together runners and spectators from around the world to honor those who were killed, those who survived and those who were changed forever in the 1995 Oklahoma City bombing of the Alfred P. Murrah Federal Building. Another source of pride the race has fostered is to treat runners and walkers to many extras not available at most marathons. This makes each person feel like an "elite" participant because of the on-course support from a massive outpouring of cheering and volunteering OKC residents. (story continues below)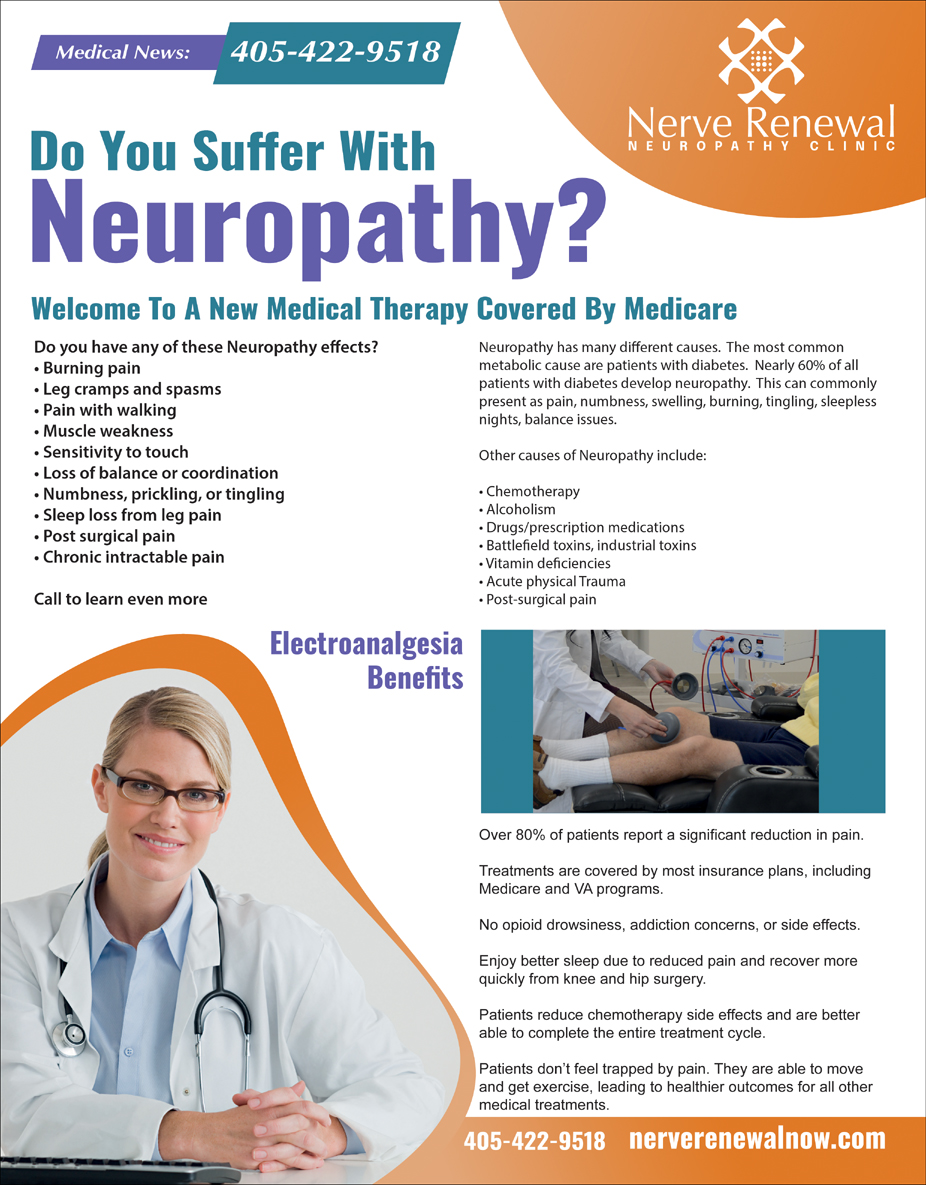 The marathon weekend's amenities in April, and the race itself, punctuates what has become known as the "Oklahoma Standard." Oklahoma City offers an outpouring of volunteerism and an Expo that assists runners and walkers in getting fired up for their big day, no matter what event they seek to accomplish.
A highly anticipated aspect of the Expo is interaction with Hall of Famers from the sport who speak about their experiences in and out of the sport and training expertise to help ease runners' minds before their race. Some years Bravo's duties included recruiting marathon luminaries for the weekend, some of whom were literally at the forefront of the "running boom" in America in the '70s and '80s. The Expo's "Legends Booth" hosts some of the best American runners ever.
This year saw National Track and Field Hall of Famers like four-time Boston and New York Marathon winner Bill Rodgers and Hall of Famer and Olympic Marathon Champion Joan Benoit Samuelson attend. Famed marathoner Dick Beardsley spoke at the Expo. Also speaking was world record-holder and double amputee marathoner Marco Cheseto. Oklahoman Dan Little, 78, spoke about trying to run seven marathons, in seven days, on seven continents later this year, a feat he succeeded in doing just two years ago.
With Bravo's broadcast journalism training from the University of Oklahoma, he joins KFOR's Kevin Ogle and Linda Cavanaugh in anchoring live television coverage of the Sunday marathon on-air and online beginning at 6 a.m. each year. As an experienced marathoner himself, he describes the events from the runners' point of view and offers background on the many elite and "ordinary" runners.
"I'm humbled to be a part of this race, and to offer color commentary on race day gives me a chance to provide insight into road racing. I describe the mindset of all levels of athletes who participate and the importance of this race to Oklahoma, not only in April but all year long," Bravo said in an interview. "I'm fortunate to have a lot of engagement with athletes of all abilities throughout the year. The connection to the community has made it one of my great pleasures to help document every OKC Memorial Marathon."
Bravo is a freelance writer, broadcaster and nationally-noted road race announcer who has finished almost 50 marathons in his 40-plus years in the sport. He speaks at countless sports-focused venues on building momentum in one's life. Bravo has coached runners for the last two decades, and his view of mental and physical wellness is detailed in his well-received book: "Momentum: 77 Observations Toward a Life Well Lived."
Bravo's definition of an "athlete" has less to do with physical prowess but more about a few principles: "It's viewing the world and yourself through a 'kinder, gentler' lens, an always existent 'stick-to-it-iveness,' strong view that the glass is 'three-quarters full, not half-empty,' and an ever-present emphasis on gratitude. Through these principles and how we share them, each of us raises the calibration of the entire world!"
He stays intricately involved with the running community locally in his position at OK RUNNER OKC in downtown Oklahoma City. Bravo and his wife, Leslie, live in Edmond, Okla.
The event that some years hosts more than 25,000 runners and walkers from every state and several foreign countries starts at the Oklahoma City National Memorial & Museum. The course goes through Bricktown, by the Capitol Complex, Nichols Hills, and several of Oklahoma City's historic neighborhoods. Along with thousands of eager volunteers helping on the routes, the participants see 168 banners bearing the names of the 1995 bombing victims.
Participants are offered a marathon, half marathon, marathon relay (5 member teams), 5K, Kids marathon and a wheelchair division. Runners can secure a place in the Boston Marathon at this qualifying event.
The event is the Museum's largest fundraiser as the sole beneficiary of the proceeds to support its year-round operation. It honors the victims, survivors, rescuers, and all affected by the Oklahoma City bombing on April 19, 1995. Many runners and walkers visit it during their time in Oklahoma City for the event.
The staging of an event of this magnitude requires the cooperation of many partners. There is a massive outpouring of help from the City of Oklahoma City, its Police and Fire Departments and the medical community. Community resources and safety are also provided by Nichols Hills and other parts of the courses, such as the Capitol Complex.
The volunteer race medical staff has a stellar reputation nationwide in road racing circles, especially for the fully equipped medical facility and the quality of care provided at the finish line. University of Oklahoma College of Medicine volunteers have set that standard. Volunteer communications personnel are positioned at intervals along the course to keep the fully-equipped medical team of professionals aware of events all over the course.
"Nationally and on social media, the running community has a lot to say about what is considered a great event," Bravo said. "Many runners will come to our event for the first time due to the premise. With so many marathons available, they won't return if the efficiency isn't in there. I hear runner's accounts to other runners every year when I visit other cities' marathon expos: 'You have to run this race (OKC Memorial Marathon). It's the best race I've ever done! They treat you like you're the most special runner there.' We take great pride in that endorsement."
In its continuing tradition of making the event memorable, a new feature was added this year. Any runner setting a personal record during the event could celebrate by ringing the new Personal Record Bell near the finish line in Scissortail Park. The bell was on the Oklahoma City Fire Department's Truck 55, which provided aid after the 1995 bombing. An original stone from the Murrah Federal Building is set beneath the bell's commemorative plaque.
After working the race for more than two decades, Bravo continues to exude class. After his broadcast work was over, Mark was still there this year. He announced athletes to their finishes and high-fived many, including the last official finisher, a 78-year-old male from Virginia, as he crossed the finish line almost seven hours after the start at 6:40:44. Bravo says he counts those experiences as much as the elite performances as the "real stories" of the race.