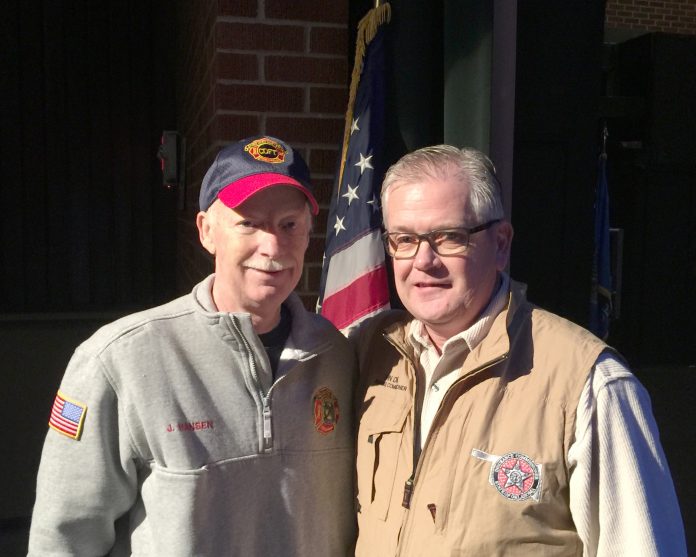 An Oklahoma hero
The Oklahoma Insurance Department is mourning the loss of Jon Hansen. The dedicated public servant died after a battle with cancer.
"Oklahoma lost a great man today," said Oklahoma Insurance Commissioner John D. Doak. "Jon spent his life serving others and doing everything in his power to make communities safer. In the wake of the Oklahoma City bombing, Jon comforted the entire country and became a symbol of our state's strength, courage and resiliency. I was deeply honored to call him a friend. Jon will be truly missed."
Hansen rose to the rank of Assistant Chief with the Oklahoma City Fire Department and retired after 27 years of service. He served on the Incident Management team during the 1995 Murrah building bombing. In addition to those responsibilities, he also served as the media point of contact. Hansen also helped in the aftermath of the Moore tornadoes, the World Trade Center bombing and Hurricanes Charley, Ivan and Katrina.
Most recently, Hansen served as the Executive Director of the Oklahoma Council on Firefighter Training. It was in this position that Hansen worked alongside the Oklahoma Insurance Department's Insurance Services Office (ISO) program. Hansen helped train rural firefighters in order for their department to get a better ISO rating. An improved rating could lead to lower insurance premiums for homeowners.