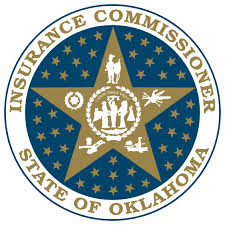 The Oklahoma Insurance Department (OID) recovered more than $3 million for policyholders in 2017. The money was paid out to Oklahomans who had claim disputes with their insurance company.
"Oklahomans have the right to expect their insurance company to uphold the agreement made in their policy," Insurance Commissioner John D. Doak said. "I am very proud of our Consumer Assistance Division for its work to recover this money and their daily dedication to educate and help all Oklahomans with insurance issues."
OID's Consumer Assistance/Claims Division processes and investigates all complaints lodged by the public against insurance companies. The division opened 6,220 files in 2017. In that year, employees also answered more than 16,000 phone calls. The money recovered for last year totaled $3,326,828.16.
"Our department's mission is to protect consumers by making sure insurance companies are following all laws and regulations," said Lydia Shirley, Assistant Commissioner of the Consumer Assistance/Claims Division. "We are here to make sure Oklahomans are getting the coverage they were promised."
Oklahomans who believe their insurance claim has not been handled properly are encouraged to call the Consumer Assistance Division at 800-522-0071.
The Oklahoma Insurance Department, an agency of the State of Oklahoma, is responsible for the education and protection of the insurance-buying public and for oversight of the insurance industry in the state.