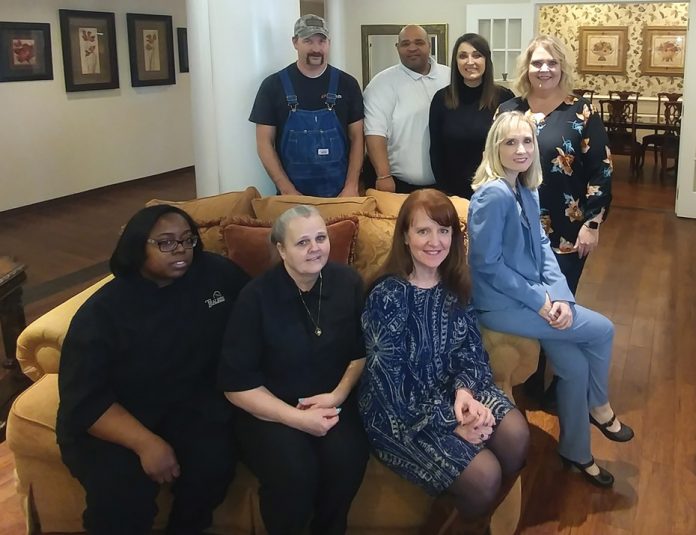 by Bobby Anderson, Staff Writer
A new chapter is unfolding in the Tealridge retirement community history.
Oklahoma Christian University recently sold its Tealridge retirement community located at 2100 NE 140th Street in Edmond to a local group with big plans for this well-known senior living community on the university campus.
The new group owns and manages the Tealridge Assisted Living & Memory Care Community in Edmond as well as the University Village Retirement Community in Tulsa among other communities.
However, leadership is based locally in Edmond.
"With the addition of the Tealridge independent living community, we are now able to offer our residents a full care campus with housing options ranging from independent living apartments to assisted living and even memory care services – all in one location," said Jon Paden, who leads the new group.
The sale took almost two years to complete given Oklahoma Christian's desire to find the right buyer and ensure the community continued to be managed and owned by a group with integrity as well as shared values and beliefs.
The new owners are already starting to reinvest in the community with over $1 million funded for building improvements which will include updating all resident apartments, dining and social areas.
"We are excited to build on the great Tealridge reputation for quality in the Edmond community and we are blessed to be able to invest the money and resources needed to really create a special, yet affordable retirement option." added Paden.
Daily operations will be managed by Melissa Mahaffey the new Executive Director at Tealridge Retirement Community.
While she has extensive senior living management experience, Mahaffey credits her success from a genuine passion for improving the lives of her senior residents.
She also serves on the Oklahoma Assisted Living Federation.
"I am so excited to be a part of the next chapter at Tealridge." shared Mahaffey. "We have the resources and vision to really create a place that builds on Tealridge's great reputation while updating things to be on par with the best rental communities in Edmond."
In addition to the great residents that already call Tealridge home, Mahaffey is building a team focused on placing a strong emphasis on customer service, hospitality and convenience for retirees regardless of what phase of life they are in, Paden added.
To find out more about Tealridge you can go online at tealridge.com.