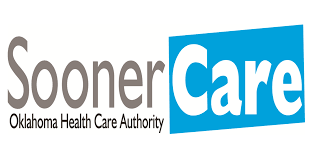 Do you have a loved one in a nursing facility that needs assistance transitioning back into the community? Oklahoma Living Choice Program may be what you are looking for. The Oklahoma Living Choice Program assists Oklahomans wanting to transition out of a nursing home and back into the community in a residence of their own. The populations served are individuals 65 and over, and individuals 19 and up with a physical disability.
To qualify for the Oklahoma Living Choice Program one should meet the following:
* Be at least 19 years of age
* Qualify for SoonerCare (Oklahoma's Medicaid Program) for at least one day prior to transition
* Have lived in an institutional setting (nursing home) for at least 60 consecutive days
* Voluntarily want to transition back into the community
* Be willing to play an active role in his/her plan of care
Depending on the individual's needs there are many services that the Oklahoma Living Choice Program offers, such as: assistance finding a new home, home delivered meals, transportation, skilled nursing, therapy services, personal care, medication management, and there are transitional funds (a one-time allotment of up to $2,400).
Anyone can refer a potential individual that resides in a nursing home for the Oklahoma Living Choice Program by accessing the online referral form http://www.okhca.org/ReferralHome.aspx?ref=LC
If you need more information or have questions about the Oklahoma Living Choice Program you can contact 888-287-2443 or email [email protected]
If you have a loved one in a Long-Term Care facility and have any questions regarding any concerns you may have, you can contact an ombudsman to assist you.
Areawide Aging Agency Long-Term Care Ombudsman Program advocates for the needs of residents in LTC facilities serving Canadian, Cleveland, Logan, and Oklahoma Counties. You may contact us at (405)942-8500.