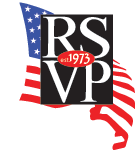 The Retired and Senior Volunteer Program of Central Oklahoma (RSVP), a nonprofit organization that enriches the lives of senior adults through community volunteer opportunities and the Provide-A-Ride Senior Transportation Program, recently announced its 2019 Advisory Council members.
RSVP Advisory Council members are: Debbie Evers, community volunteer; Jamie Jeter, retired, Tinker Air Force Base; Wanda Patrick, retired, Hank Martin, CPA; Sheryl Presley, TRIAD coordinator, Oklahoma City Police Department; Kimberly Sanders, retired, Focus Oil & Gas; Paul Sanders, retired, All-American Bottling Corporation; and David Smith, retired, Oklahoma Tax Commission.
RSVP's advisory council helps to enhance the nonprofit's recruitment, retention, and recognition of volunteers.