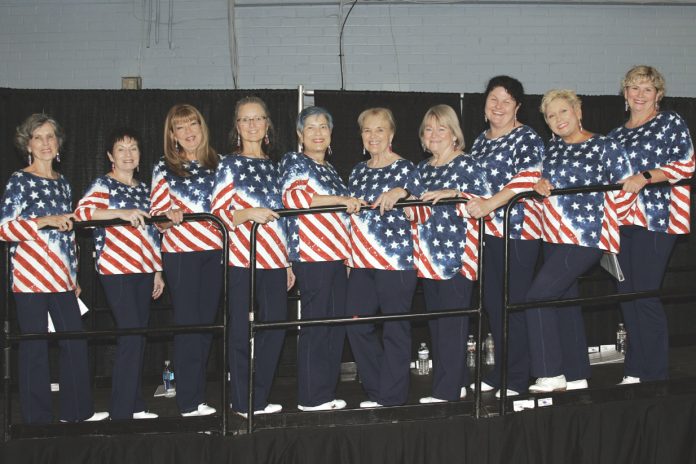 Story and photos by Darl DeVault, Contributing Editor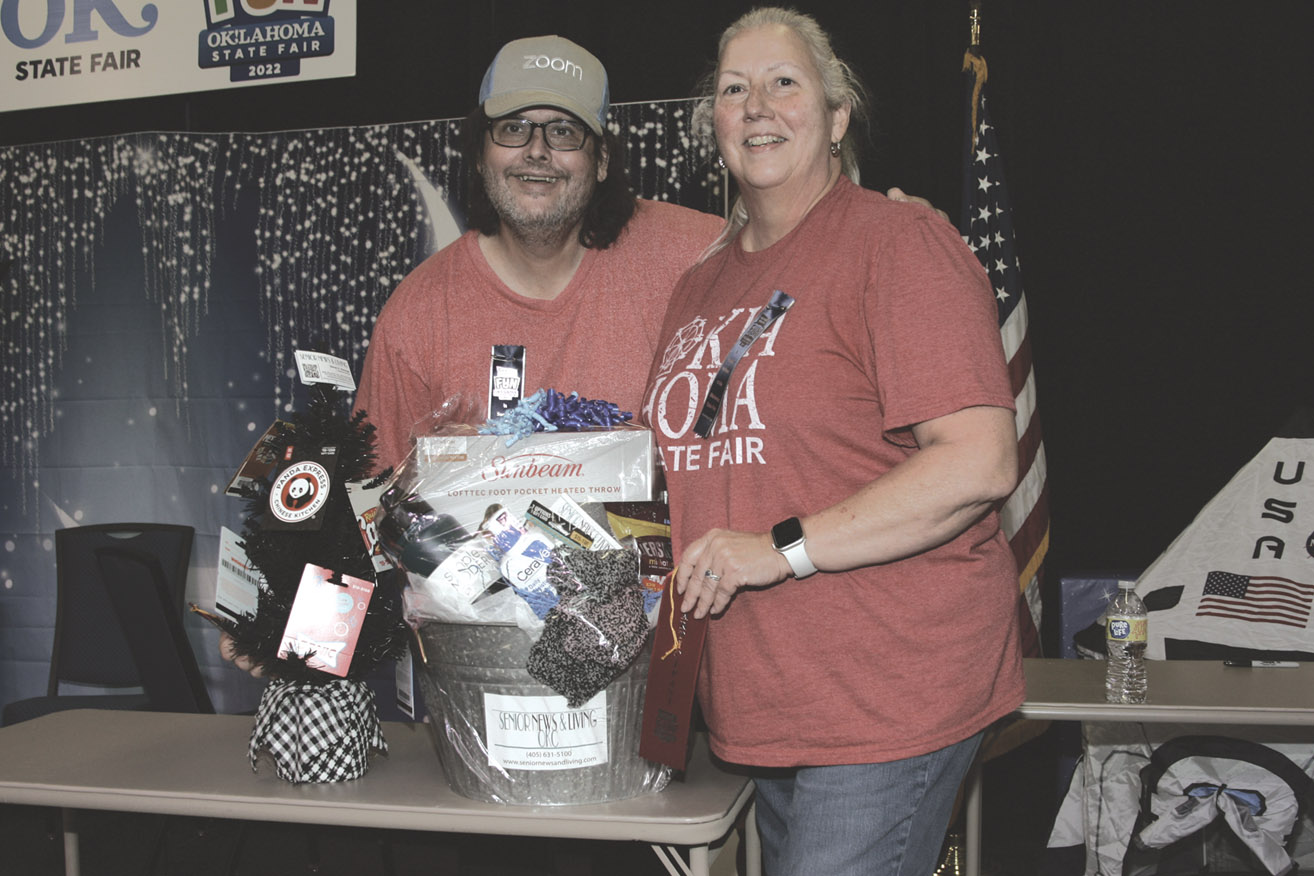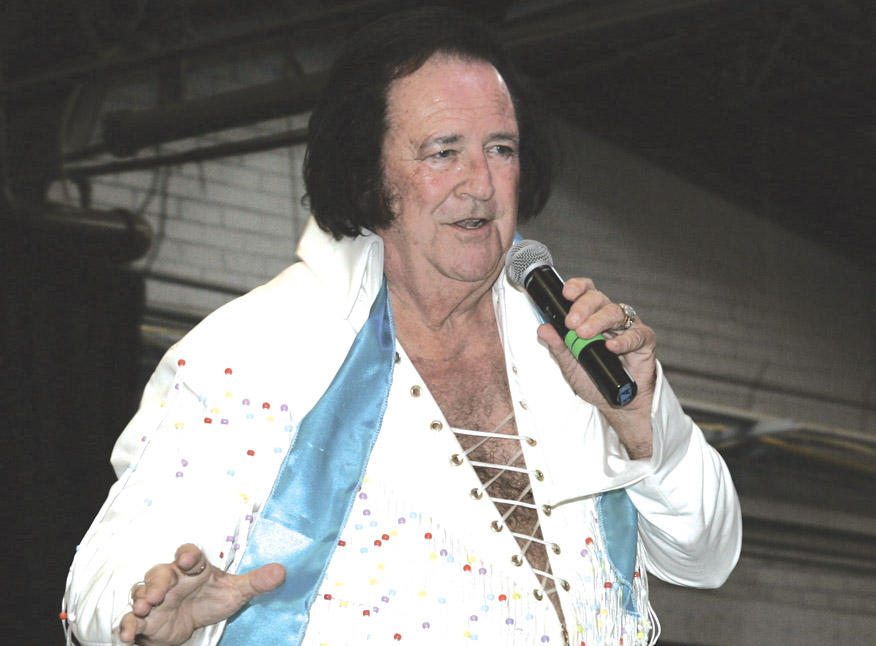 Senior citizens celebrated their free admission day at the fairgrounds in record numbers on Sept. 21 in the Modern Living Building at the Oklahoma State Fair.
Event committee member Vicki Escajeda with OU Health Edmond saw the numbers waiting to enter the building before the 10 a.m. start. "This is the largest crowd we have ever had for the first hour (of the event)," Escajeda said.
OG&E and other sponsors invited all seniors ages 55 or older to enjoy the "Fly Me to the Moon" themed event. The first hour and a half of activities, entertainment, exhibits, door prizes and health screenings designed especially for the golden ager were packed. It did not slow down until about 2 p.m. But then attendance picked right back up for the 2:30 Game Show segment.
Activities well attended that day included a robust lineup of free health screenings: Blood Pressure Screenings * Blood Sugar Screenings * Pain Management Assessment * Vein Testing * Depression and Memory Screenings, and Diabetic Foot Screenings.
Total Wellness offered Flu, Pneumonia, and B12 shots at a cost. The day also featured 24 senior health and recreation exhibitors.
Door prizes were offered all day, and many picked up a ticket for each session to win one of many donated gifts. There were multiple drawings in the morning and early afternoon and then again in the late afternoon.
"Senior News and Living" sales executive Amanda Miller passed out more than 600 copies of the magazine's latest issue to attendees while she welcomed the crowd to the event.
Several entertaining dance groups covered the entire stage to entertain the crowd, with 10 of The Okie Stompers of Norman led by Mary Burleson providing two well-received performances in different costumes. The well-choreographed group danced at 10 a.m. and again at 2 p.m.
The event chairs filled up again as Elvis tribute artist Mike Black drew a packed house in the late afternoon. Back from his popular performance last year, Black sang Elvis' songs at 5:30 p.m.
"We concluded with a participation dance class because who doesn't want to walk and dance like an astronaut? We returned to earth at 7 p.m. with a mission accomplished stamp of around 3,500 visitors dropping by the event," said Cindy Dimit, Storey Oaks Memory Care marketing director and Senior Day committee member.