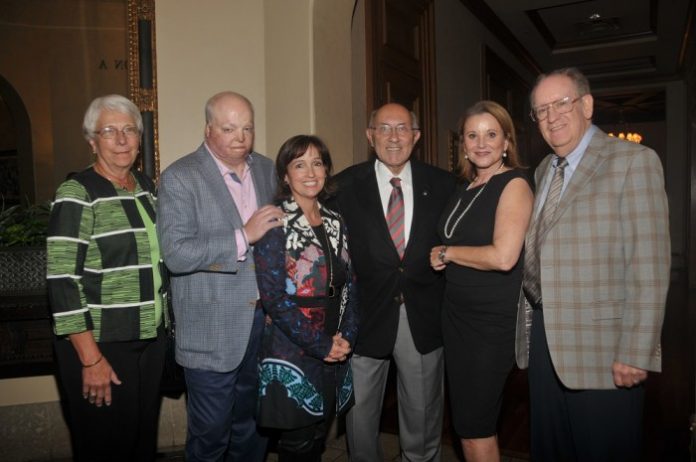 In 1975, America ended the Vietnam War, "One Flew Over the Cuckoo's Nest" nearly swept the Academy Awards, designer blue jeans were a hot new trend and a 39-year-old plastic surgeon from Boston launched the first burn center in Oklahoma City at Baptist Medical Center. That doctor was Paul Silverstein, M.D.
While a major in the U.S. Army from 1969 to 1972, Silverstein served at the prestigious U.S. Army Institute of Surgical Research at Fort Sam Houston in San Antonio, Texas. There, he cared for and performed research for the benefit of military burn victims from the Vietnam conflict, other veterans, Native Americans, Eskimos, and their families. It was an experience that drove him to find ways to treat and care for perhaps the most painful and devastating injury people ever suffer.
The Kerr Foundation gave a jumpstart to the effort to found a burn center in Oklahoma City by contributing $500,000, if a matching amount could be raised. Burn centers have always been known as a costly venture. But Baptist Medical Center's leaders, among them former CEO Jay Henry and plastic surgeon Ed Dalton, M.D., saw the clear need for a metro area burn treatment facility. They persisted, raising the money needed to remodel an existing patient care floor at Baptist Medical Center. The new burn center opened in November 1975 as the hospital's first Center of Excellence, with a commitment to patient care, research, teaching and burn prevention.
In 1989, the burn center expanded to include hyperbaric oxygen therapy. In 1995, an additional 12-place hyperbaric chamber (the largest in Oklahoma) was installed and a separate Hyperbaric Medicine and Wound Care Center was established side-by-side with the burn center. In 2000, the board of directors honored Silverstein's commitment and legacy to the treatment of burn patients by renaming the facility, the Paul Silverstein Burn Center.
Today, the Paul Silverstein Burn Center at INTEGRIS Baptist Medical Center is known across the nation as a center of excellence with a dedicated staff of doctors, nurses and paramedical personnel committed to life beyond survival. "Our goal is to rehabilitate a patient, not just save a life," affirms Silverstein. "If a patient leaves here a whole person and a productive member of society, then we have accomplished our goal.'
Since its opening in 1975, the burn center has expanded to become one of the largest adult burn centers in the United States, serving a six state area. More than 5,000 patients have been treated at the center, plus another 10,000 outpatients. It is a 40-year legacy of compassion and leadership and a true testament to the vision of doctors and nurses, hospital administrators and concerned business leaders.
Now that legacy, under the guidance of Christopher Lentz, M.D., continues with a commitment to push the boundaries of burn therapy further. In an effort to improve access to care in Oklahoma, our burn center providers are evaluating community interest in a telemedicine program for acute burns, that would allow physicians in local emergency departments or regional hospitals to consult directly with a burn surgeon before sending the patient to the burn center.
In addition, Lentz is planning an expansion of patient care to include pediatric surgeons and nurses at INTEGRIS Baptist Medical Center. As a result of this vision, hopefully someday soon children suffering burn injuries will no longer have to be transported out-of-state to receive optimal care.
On Nov. 8, a special ceremony was held at Gaillardia Country Club to commemorate Silverstein's many accomplishments and to celebrate the future successes of the burn center.