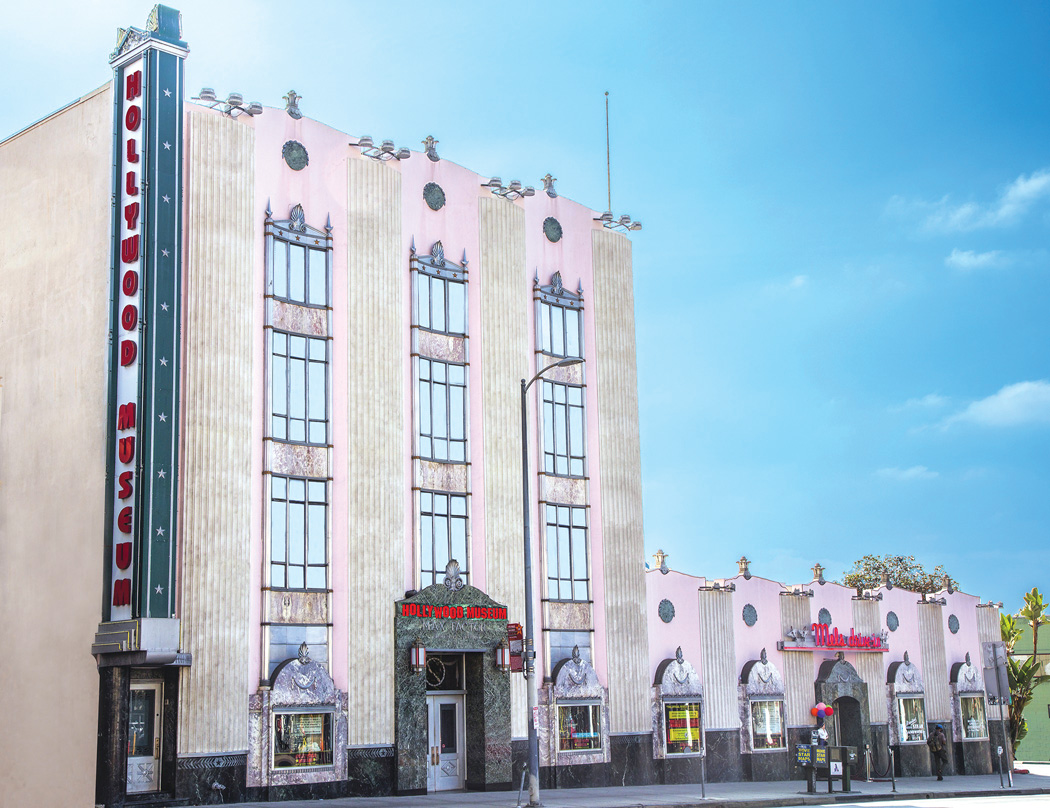 By Nick Thomas
When the Los Angeles Hollywood Museum reopened in August, having closed its doors to the public during much of the pandemic, Claudia Wells was one of many guests invited to celebrate the event that included a "Back to the Future" exhibit (www.thehollywoodmuseum.com).
Wells appeared in the original 1985 movie as Jennifer Parker, girlfriend to Marty McFly played by Michael J. Fox who starred in the beloved movie trilogy. Diagnosed with Parkinson's disease in 1991 at age 29, Fox later established the Michael J. Fox Foundation for Parkinson's Research (www.michaeljfox.org) which was also presented with a $5,000.00 donation during the event.
"I'm a big cheerleader for the Back to the Future trilogy," said Wells from Los Angeles (see www.claudiawells.com). "So, anything I can do to promote the movies and help support Michael I'm there with bells on."
"Back to the Future" was Wells' first movie role. Her scenes were brief but memorable, as was her first day on the set.
"It was the last scene of the movie with me, Michael, and Christopher Lloyd in the car," she recalled. "I remember when he (Lloyd) got out of the car and raised up those metal glasses on his face, it ripped the old-age make-up on his forehead and we had to wait for hours for him to get the make-up redone to shoot again."
She also recalls meeting Fox for the first time. "They were filming the Enchantment Under the Sea dance scene at a church and I was sent around to meet Michael. He came outside, gave me a hug, and told me he was looking forward to working with me. He was very positive, upbeat, kind, funny, natural, and great fun to work with."
But when time came to reprise her role 4 years later in "Back to the Future Part II," Wells was unavailable due to a family illness and was replaced by Elizabeth Shue in Parts II and III.
"I've met fans who remember watching Part II when it came out and didn't even notice a different actress was playing Jennifer," Wells said. "But others told me they were screaming at the screen wondering why there was a different Jennifer."
Despite bumping into other cast members of the trilogy while traveling the film convention circuit over the years, 'the two Jennifers' have never met (who knows what that might do to the space-time continuum!). "I'd love to meet Elizabeth because I think she's just a brilliant actress and I was actually quite flattered when they cast her in the role."
After an acting gap of about 20 years, Wells returned to film and television. She also opened and still runs Armani Wells (www.armaniwells.com), a menswear store in Studio City. "The store will be 30 years old in December. I am so fortunate to have found two different careers that are completely fulfilling."
Wells says she was thrilled to be included in the reopening of the Hollywood Museum, especially with its 'Back to the Future" exhibit and its support of the Michael J. Fox Foundation.
"Michael was able to hide the disease for a number of years and I was absolutely flabbergasted when I first heard he was diagnosed," she said. "He was so good at physical comedy and so healthy. But he has not only been an inspiration to others who have Parkinson's but has encouraged research that will hopefully lead to a cure one day."
Nick Thomas has written features, columns, and interviews for numerous magazines and newspapers. See www.tinseltowntalks.com.