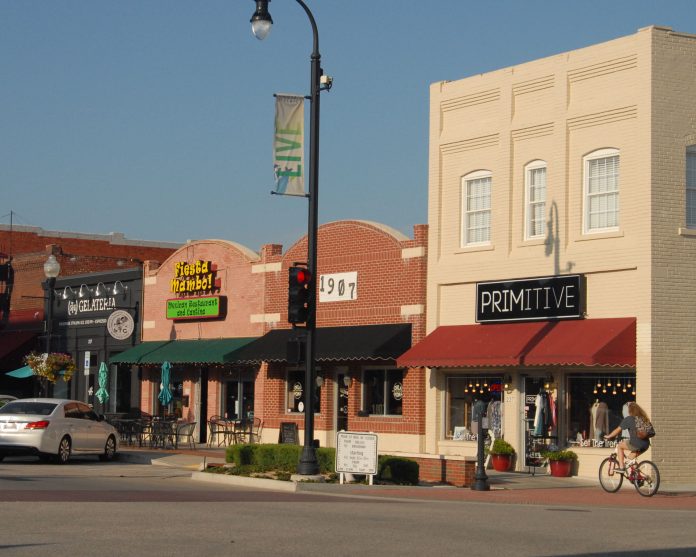 Photography and Text by Terry "Travels with Terry" Zinn [email protected]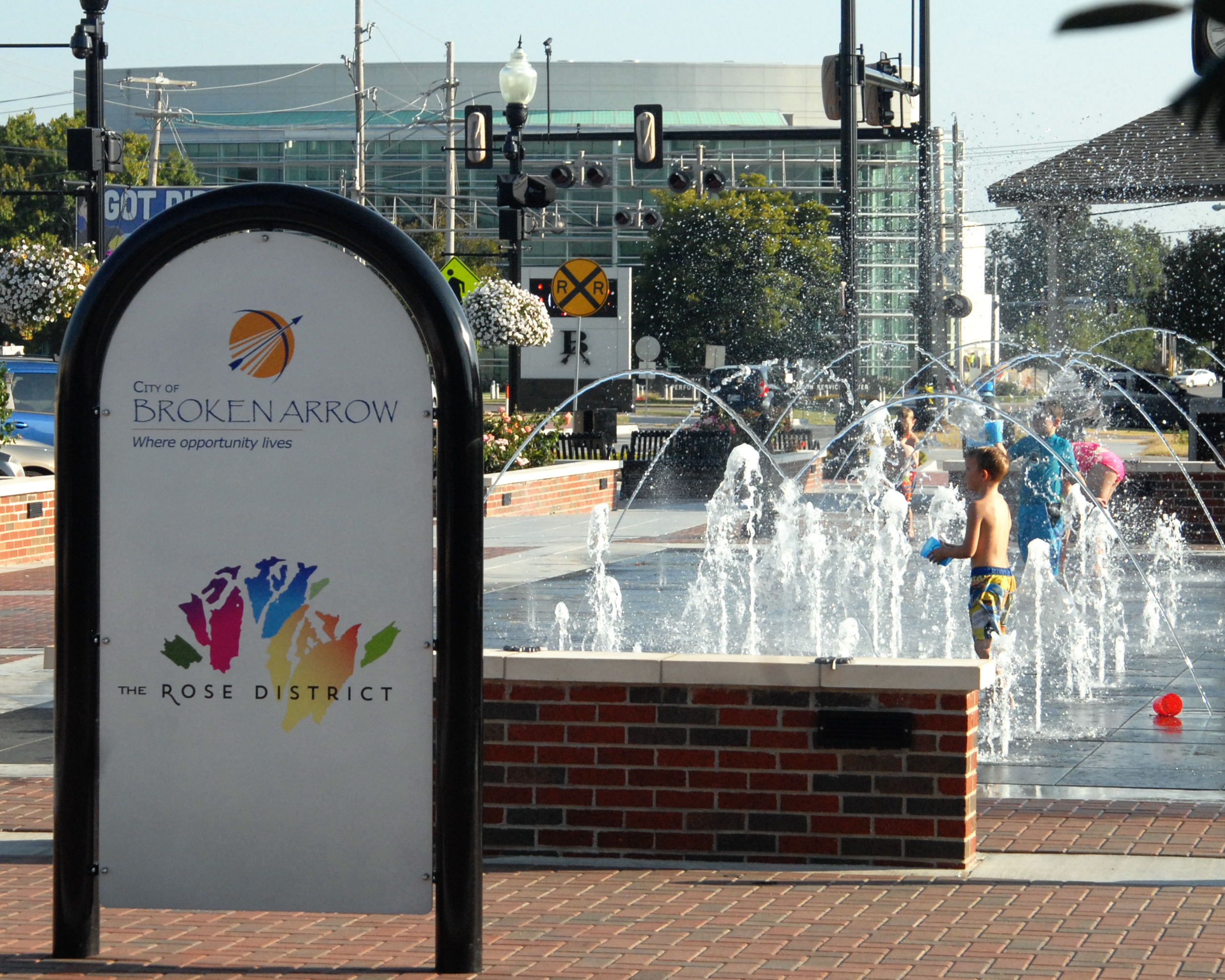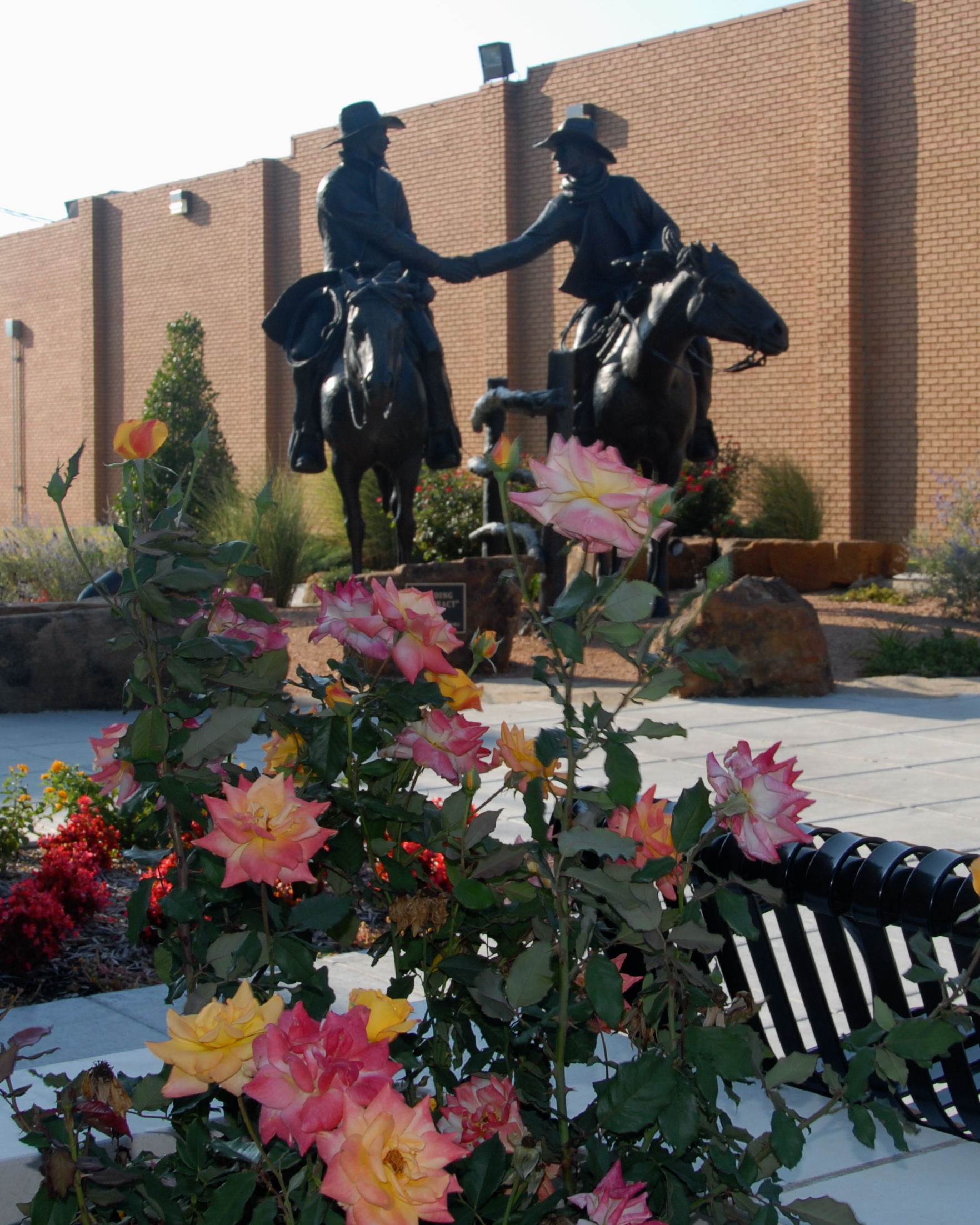 While I live in the capitol of Oklahoma, Oklahoma City, I find that up the turnpike in Tulsa a capitol of fun. It can be a quick and convenient get away from every day hum drum – of course that is if you don't live in Tulsa.
A favorite and icon of Tulsa is the shopping center, Utica Square. In this out-door mall, you can find several stores regrettably not found in Oklahoma City. A park and walk up and down the hill of the shopping district gives you a chance to slow down and take in the well landscaped area. With not a lot of open ground space Utica Square makes the most of its flower beds with seasonal extravaganzas. Spring is intoxicating with its joyful spring bulbs where tulips abound. In the fall you may find autumn décor with pumpkins and kale cultivations. And of course, who doesn't like to visit malls during the Christmas season, and Utica Square is no different. A must visit is Utica's icon upscale dining experience at the Polo Grill where reservations on open table or by phone during popular times is a necessity. The service and luxurious atmosphere is only surpassed by well-prepared cocktails that might accompany your perfectly cooked steak or other delicacies.
Next door to the Polo Grill is the perpetual favorite for party and holiday décor at Casey's. This gift shop institution offers a full selection of Christopher Radko glass ornaments all year round, and a variety of party napkins, cards and invitations along with many holiday set-a-round items.
Several blocks north is the Cherry Street District of Tulsa. There are a variety of unique shops as well as dining opportunities. Parking along the street you can stroll to find mid-priced to upscale priced gifts and decorating items with French oriented antiques at Charles Faudree (1345 East 15 street), and reasonably priced décor items at The Nest and the unusual at Spirit Works. When you've got to eat or be refreshed with a beverage you can choose: The Palace Café, Roosevelt's, Kilkeeny's Irish Pub, Chipotle Mexican Grill, and the favorite La Madeleine French Bakery and Cafe.
For art lovers the Gilcrease and the Philbrook museums are musts. Give yourself plenty of time to explore the extensive art at the preserved Tulsa home of the Philbrook, and a bit farther out of town the Gilcrease with its modern expansive building hosting classical art as well as special exhibits of contemporary offerings. Philbrook exhibits a European garden design in their "backyard" which on a pretty day is a joy to stroll. There is an upscale restaurant in both museums which continue the elegant dining or snacking tradition for which museum cafes are known. The Philbrook's exhibits, "Museum Confidential" (behind the scenes of museum workings) runs through May 6, 2018 and its "Game On" (a large scale photograph of one action packed football play) runs through Feb 4, 2018. While near Tulsa's downtown you might consider timing your visit with a production performance at the Chapman auditorium.
Over by the Broken Arrow expressway is Broken Arrow's performance art center, where they recently hosted a two person show of Broadway's Tommy Tune and Chita Rivera. The dedication and preservation of their main street features the Rose District where planters alongside the on-street parking is home to a variety of rose bushes. Also, there is a monumental bronze sculpture call the "Contract" emphasizing the bond of a handshake agreement. The Main Street Tavern is a popular dining establishment complete with a full bar. Their meat loaf is not what is expected, so if ordering that, be sure and ask about its preparation, as mine was a slice of ground beef swallowed up in heavy brown gravy. Their fish and chips is a well-received entree.
Broken Arrow's history can be seen at the Museum on Main street along with the Historical Society. One marker in town harkens back to the Kentucky Colonel Hotel which was known for its fried chicken, build in 1903 and razed in 1955. It was a welcome respite for train travelers. Today the Rose district plays host to a popular sprinkler park where children run in and out of water spouts in the shadow of the glass atrium of the Performing Arts Center down the street.
Tulsa and Broken Arrow are good starts in your exploration of favorite north-eastern Oklahoma get away attractions.