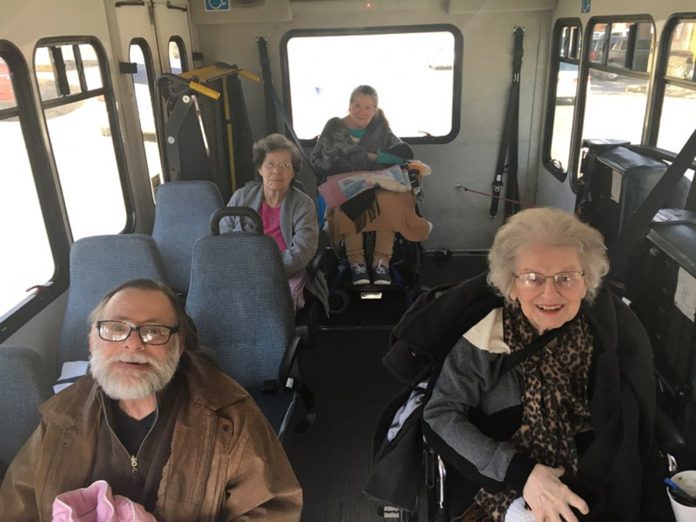 by Tara Vreeland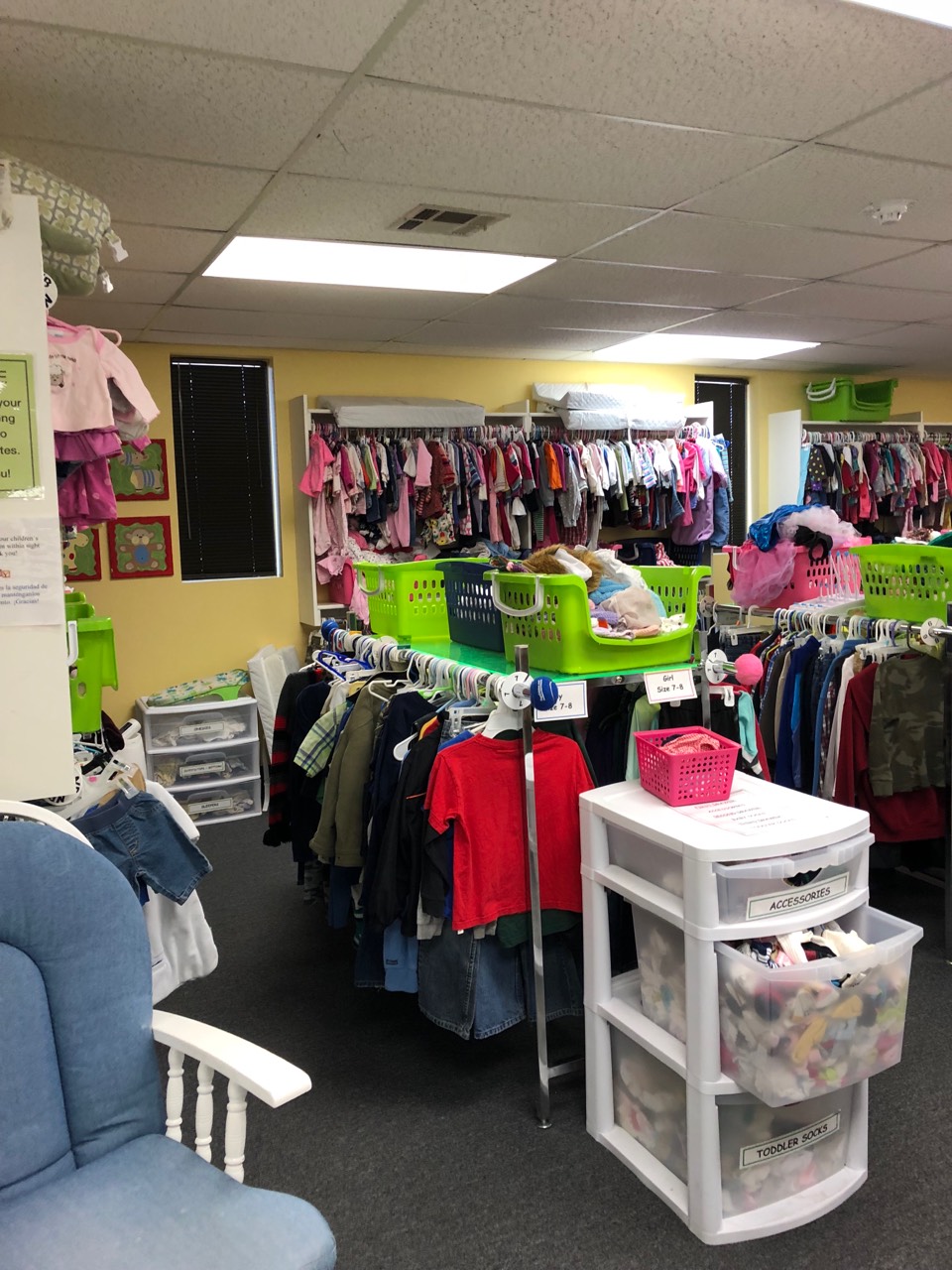 Senior residents rom The Villages at Southern Hills, collected donations for Emergency Infant Services over the holiday season. The residents chose EIS because they wanted to give back to the community and thought it was a good idea after seeing a donation box at the facility. They collected new/gently used baby/toddler items like diapers, bassinets, wipes, clothes, toys, blankets, and strollers. A few of the residents, staff with Lifetime Wellness and social worker, Caitlyn Morgan paired with the Eastside Christian Church Youth Group to collect the times. They boarded a bus to deliver the items to EIS and were personally greeted by Executive Director, Tim Gowin.
Gowin says, "Our agency is pretty much 100% grassroots Tulsa. Donations like this are what make our agency tick. It is the way we are able to serve."
The residents were able to visit with Gowin and he says they genuinely expressed interest in EIS and its mission. "I could feel the connection with them. And you could see it on their faces. They were very proud to be able to help. They should be proud." One Villages at Southern Hills resident said, "I didn't realize there was such a need for the items. I love the cause and am amazed it has no state or local grants behind it."
Gowin says last year, they served 18,800 children between the ages of 0-5 thanks to generous donations from the community. He also says the items the residents donated were processed the next day and have already been distributed.
Gowin says right now, EIS is in need of volunteers to help serve families. He also says this time of year, there is a need for winter coats for kids 0-5… specifically the middle sizes 24 months 2T and 3T. For more information visit http://www.eistulsa.org/or contact volunteer coordinator Kimberly Deardorff directly at [email protected] or call 918-582-2469 for any additional information or questions.