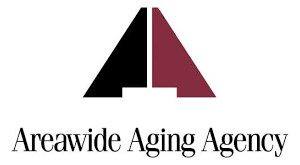 The Long-Term Care Ombudsman Program serves residents in nursing homes, assisted living centers and residential care homes. An Ombudsman helps to improve the quality of care and life for the residents. As a friendly visitor and advocate, the volunteer has many opportunities to be of service and enrich the lives of the residents.
Interested individuals must be willing to attend a two-day training to become a designated volunteer and spend a minimum of 2 hours per week in the facility for which they are assigned visiting and advocating for the residents. Additionally, volunteers must be able to attend a monthly meeting for on-going training and supervision and pass a national background check.
If you are interested in making a difference in the lives of those residents in Canadian, Cleveland, Logan or Oklahoma County, the next training is scheduled for October 10 & 11 (Monday and Tuesday) from 9:30 a.m. to 3:30 p.m. at Areawide Aging Agency located at 4101 Perimeter Center Drive, Suite 310, Oklahoma City, OK. Both sessions must be completed to become a designated volunteer.
For more information or to RSVP for the upcoming training, contact Dana Crum, LTC Ombudsman Supervisor at (405) 942-8500 to RSVP. There are limited slots available, RSVP today.