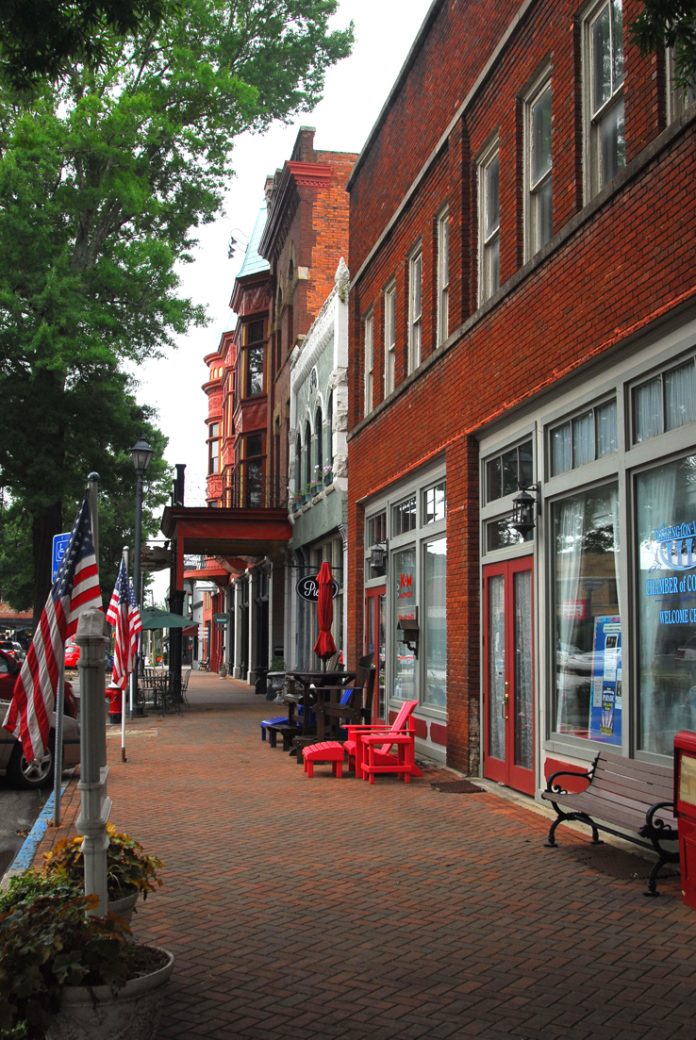 From Terry "Travels with Terry" Zinn [email protected]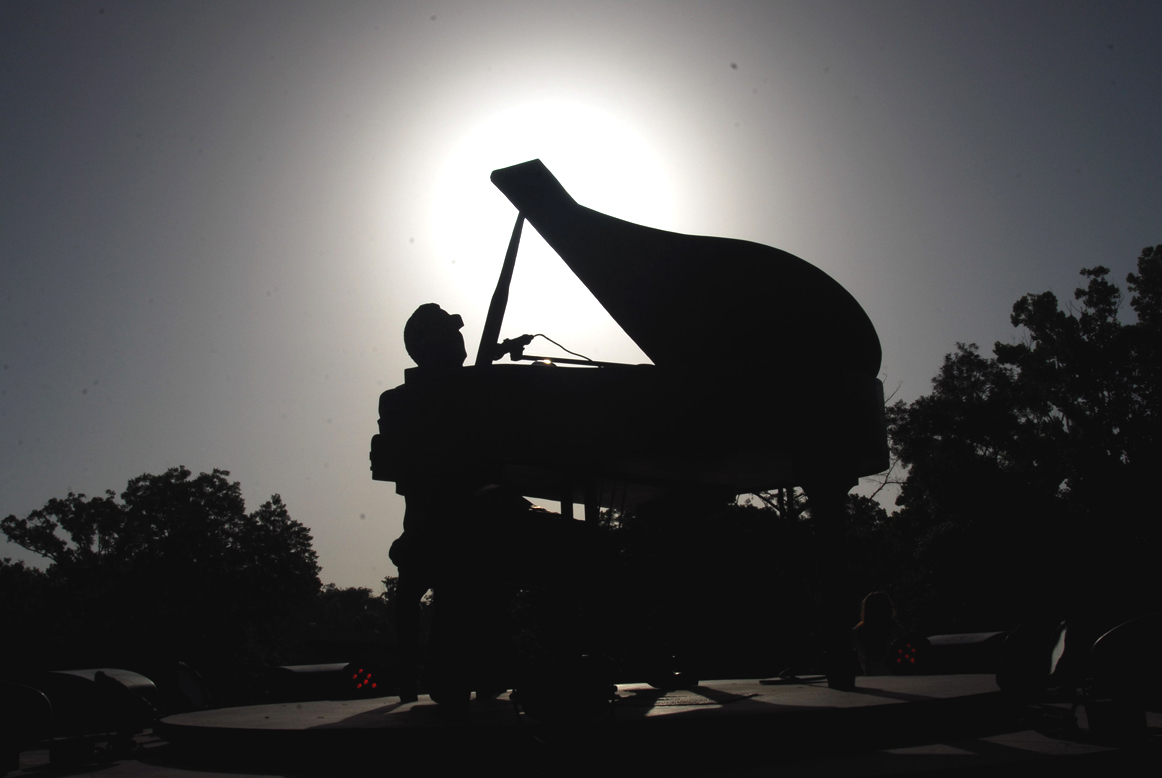 When you think of visiting Georgia you may only think of the big towns like Atlanta or Augusta, but there are other fascinating towns if you can make the time to travel by car which produces your own unique road trip.
Atlanta does have a lot to offer and I have to say I am impressed with my overnight stay at the Westin Peach Tree Plaza Hotel
(http://www.westinpeachtreeplazaatlanta.com/), with its downtown location, comfy rooms and an impressive observation deck on the 73 floor, capped off with a cocktail lounge and The Sundial Restaurant on adjoining floors. During the cocktail hour I enjoyed their Bar 73 New Georgia Peach Martini ($14) of Grey Goose, Peach Schnapps and Amaretto, to accompany a small Caesar salad ($9). The rotating cocktail lounge is a combination of exhilaration and relaxation with incomparable views of Atlanta.
Augusta (http://www.visitaugusta.com/) offers the historic yet quirky Partridge Inn which was the center of tourist attention of 1889 to 1930. After a recent renovation following many more previous additions, the Partridge Inn sits on "the hill," as a testament to time and travelers of all seasons. A cocktail or light supper out on the verandah offers a tranquil and southern elegant evening. And while Augusta's funky, The Bees Knees Restaurant is known for its variety of Tapas, I delighted in my first chicken and waffles. Among many attractions, Augusta offers for your education and enjoyment; the Canal National Heritage area, the Museum of History with a special exhibit of home town musician, James Brown, and an historic downtown with its Haunted Pillar. Touching or moving it may result in a death.
Escape to Statesboro (www.visitstatesboroga.com) where you will find a banquet size meal served in family style elegance complete with ghosts stories in the Historic Beaver House Restaurant
(http://www.thebeaverhouserestaurant.com) at 121 South Main Street.
The home dates back to 1911 and has an antebellum charm but in a real family residence, where room sizes are small but portions are large. The Traditional Boarding House Dinner served on Friday and Saturdays offers exceptional Prime Rib and Fried Fantail Shrimp which is served along with a plethora of homemade sides. And if you need a sweet desert or more, try the Cotton Patch Bakery and Deli for more homemade madness. If you are in a shopping mode on certain days take in the Main Street Farmers market and the nearby comic memorabilia shop, that brings out the kid in us all.
Statesboro is also home of legendary entertainer Emma Kelly. She was called by song writer Johnny Mercer as the lady of ten thousand songs, She is featured in a chapter in the book "Midnight in the Garden of Good and Evil," and I was privilege to have sat in on a couple of her cocktail lounge performances in Savanah in past years. It was a life affirming joy to see that Statesboro renamed a theater in her honor before she past.
(http://www.averittcenterforthearts.org)
You may think you are in Europe when you stay at the Hotel Indigo in Athens, Georgia. The rooms are equipped with modern amenities, and light switches that may take a little exploration for you to work. This modern design and the hotel's LEED Gold Certified property of sustainability, fits perfectly with Athens being the host to the University of Georgia.
As one might expect of a university town, Athens has upscale dining as I experienced at The Five & Ten Restaurant where I had a pre fix dinner of Smoked Kielbasa with artichokes, radicchio, fermented sunchoke, sorghum gastrique with sunflower seeds, and an entrée of Glazed Lamb Shoulder with pickled blueberries, hakurei turnips, fennel, smoked pecans and onion broth. A red wine of Minerviois, Chateau D'Oupia, from Languedoc, France 2012 accompanied the meal before the desert of Panna Cotta with pecan sandie thumbprint and pickled peaches. All was impeccably served and while the Lamb was delicious the Panna Cotta was ecstasy! And the true test of fine dining is a properly prepared Martini, which Five & Ten poured to my satisfaction.
Besides the Georgia Museum of Art, artistic delights should be consumed at a number of other eateries, including The Place, Creature Comforts Brewery and the roof top of the Georgia Theatre at Phickles Pickles serving Fried Chicken Skins and Pimento Cheese made with goat cheese. Yum!
Albany, Georgia (http://www.albany.ga.us) has the Ray Charles Plaza complete with a bronze of the entertainer and his piano at Riverfront Park, the Welcome Center in the old bridge house of the Flint River, the Civil Rights Institute and the new Flint River Aquarium. Albany is home to eight golf course and a number of entertainers including, Ray Stevens, Luke Bryan and American Idol Winner, Phillip Phillips. To round out your road trip a stop in Washington (www.historyofwilkes.org) will be a surprise you will not forget with its quaint town square, row upon row of architectural house gems, and the Washington Historical Museum in a home built in 1835, and today serves as a reminder of the past to understand the future of Wilkes County.
When in Georgia think about taking in one of these under sung locales.
Mr. Terry Zinn – Travel Editor
Past President: International Food Wine and Travel Writers Association
3110 N.W. 15 Street – Oklahoma City, OK 73107
https://realtraveladventures.com/?s=terry+zinn
https://realtraveladventures.com/?s=zinn
http://new.seniornewsandliving.com/?s=TERRY+ZINN
www.martinitravels.com