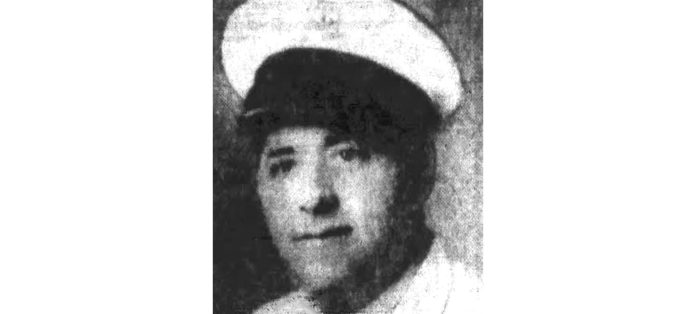 Ralph Alva Derrington was born in Columbus, Ohio Aug. 6, 1899 and served as a Chief Machinist's Mate on board the USS Oklahoma (BB 37).
Derrington died during the Dec. 7th attack on Pearl Harbor in 1941.
As a Chief Machinist's Mate, Derrington's duties were to operate, maintain, and repair main and auxiliary engines, steering engines, anchor machinery, turbines, pumps, and related equipment; adjust, repair, and overhaul engines, drainage systems, distilling plants, evaporators and pumps; supervise and stand watch in engine rooms.
Derrington's awards and decorations include Purple Heart Medal, Combat Action Ribbon, Good Conduct Medal (4), American Defense Service Medal (with Fleet Clasp), Asiatic-Pacific Campaign Medal (with Bronze Star), World War II Victory Medal and the American Campaign Medal.
Chief Machinist's Mate Ralph Derrington was buried with full military honors in the National Memorial Cemetery of the Pacific, Honolulu, Hawaii, on June 20.