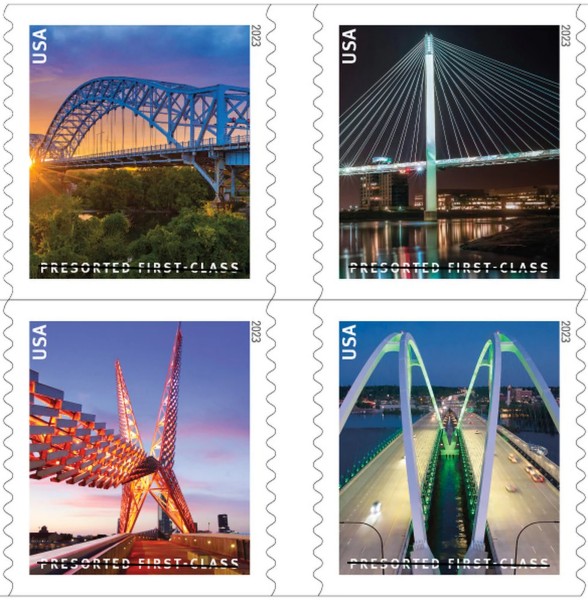 The Oklahoma City Skydance Bridge will join other nationwide landmark bridges as part of a news stamp series by the U.S. Postal Service beginning August 24th. famous OKC landmark will soon grace collectors' books and the corners of envelopes nationwide. The Skydance Bridge will be featured in a new stamp series (one of four) by the U.S. Postal Service starting Aug. 24.
Inspired by Oklahoma's state bird, the scissor-tailed flycatcher, Skydance bridge soars over Interstate 40. The bridge is a 380-foot-long pedestrian bridge with a 197-foot-tall sculpture.
The bridge opened in 2012 and connects Upper and Lower Scissortail Park. The bridge was built at a total cost of $5.8 million for the pedestrian use, designed and structurally engineered by S-X-L, a local business. Visit your local post office or shop the USPS online at: https://store.usps.com/store/product/stamp-collectors to purchase these iconic stamps.