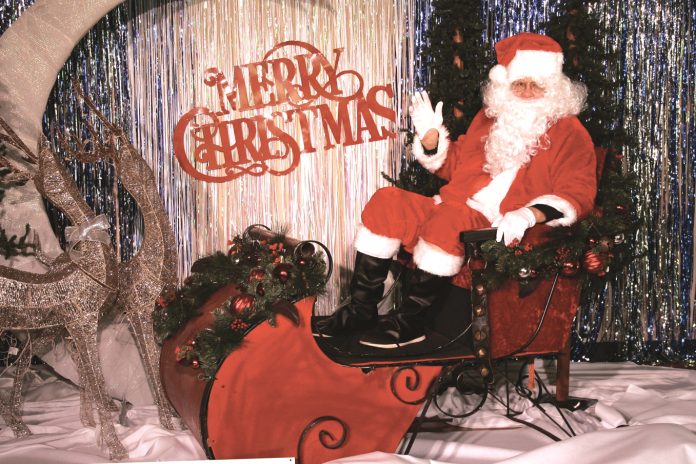 Story by Darl Devault, Contributing Editor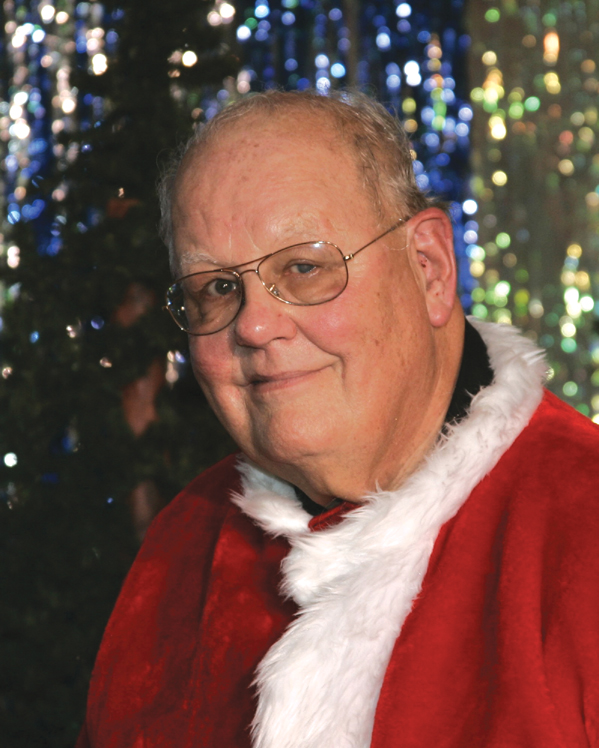 At 74, Richard W. Amend, M.Ed., has always shown a passion for working with senior adults by dedicating his life to the Archdiocese of Oklahoma City and its elders for the past 40 years.
He was the Director of Senior Adult Ministry at Christ the King Catholic Church for 25 years. Then Archbishop Eusebius Beltran appointed him the mission and community relations director at Saint Ann Assisted and Independent Living Community 15 years ago.
"I truly felt called to this type of ministry after pursuing my master's degree in Gerontology," Amend said. "We just celebrated our 20th anniversary in this building in June. We have been blessed to help many seniors during those 20 years and are proud of our role in our community. They also bless us each day with their presence."
While serving at Christ the King as a member of the Knights of Columbus, Amend helped host an annual "Breakfast with Santa Claus." The unique feature of the breakfast was Santa Claus sitting in a real sleigh. The sleigh was donated by a generous parishioner who collected antique toys. All the children loved climbing up in the sleigh to tell Santa what they wanted for Christmas.
When Amend started working at Saint Ann, he transported the sleigh there after Breakfast with Santa. That began a new tradition. Every year residents marvel at the sleigh's vintage charm. It is in a special location where everyone can see and enjoy it.
As Christmas approaches, anticipation builds for the day Santa Claus will arrive. Residents have their picture taken with Santa while telling him about their Christmas wish list. For many, that photo becomes the resident's Christmas card.
Age never matters. Sometimes a centenarian will climb up in the sleigh or pose for their photo. They are just as excited as the children who come to whisper in Santa's ear.
Amend was so fascinated with 100-year-old seniors that he started the first Centenarian Club of Oklahoma in 1991 with the help of volunteers from Christ the King. Hundreds of centenarians have since been inducted into the club. The excitement of Christmas can continue at any age. Several centenarians have sat beside him in the sleigh, still exuding excitement about Christmas and never losing their child-like anticipation of talking with Santa in his sleigh. I always call them "Wisdom Walkers" because they exude wisdom daily.
All of Saint Ann's assisted and independent living residents are invited to participate in the annual Santa visit. There are 120 independent and 50 assisted living apartments in the lively community. They are joined by the attached convent for the Carmelite Sisters of Villa Teresa. Its nine nuns are an active part of the campus and enjoy Santa in his sleigh as much as everyone.
Many people have fond memories of seeing Santa Claus as a child and may even have photographs of themselves sitting on Santa's lap. During the interview with Amend, it was obvious he exudes the positivity and joy Santa Claus brings to others during the holiday season.
Amend says it is a privilege to don the Santa suit again this year. "Our residents are full of life," Amend said. "They invigorate me with their enthusiasm for the season. People say their time with Santa is special, but it is even more so for me. You are playing the role of one of the most oversized icons in our culture that conveys kindness and gifting of special things at Christmas, celebrating the birth of our Lord, Jesus Christ."
Amend is not the only staff member who helps make the Christmas season cheerful. "Our life enrichment team, concierge, assisted living director, marketing, maintenance, dining service, housekeeping, and everyone helps in numerous ways. We also have those who dress up as Santa's helpers, elves, a reindeer, and a snowman to make Saint Ann's winter wonderland more festive," Amend said.
"Playing Santa Claus allows me to spread cheer with others and find personal enjoyment and satisfaction in my role," Amend said. "Making everyone happy that they are interacting with Santa can be an exciting treat. "This sense of magic and wonder during the holidays can spread joy and make everyone smile during our interactions."
Saint Ann is located at 7501 W. Britton Road in northwest Oklahoma City. The community is open to all faiths and has a beautiful St. Joachim Chapel and a Grand Theater. Guests are invited to call (405) 721-0747 #322 to schedule a picture in the sleigh. Kris Kringle might even be there to greet you.