From Terry "Travels with Terry" Zinn [email protected]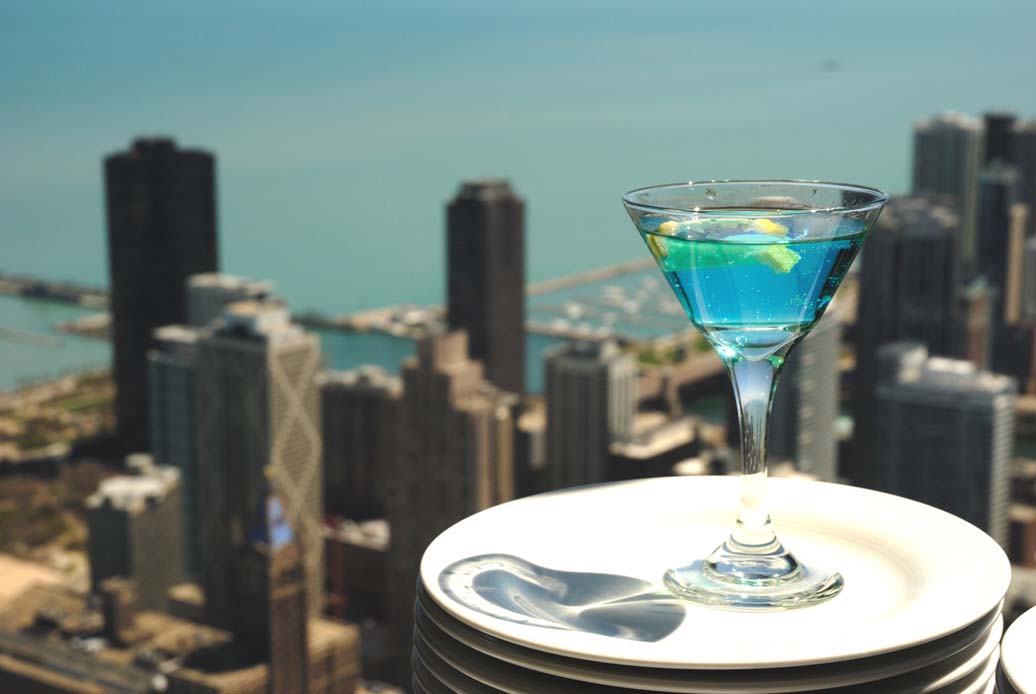 Chicago is a fascinating city with a history documented in its architecture. Known as the second city, it is second to none. The best way for a visitor to extract the most information and enjoyment, in the least amount of time is by taking one of the many tours offered by the Chicago Architecture Foundation. The plethora of tours are listed on their web site and should be consulted before your visit, and if possible reserved before your arrival. http://caf.architecture.org/tours
One of their many walking tours is a personal and up close tour of the city, and one of the best ways for interaction with the locals and getting an inside glimpse of buildings, you'd normally pass by. The CAF supplies amplified personal speakers with ear attachments, so that you can usually hear the qualified and experience laden docent clearly. If a 2 hour walking tour is not in your comfort zone there are a couple of bus tours that can give you an over view of the city, and specific architecture styles. Also the boat tour through the north and south sections of the Chicago River is a treat, as you glide beneath the architectural treasures, and hear historic narratives personified in terracotta, brick, iron, steel and glass. The boat tours are offered several times a day, and on fair weather days may sell out.
Every visitor should take a leisure walk through and around the recent Millennium
Park, where not too long ago was an unpleasant railway yard. Located between the downtown skyscrapers and Grant park with its Buckingham fountain, the new park is home to the appealing "bean" stainless steel concave/convex sculpture along with a wading pool fountain book ended by LED encrusted monoliths, and other traveling sculpture exhibits, along with a modern outdoor amphitheater.
The newly opened Elysian Hotel, by architect Lucien Lagrange, offers elegance in a combination of old world ambiance and luxury with Chicago helpfulness. The white minimalist marble lobby atmosphere continues through the 28 stories of hotel rooms and most likely to the upper levels of residences, in this high rise accommodation. The complimentary Lexus courtesy car is a boon to guests needing a ride to their appointment, although taxis are readily available not only at Elysian's circle drive, but throughout Chicago. I never had a problem hailing a taxi for my hotel return, especially on Michigan Avenue.
The Elysian 2 star Michelin RIA restaurant, along with their Balsan Grill, and the most congenial Barnard's bar, should be enjoyed and savored, as well as their extensive SPA, complete with a men's atelier. http://elysianhotels.com/
For other dining delights, try the views of Signature 95, on the 95th floor of the Hancock Tower, and the Cite on the 70th floor of Lake Point Towers, and the Deca restaurant in the open lobby of the Ritz Carleton.
In the Ritz Carlton complex of Water Tower Place the Broadway Playhouse theatre is housed, making your dining and evening entertainment an easy match. Chicago is rich in visual stimulation which can inspire the soul and if not careful tire the souls of your feet. Chicago is best experienced in small doses, encouraging you to return again and again.
For more Chicago trip planning visit:
https://www.choosechicago.com/.
Hights can be invigorating. Gourmet food and drink is definitely invigorating. Put them together at Chicago's gourmet restaurant, Signature 95, atop the John Hancock Building, and you have a combination worthy of photographic heaven.
Easy to make reservations to this popular upscale venue with the online reservation program of Open Table. I've used it several times as the only option offered at some elite establishments and have never been disappointed in its accuracy. My Chicago visit was in the spring when Michigan Avenue was awash in sunshine and tulips. This sunshine came in handy for this Martini Portrait.
It is almost impossible to photograph through double pane E glass, which is often found in modern buildings, if you are after a clean and not reflecting image. So when I saw the sunlight streaming in one side of the restaurant I knew I had to screw up my camera courage and "go for it." As with my camera in hand and on a personal mission, I feel I am privileged with "camera courage."
The sunlight was perfect at the start of the buffet line but this was near noon time. The stack of plates made a perfect pedestal and shadow surface for this image of a special blue Chicago Martini. As this was at the start of the buffet, I needed to photograph and quickly so as not to be asked to step aside, which would have been hard to do, as I had to be on my knees to be at my preferred angle for this ideal composition. Cheers!
Mr. Terry Zinn – Travel Editor
Past President: International Food Wine and Travel Writers Association
3110 N.W. 15 Street – Oklahoma City, OK 73107
https://realtraveladventures.com/?s=terry+zinn
https://realtraveladventures.com/?s=zinn
http://new.seniornewsandliving.com/?s=TERRY+ZINN
www.martinitravels.com