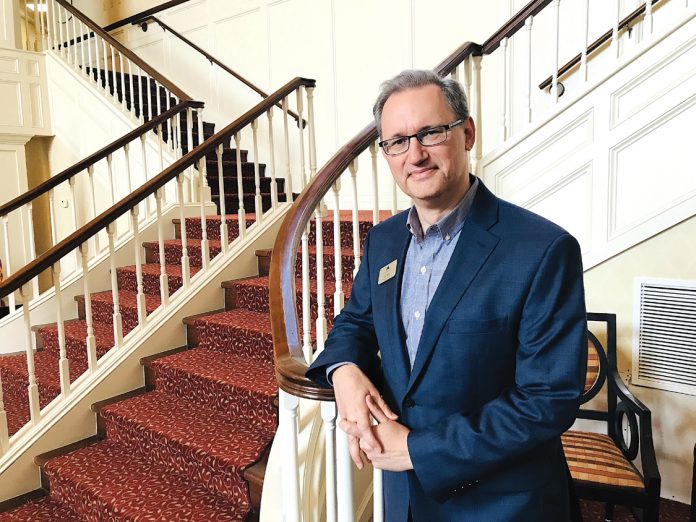 story and photo by James Coburn, Staff Writer
Seniors wanting to live their lives in community can be confident in the lifestyle options available at Epworth Villa, a retirement community in Oklahoma City.
"If you stop and think about it, the pandemic has highlighted for us the importance of community," said Epworth Villa CEO and president Ron Kelly.
The pandemic has interrupted the daily life of Americans in many ways. People have not been able to be as close to one another as in the past. Epworth Villa has met the challenge by preserving community when COVID moved through virtually every segment of society.
Epworth did a lot of shutting things down last year during the height of the pandemic. It joined everyone else in trying to understand how to minimize the risks of COVID-19. Testing and screening protocols were implemented for best practices.
Oklahoma is experiencing a resurgence with the Delta variant as scientists unravel the mystery of the disease with vaccinations available to keep the virus at bay. Kelly said Epworth has done fairly well in minimizing the impact. It's important to be transparent, he said. (story continues below)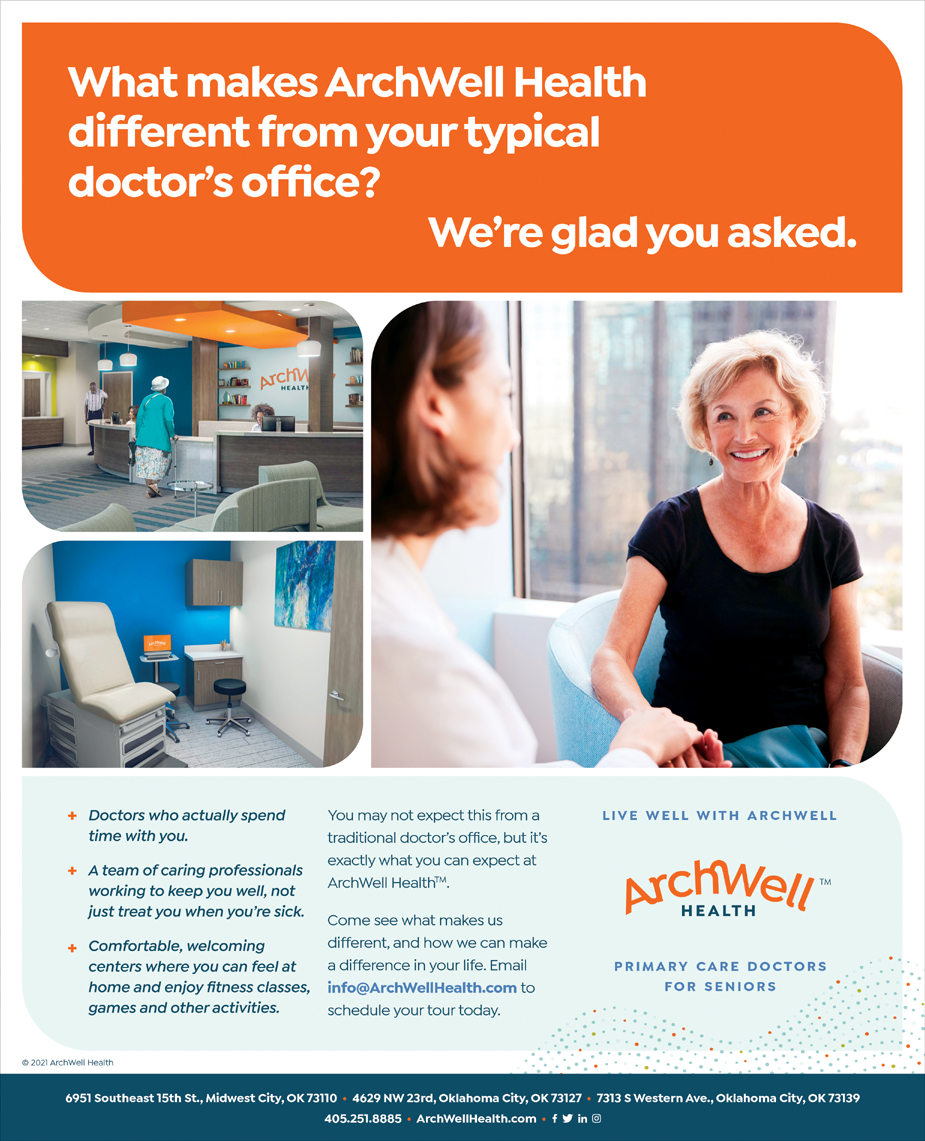 "Did we have cases? Yes, we did. We had a few folks that passed away actually that were in our upper levels of care," he said. "It was very sad for us — but from what I saw — what others experienced, that was well above what others were experiencing."
Some people enjoyed the neighborly aspects of greeting friends from their balconies and other measures during a time when the public didn't feel very safe being indoors together.
"There was a friendship tree that came out of that in our cottage area where we have independent homes," Kelly said.
People in the neighborhood would come to a large shade tree to gather at a safe distance in front of one of those homes. That spirit has continued at Epworth.
To this day, people still want to receive the daily community videos that Kelly produces for residents. Kelly now distributes the videos three days a week. He provides updates on the Delta variant and the possible impact it may or may not bring to daily life. Guidance from the CDC is presented in the videos as to whether a change of protocols should be updated to offer the best protection for the residents.
"So, I think people have really appreciated staying informed with what's going on," he said. "They've taken advantage of every opportunity to keep community going. That has been huge in terms of the thriving of our residents and our staff."
Another area of improvement is creating more options for enriching life at home. Dining venues reopened when Epworth felt confident it was safe.
About 99 percent of Epworth residents have been vaccinated, Kelly said. There have been adjustments, but the community has been able to adapt and thrive since February.
Epworth's nursing staff is one to admire. They have shown a lot of courage, Kelly continued. Folks were happy to be able to adapt to wearing protective equipment. There was greater risk for both staff and residents early in the pandemic.
"We had some staff that tested positive. I'm sure when that happens it rattles you, but they were courageous. Our director of nursing (Mia Owen) led the way. She showed the staff herself. She put on the equipment — did it herself. She went into areas where we had a COVID-positive resident," Kelly explained. "She showed them and demonstrated that for them. That was the kind of leadership we needed. We needed our director of nursing when there was uncertainty. That courage and that leadership is why I call those folks heroes."
Epworth offers residents the options and amenities of a seamless living environment on its spacious campus.
There are three levels of living including independent living with apartments and cottages. There is assisted living care with a memory care component. Health services at Epworth provides a short-term rehab for people transitioning from a hospital to home. Skilled inpatient and outpatient care is provided.
"We offer that to the broader community outside of Epworth as well," he said.
Epworth at Home is a hospice and home health care to serve the campus and the community at large.
"What I love about it is not only how the staff has served the residents that live here, but how the residents serve one another," Kelly said. "That's the kind of community I see."
Friends encourage one another when they see progress resulting from health care.
"That really uplifts people, not only in those times of need, but in general," Kelly said.
For more information visit: https://epworthvilla.org or 14901 N. Pennsylvania Avenue in Oklahoma City.