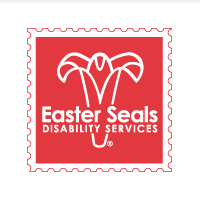 Tis the season for toy shopping, but Easter Seals Oklahoma has a request for special toys for their boys and girls. Therapeutic and sensory toys help students with disabilities work on hand-eye coordination, fine and gross motor skills and social interaction. It can also be used to help increase attention and focus during instructional time.
"Teaching a lesson while a child's hand is actively engaged in a fidget has been shown to result in more information being retained by the child than if the same lesson were taught without the sensory element", says Mia Dianda, Director of Medical Rehabilitation.
Easter Seals Oklahoma is accepting donations of therapeutic toys such as koosh balls, light up toys, and fidgets. Social and turn taking improvement items are also needed like: Twister, Chutes and Ladders, Mouse Trap, Head-band, toy cars, super heroes, baby dolls, and related items. Donations may be brought to 701 N.E. 13th Street, Oklahoma City, Ok 73104 between the hours of 8:00 a.m. -5:00 p.m. Monday through Friday or donate by calling 405-239-2525.
The Medical Rehabilitation Program at Easter Seals Oklahoma helps individuals with disabilities gain greater independence some thought to be unachievable. It is our goal to empower children with atypical development by helping to build their self-esteem and self-efficacy through therapy services.
For more than 90 years, Easter Seals Oklahoma has provided services to children and adults with disabilities and other special needs and support to their families. Services include an early learning and inclusion academy, adult day health center, medical rehabilitation, and financial assistance. For more information, please visit www.eastersealsok.org.