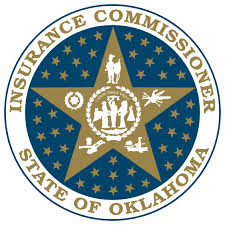 By John D. Doak, Oklahoma Insurance Commissioner
Currently, more than 678,000 Oklahomans are enrolled in Medicare. Are all of those beneficiaries getting the proper coverage at the most affordable price based on their respective budgets? Unfortunately, the answer is likely no but there is a solution available during the Medicare Open Enrollment period.
The Medicare Open Enrollment period runs from Oct. 15 through Dec. 7. During this time, beneficiaries can review their current medical and prescription drug coverage, as well as explore new options available to them that could provide better coverage at a reduced cost.
Did you know that last year there were 20 different prescription drug plans available to Medicare beneficiaries ranging in price from $17 to $166 a month? Most people would likely pick the cheaper option to save money. However, sometimes the cheaper option isn't always the best option. For example, what if a beneficiary were to enroll in the cheaper plan option only to find out that a particular medication he or she was prescribed isn't covered under the cheaper plan? In that scenario, it would mean that the cheaper plan wouldn't cover any of the costs for that drug, which would result in the beneficiary having to pay the full price for that medication. Ultimately, the beneficiary in that situation could actually wind up spending twice as much or more for his or her drug costs that year.
Here are some other considerations for Medicare beneficiaries to think about each year:
* Did your physician prescribe a new medication for you in the last year?
* If so, will your current prescription drug plan cover that new medication or is there another drug plan available that will cover it and could help save you money?
* Have you noticed that the monthly premium or co-pay amount for your current drug plan, which does cover all of your prescribed medications, has increased significantly?
With so many different Medicare plans available, each with different monthly costs, co-pays and drug lists, how do you make the best decision for yourself?
That's where the Medicare Assistance Program (MAP) at the Oklahoma Insurance Department comes in. MAP is a grant-funded program that offers free, unbiased counseling to Medicare beneficiaries concerning their different options for Medicare coverage. MAP counselors are available to meet with seniors in-person or on the phone to answer questions about original Medicare, Medicare supplement insurance, Medicare Advantage plans and Medicare prescription drug plans. Within that, MAP counselors can help Oklahoma seniors evaluate their current coverage and explore the options available to them for the coming year.
Last year, MAP counselors helped Oklahoma seniors save, on average, an estimated $2,100 per person. In addition, MAP can help Oklahoma seniors living on fixed incomes in applying for financial assistance to cover their medical and/or prescription drug costs.
There are trained counselors across Oklahoma available to assist and provide a more personal approach to Medicare coverage counseling. Please call 800-763-2828 to find a counselor near you.