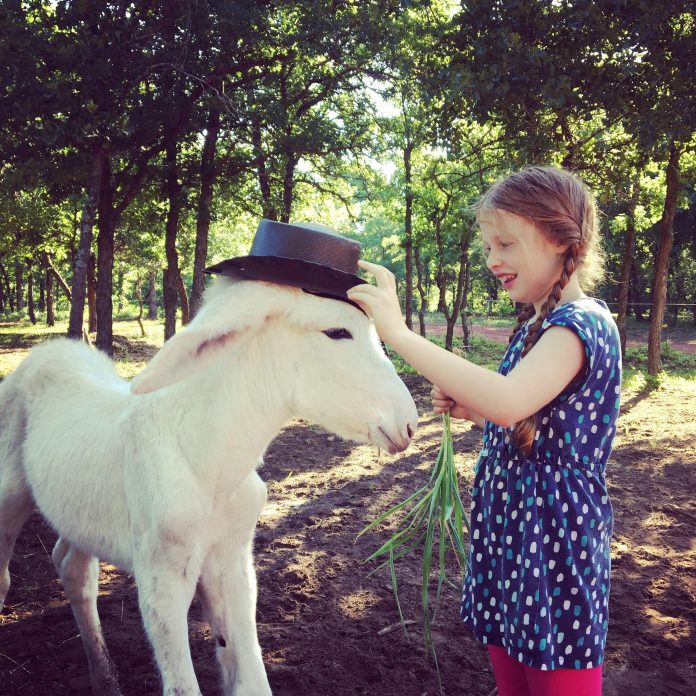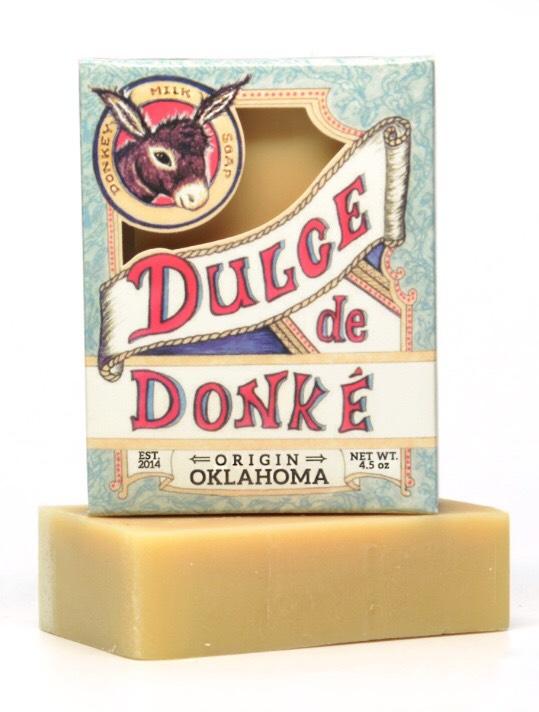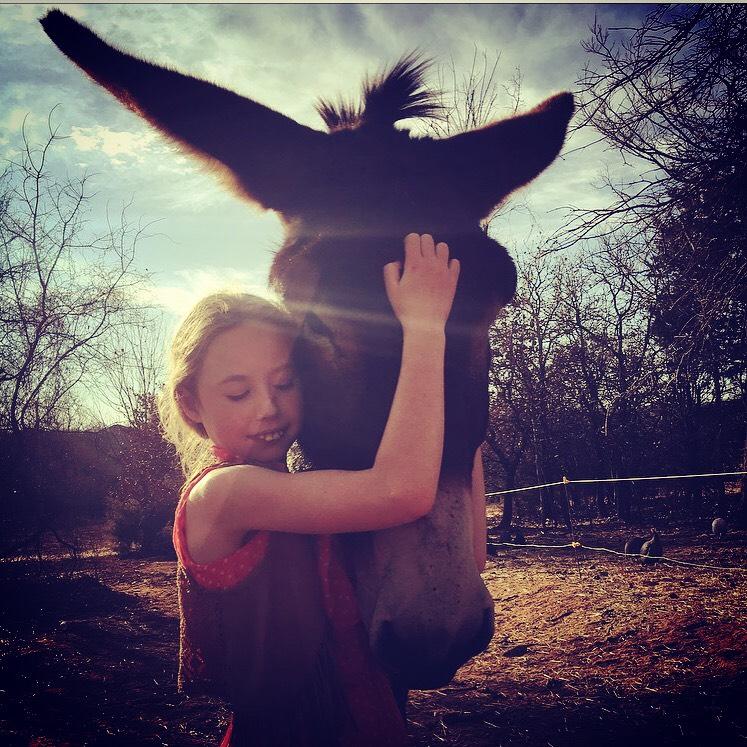 Dulce de Donke offers health products through unusual commodity
Donkey milk may be an uncommon drink for most people, but for Walt and Saundra Traywick, it is the answer to their prayers.
In 2014, their 6-year-old daughter became sick with a common case of strep throat, which caused an autoimmune disease that attacked her brain.
The doctors said the only options were hospitalization for immunoglobulin treatments via an IV or antibiotics every day for the next 12 years. Luckily, the family discovered donkey milk, which helped heal their daughter, and surprisingly, turned into a family business, Dulce de Donke.
The Traywicks began with three donkeys and now own 14 American Mammoth donkeys.
"We use the donkey milk that our daughter and other sick children don't drink to make our line of organic donkey milk soaps and skincare that we sell on our website and through select retailers," Saundra Traywick said.
Using donkey milk for skin care is known to for its anti-aging abilities and can heal eczema and psoriasis, Traywick said. Dulce de Donke offers organic donkey milk soap, all-natural and aluminum-free deodorant, moisturizer, and a leave-in organic conditioning balm.
Traywick said consuming donkey milk helps kids who can't drink cow or soy milk, and it helps with other ailments like her daughter faced. It has also been prescribed to help everything from asthma to cancer, and although it is rarely used in the U.S., it is very common in other countries, she said.
"It's packed with anti-inflammatory omega 3s, calcium, phospholipids, probiotics, vitamins A, C, D and E, and ceramides, and it's naturally antibacterial with a high content of lysozymes and lactoferrin," Traywick said.
The Traywicks give sick children their first jar of donkey milk free. The family is continuously looking for ways to teach the public about their operation.
"Unfortunately, our farm isn't open to the public on a daily basis," she said, "but we are planning a Donkey Dairy Day event and hope to offer farm stays at our Oklahoma Donkey Dairy in the future. When kids come to our farm, they never want to leave. Our dream is for our farm stay to be a place to unplug and wake up to the crow of a rooster and a hee haw instead of an alarm clock." Traywick says the goal of Dulce de Donke is to "help as many sick children as possible with donkey milk, to bless others with natural skincare that is an effective, healthy alternative to chemical-laden products, to provide an Oklahoma Donkey Dairy farm stay destination that is a place for spiritual and physical rest and rejuvenation, and to educate others about the incredible heritage breed of American Mammoth donkeys so they'll fall in love with them too."
Dulce de Donke has been in operation since 2014 and joined the Made in Oklahoma Program this year. To learn more about the Traywicks' donkey farm, find Dulce de Donke on Facebook and Instagram. To find a retailer who carries Dulce de Donke products, visit madeinoklahoma.net/products/dulce-de-donke or order products at www.dulcededonke.com.