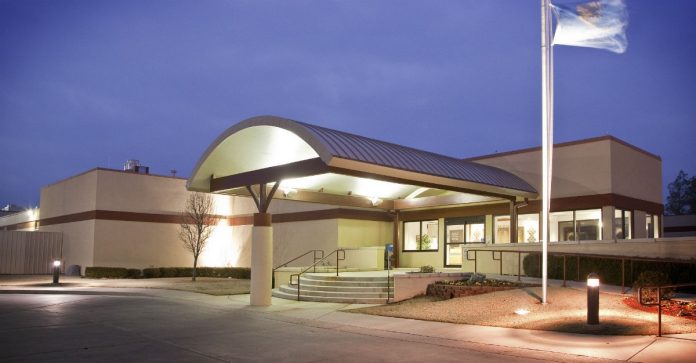 To better meet the changing health care needs of the El Reno community, Mercy plans to build a new facility focusing on expanding physician services, including both primary care and medical specialties, as well as urgent care. This new health care model represents a new direction in Mercy's approach to health care in El Reno.
Mercy has had the privilege of serving the health care needs of the people of Canadian County since 2009 when Mercy entered into an agreement with the city of El Reno to manage the hospital. In 2010, Mercy began a lease agreement to operate the city-owned hospital.
After an extensive discernment period that focused on analyzing community needs and hospital use patterns, Mercy leaders have decided to end the hospital lease with the city of El Reno and shift focus to expanding needed outpatient services. Mercy will work with city leaders over the next six months to create a smooth transition plan.
"We are excited to build a new outpatient facility that offers the type of care that residents most want and need in El Reno, including both primary and specialty care," said Jim Gebhart, president of Mercy Hospital Oklahoma City and regional strategy officer for Mercy.
The new facility will feature the following providers and services: Family medicine, Internal medicine, Imaging services, Lab services, Walk-in urgent care, Urology, Cardiology, Orthopedics, Pain management, Home health, Wound care, Physical therapy, EMS services and Virtual medicine.
It will also feature a helipad so patients can be quickly transferred to a higher level of care when needed.
Mercy Hospital El Reno was built by the city in 1954 and needs extensive renovation. Over the last year and a half, Mercy and city leaders have worked together to pursue plans to build a new hospital, but patient census at Mercy Hospital El Reno has declined significantly as patients choose to travel to larger communities for hospital care. In addition, construction costs have increased 50 percent, making the plans no longer economically feasible. The hospital saw an average of 12 patients per day in 2009 when Mercy entered into the agreement to manage the hospital. Today, Mercy Hospital El Reno sees an average of 12 patients per month in the inpatient hospital setting. At the same time, every year approximately 600 patients choose to drive from El Reno to Mercy Hospital Oklahoma City for hospital care. As a result of these utilization trends, Mercy Hospital El Reno lost $2.9 million dollars last year on inpatient care and experienced a loss of more than $700,000 in the first quarter of this fiscal year.
"While inpatient care in a rural setting is economically challenging, we remain deeply committed to the El Reno community," Gebhart said. "We believe this new strategy for outpatient care offers the appropriate level of services closer to home and will allow us to be good stewards of our resources, assuring our ability to continue to serve the community for many years to come."
Approximately 100 Mercy employees work at Mercy Hospital El Reno but not all will be affected by this change. Nearly half of these employees provide services that will remain in the community such as home health, physical therapy, wound care and EMS. Mercy's human resources team will work with the remaining affected co-workers individually to offer resources and explore the possibility of transferring to open positions in nearby Mercy facilities or in the new facility.