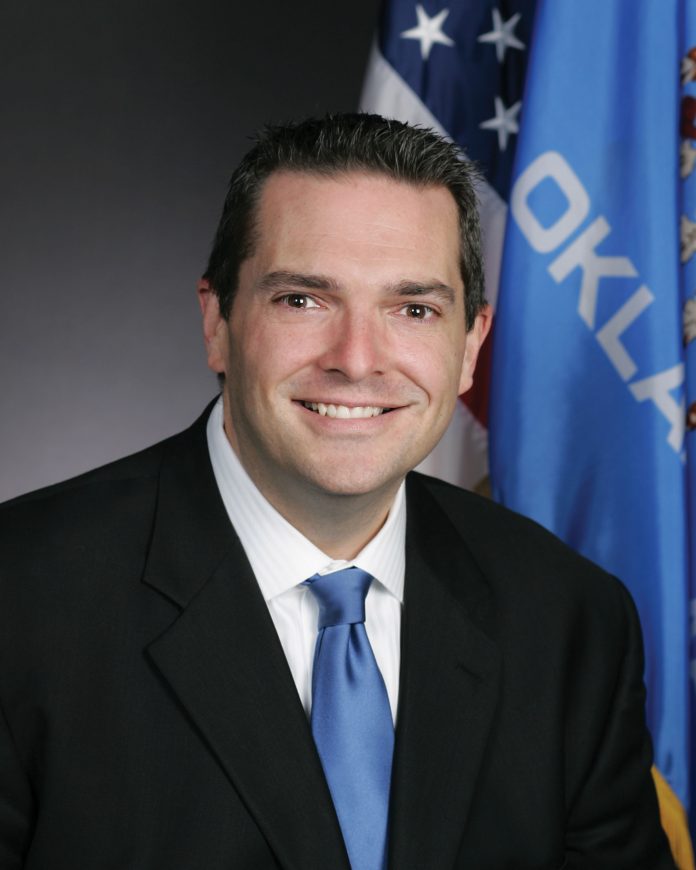 by Bobby Anderson, Staff Writer
The presidential election isn't the only thing voters in Oklahoma will have a chance to decide this November.
A penny sales tax for education, the right to farm and selling wine in grocery stores are just a few of the issues that will also be decided when voters go to the polls on November 8.
Seven state questions have made their way to the ballot and several are being hotly contested by the different sides.
Here's a quick look at both sides of each issue.
State Question 776
This state question involves Oklahoma's right to exercise the death penalty.
The language allows the Oklahoma Legislature to be expressly empowered to designate any method of execution not prohibited by the United States Constitution.
Opponents argue a state question to amend the constitution is unneeded.
State Question 777
One of the more hotly contested items on the ballot, SQ 777 has been touted as the right to farm bill. Opponents call it the right to harm bill.
Oklahoma Farm Bureau, the Oklahoma Cattleman's Association and the Oklahoma Pork Council are three of the largest supporters of the question.
"SQ 777 will protect our ability to use science based production methods to humanely produce food and fiber," said Terry Detrick, president of the American Farmers & Ranchers/Oklahoma Farmers Union. "We are in a daily struggle with adverse weather conditions, burdensome regulations and contrary markets. SQ 777 will lend stability to our industry by encouraging younger generations to be involved in agriculture without worrying about outside influences with an anti-agriculture agenda."
Opponents of 777 call it a "wolf in sheep's clothing" and are backed by the Sierra Club and the Humane Society of the United States.
The Edmond City Council formally passed a resolution opposing State Question 777 earlier this year and former University of Oklahoma Coach Barry Switzer has also announced he is in opposition.
State Question 779
Oklahoma has one of the worst-funded education systems in the nation. State Question 779 looks to help remedy this by creating a limited purpose fund to increase funding for public education through a penny sales tax.
The revenue to be used for public education shall be allocated: 69.50% for common school districts, 19.25% for the institutions under the authority of the Oklahoma State Regents for Higher Education, 3.25% for the Oklahoma Department of Career and Technology Education, and 8% for the State Department of Education.
It also requires teacher salary increases funded by this measure raise teacher salaries by at least $5,000 over the salaries paid in the year prior to adoption of this measure.
Opponents don't like the idea of taxing Oklahomans further under any circumstances
State Question 780
This measure amends existing Oklahoma laws and would change the classification of certain drug possession and property crimes from felony to misdemeanor. It would make possession of a limited quantity of drugs a misdemeanor.
Proponents say it will ease prison overcrowding. Opponents fear lower charges would be less of a deterrent.
State Question 781
This question piggybacks on the above question.
This measure creates the County Community Safety Investment Fund, only if voters approve State Question 780, the Oklahoma Smart Justice Reform Act. Any savings realized by the state would be distributed to counties for community rehab programs.
State Question 790
After the removal of a Ten Commandments statue from the Oklahoma Capitol grounds, this question arose.
If this measure repealing Article 2, Section 5 is passed, the government would still be required to comply with the Establishment Clause of the United States Constitution, which is a similar constitutional provision that prevents the government from endorsing a religion or becoming overly involved with religion.
Oklahoma's constitution currently prohibits the government from using public money or property for the direct or indirect benefit of any religion or religious institution.
State Question 792
This question would allow the sale of wine in grocery stores and convenience stories while also allowing liquor stores to sell items other than alcoholic beverages in limited amounts.
Sen. Clark Jolley is a supporter for a number of reasons.
"It means tremendously increased convenience for (seniors)," Jolley said. "I think that's something that will really appreciate and enjoy having."
The issue is also one of modernization for Jolley, who terms Oklahoma liquor laws as oftentimes "fuddy duddy."
"For Oklahoma to modernize our laws to really come into conformity with the rest of the country … will have a great impact on us having our young people want to be in Oklahoma," Jolley said. "I think that's a huge testament to why we should modernize our laws."