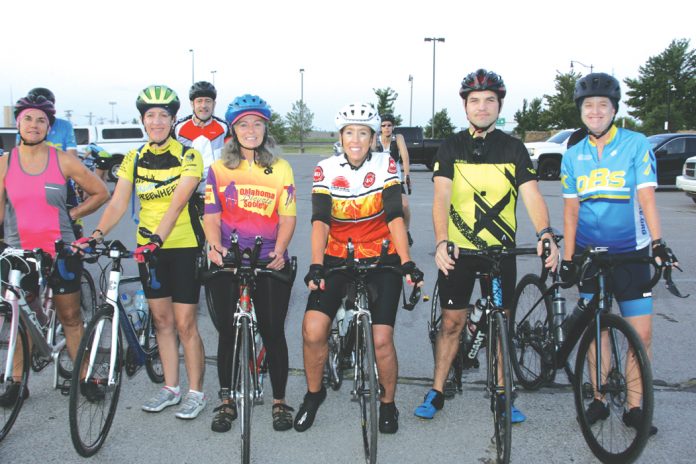 Story and photos by Darl DeVault
One of the most family-oriented organized bicycle rides in the state kicks off at 7:30 a.m. Saturday, August 15 at Mitch Park, 1501 W. Covell Rd. in Edmond, offering three distances starting in the 133-acre park. The park features several family friendly playgrounds including handicap accessible facilities, multi-use trails, basketball courts, pavilions, picnic tables, and grills.
Begun in 1973, and moved to Mitch Park in 2008, the Oklahoma Bicycle Society Streak has evolved into a family event using one of Edmond's premier parks as a base. It has undergone changes in location, name and sponsorship, but continues as a cycling community premiere family event. (story continues below)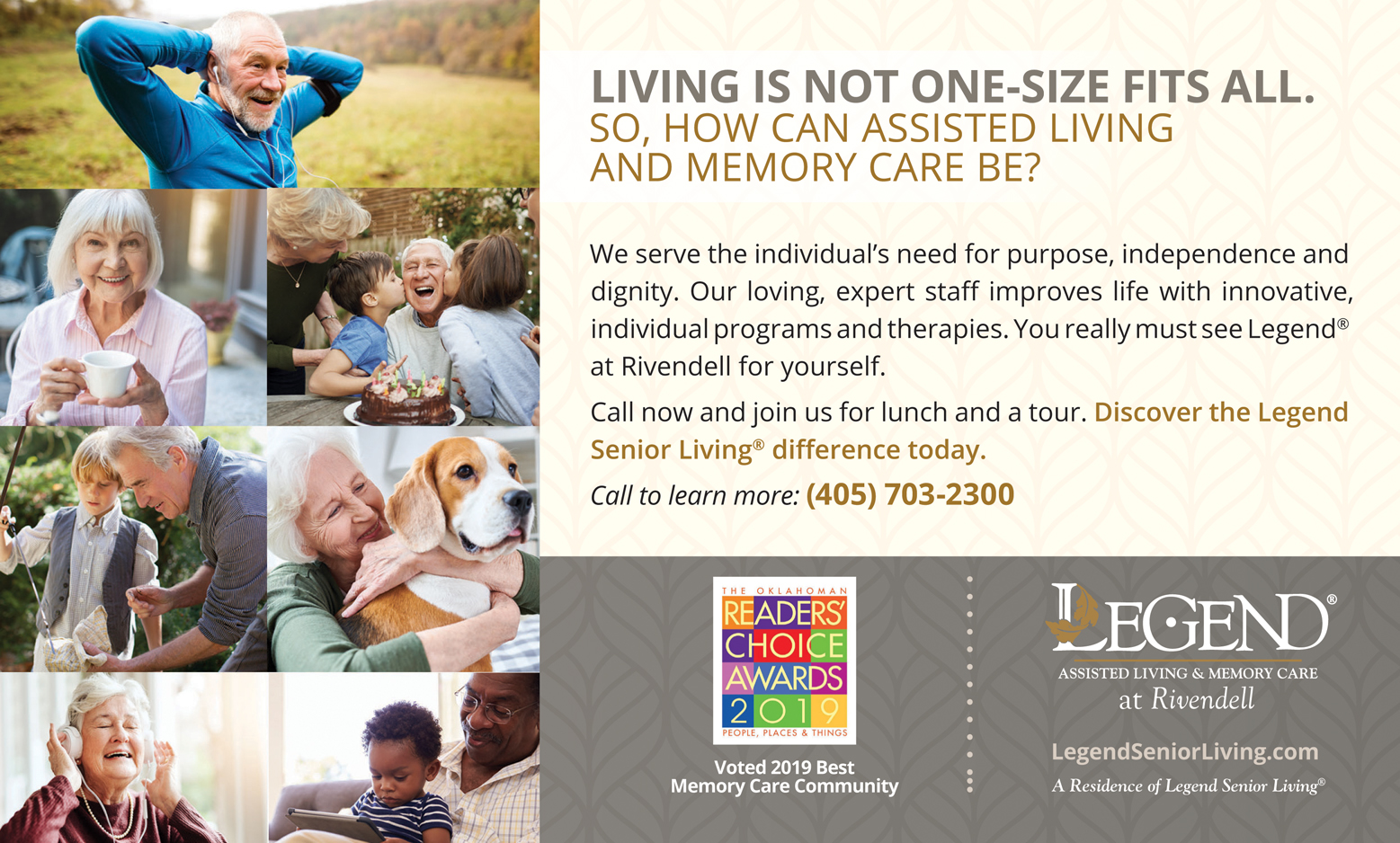 "I signed up for the 40-mile route because I always have a good time at the Streak," said Dixie Duff, a retired OKC nurse who has ridden the Streak dozens of times. "There is something for everyone and it's nice to be able to do something different besides the River Trails, Lake Overholser, and Lake Hefner. The rides are challenging and well supported with several rest stops."
Organizers emphasize the Streak will go on rain or shine and is not a race. No times will be kept or posted. What is posted are the names of registered riders winning the door prize raffles. Please check the prize board after the ride. Riders must be present to win—no prizes will be mailed.
The ride has been going on for so long seniors have come to see it as an opportunity to help introduce their grandkids to an organized ride. All youth riders (ages 12-18) must be accompanies by an adult rider.
Multiple rest stops with rest rooms are open until 1 p.m. on the half hilly 100K, 40- and 25-mile routes. Download the maps from the OBS site, RideWithGPS maps are available at the 2021 OBS Streak Web Page. Fluids and snack foods will be available in the rest stops. SAG (Support and Gear) support will be provided.
Online Registration is $35 (Discounted to $30 for current OBS members – online only). Online registration closes at midnight on Thursday, August 12.
Day of event registration begins at 6 a.m. at Mitch Park. The Edmond Downtown Community Center at 28 E Main St. offers early registration and packet pickup on Saturday, August 14, from 10 a.m. until 2 p.m. The first 300 riders are guaranteed event T-shirts.
Proceeds from the OBS Streak are used to supply helmets for kids who receive bikes from the Salvation Army Buck$ 4 Bikes program for Christmas.
Day of event registration fees are Adult Rider: $40, – Tandem/Tri, Captain: $40, – Tandem/Tri Stoker: $20, – Accompanied Youth (12-18 Yr. Old): $20
The OBS is a not-for-profit group dedicated to the promotion of bicycle safety. It supports bicycling in all its forms and the furtherance of the sport by defending the rights of bicyclists.
OBS organizes weekly rides all year for riders of all levels. See their web site for more information: www.OklahomaBicycleSociety.com which has a link to the Streak registration online.
For the latest news on the club activities, upcoming rides throughout the state and to further the enjoyment of bicycling, the club has a monthly newsletter, The Pathfinder, online. The club asks seniors to consider joining the OBS to help keep bicycling safe.