Join the Oklahoma History Center for Okietales, a storytelling and craft time for children ages five to nine, from 10:30 to 11:30 a.m. each Wednesday in June and July, except July 3. Kids will listen to a story about Oklahoma, then make a related craft. The cost for Okietales is $4 for nonmembers and $2 for members.
Sarah Dumas, director of education at the Oklahoma History Center, described this program as a reading and storytelling time that explores different topics of Oklahoma history. "The storyteller incorporates a literary work to broaden the child's understanding of a particular period of history. This program has been extremely effective in entertaining the kids and teaching them the basic history of Oklahoma," said Dumas.
Dates for Okietales are June 5, 12, 19, and 26 and July 10, 17, 24 and 31. The program will take place in the Oklahoma History Center Museum Store. For more information contact the Oklahoma History Center Education Department at [email protected] or call Carrie Fox at 405-522-0791.
The Oklahoma History Center, is located at 800 Nazih Zuhdi Drive in Oklahoma City.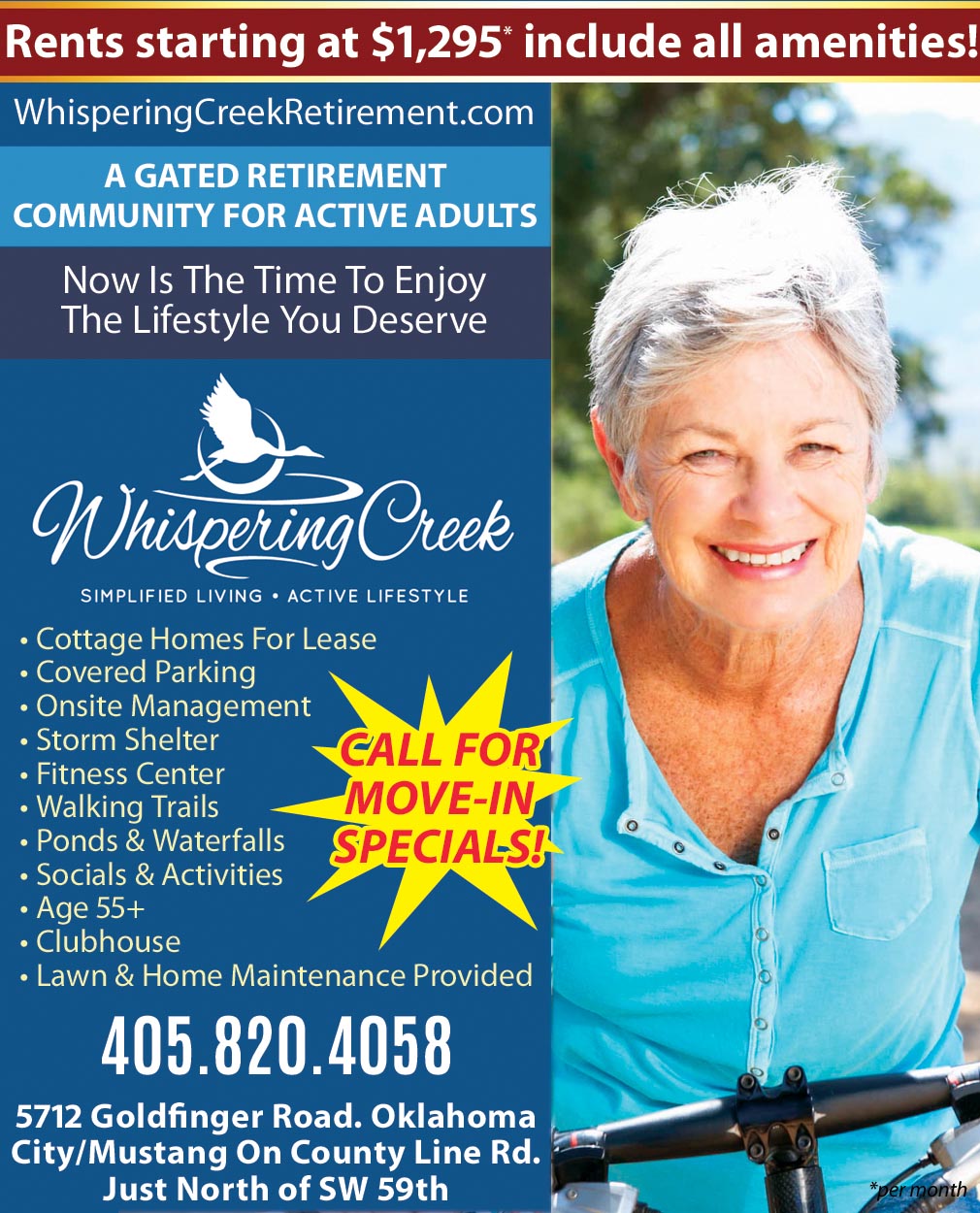 http://www.whisperingcreekretirement.com/