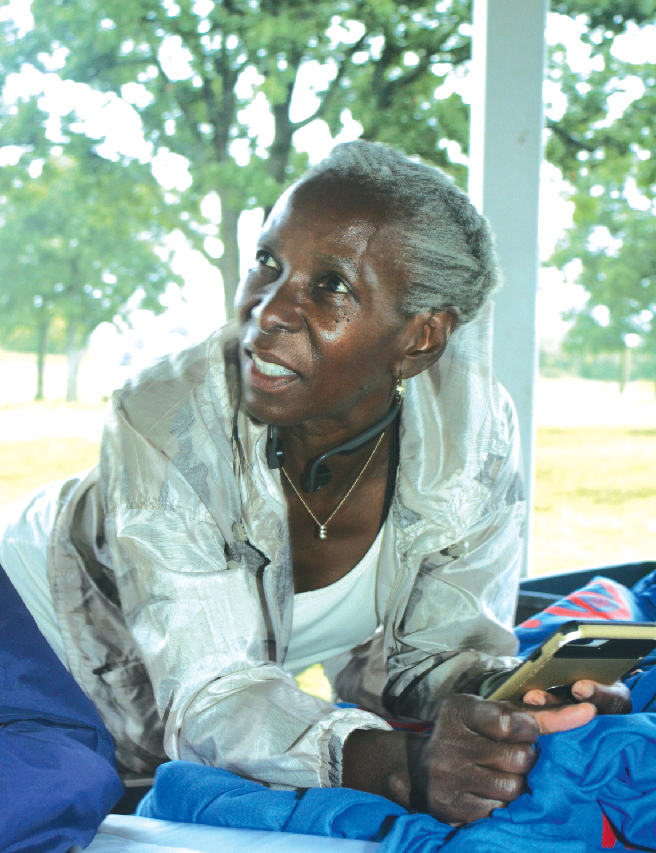 Story and photos by Darl DeVault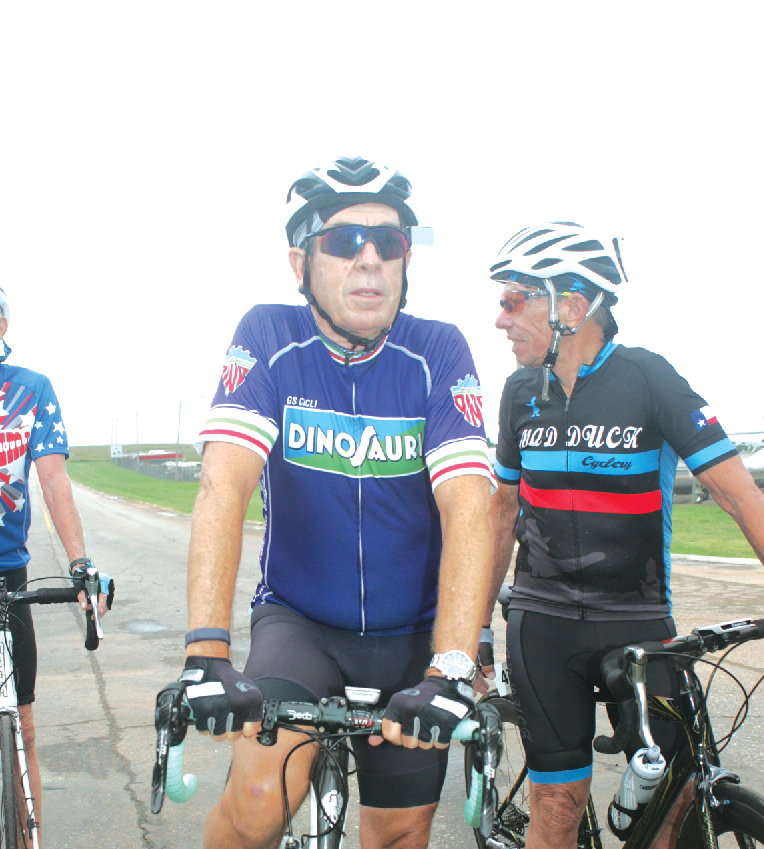 In 2020 Basketball was cancelled and Pickleball moved outdoors In Norman to accommodate COVID-19 while the full slate of Oklahoma Senior Games was staged.
Regina Stewart, the Games' volunteer coordinator, a senior athlete herself, was direct in explaining how it would work. "With our two-week preregistration window, it gave us time to contact everyone if we had to cancel one of the events," Stewart said.
The Games grew to more than 1,000 50+ athletes in 2019 and added two Native American nations as sponsors to help to conduct the many activities needed to allow the Games to run smoothly September through October 2020. The Chickasaw and Cherokee Nations are underwrote the Games for the first time in 2020.
Stewart said she counts on the community to continue embracing what has come to be known as the "Oklahoma Standard" even in the time of COVID-19.
The Games promote healthy lifestyles for seniors through education, fitness with the spirited competition of sports and recreational games. This goes along with inspiring everyone to embrace health while enjoying the value of sports related exercise.
Volunteering opportunities abound as the Games grow. Oklahomans who have a flair for community service can help stage the Oklahoma Senior Games. Volunteers can help promote healthy lifestyles by encouraging active seniors 50 and over to enhance the quality of their lives through statewide athletic and recreational competition.
Also as the Track and Field coordinator in years past, Stewart said that more than 100 volunteers helped last year. She estimates double that number are needed to help this coming year to handle the social distance requirements and growth in the many sports offered. The sports offered and sign up for volunteering is found on the okseniorgames.org Web site under the Volunteer tab.
"The organizers are counting on the warm hospitality and strong sense of community spirt Oklahomans have shown as volunteers that allow the state to thrive. "Our volunteers are a major part of how and why Oklahoma has proven itself as a great place to compete in Senior Games each year," Stewart said. "We have grown each of the last five years because of the time and energy Oklahomans who do not compete have invested in offering the Games to those who do compete."
Volunteers make up the largest resource for the sanctioned state organization to produce state games each year. This help allows the Games to be the qualifying site in Oklahoma for the National Senior Games Association's National competitions.
The Games provide up to 27 sports venues, some with variations, which offer athletic training opportunities and social interaction. Along with the competitions, the Games supply healthy lifestyle educational information for seniors. For general questions call (405) 821-1500 or email [email protected].
Examples of ways to volunteer:
Archery: Check-in, refreshments
Badminton: Check-in, refreshments
3 on 3 Basketball Free Throw/Around-the-world: Scorekeepers, rebounders
Bowling: Check-in, refreshments
Cornhole: Check-in, Scorekeepers
Cycling: Check-in, course monitors, bike holders, refreshments, medals
Golf and Golf Croquet: Check-in, refreshments
Horseshoes: Check-in, refreshments
Pickleball: Check-in, refreshments, scorekeepers
Race Walking: Check-in, water stops, course monitors, refreshments, medals
Racquetball: Check-in, refreshments
Road Races: Check-in, water stops, course monitors, refreshments, medals
Registration: Check-in athletes, t-shirt distribution,
Shuffleboard: Scorekeepers,
Swimming: Timers, Refreshments, Medals
Table Tennis: Check-in, refreshments,
Tennis: Check-in, refreshments, water coolers, t-shirt sales, ball retrieving/distribution
Triathlon: Course monitors, swim lap counters, water stops, check-in, refreshments
Track and Field: Check-in, field event helpers, timers, refreshments, runners, medals
Washer Pitch: Check-in, scorekeepers, refreshments