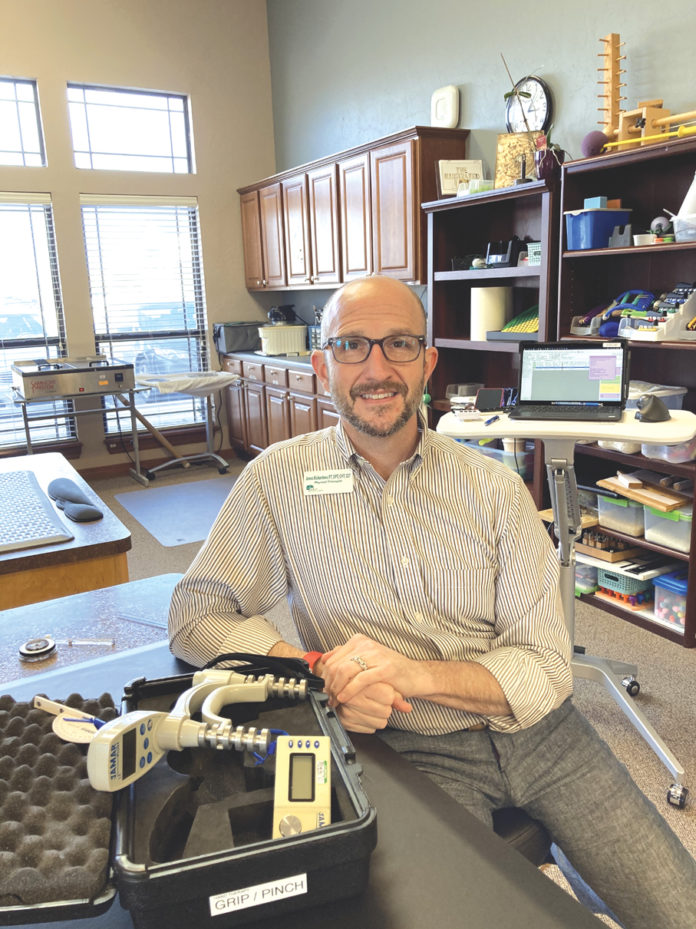 When Covid-19 hit James Richardson, it hit him hard. Now, the 45-year-old physical therapist is using his experience with the virus to help others.
A distance runner who also regularly lifts weights, the Oklahoma City resident didn't fit any of the traditional risk factors associated with Covid-19. But shortly after a work exposure at his clinic in March, the virus had him fighting for his life.
Following his recovery, he's now participating in antibody research at the Oklahoma Medical Research Foundation.
"It was such a miserable experience. If there's anything I can do to help others avoid that or experience it less severely, that's what I'm going to do," he said.
Infected by a patient in his physical therapy clinic, Richardson soon developed a fever of almost 103 degrees and blacked out repeatedly. He was admitted to the emergency room at Integris Baptist Medical Center and moved to isolation in the hospital's Covid unit.
"It felt like my chest was tightening more with every breath, like I had a constrictor snake wrapped around me," he remembered. For a week in the hospital, he cycled in and out of consciousness.
The low point came when his oxygen levels crashed, and the ventilator team was called. "I was able to muster the word 'no' when they asked to vent me," he said. "I was afraid of the long-term consequences."
Fortunately, Richardson pulled through without the ventilator. But nine months later, he continues to feel the lingering effects of the virus.
I'm still dealing with things that don't feel right. I can't breathe well, and some of the cognitive effects are scary," said Richardson. "I find myself trying to explain something to a patient or a colleague and can't find the words; I just want to slap myself on the back of the head and yell, 'Spit it out already!'"
Once he'd cleared the virus from his body for a sufficient period, Richardson began donating plasma to the Oklahoma Blood Institute for use in treating other Covid-19 patients. He also volunteered for research at OMRF, where scientists are studying his antibodies as part of a two-year federal grant.
"Our goal is to understand people's differing immune responses to the virus," said Linda Thompson, Ph.D., one of the leaders of the project at OMRF. Using blood donated by volunteers, the scientists are looking for biological clues that might identify those individuals most likely to experience a severe response to the virus.
This information can be used to develop potential treatments and to inform vaccine design and improvement over the coming years.
"Someone like James volunteering isn't just valuable," said Thompson. "It's crucial in helping us understand the effects of antibodies in fighting this virus." When Richardson learned what taking part in the OMRF research entailed, he says the decision to participate was easy.
"All I need to do is show up to help and give a little blood?" he said. "Count me in!"
If you've recently recovered from Covid-19 and are interested in volunteering for OMRF's antibody research study, please call 405-271-7221.