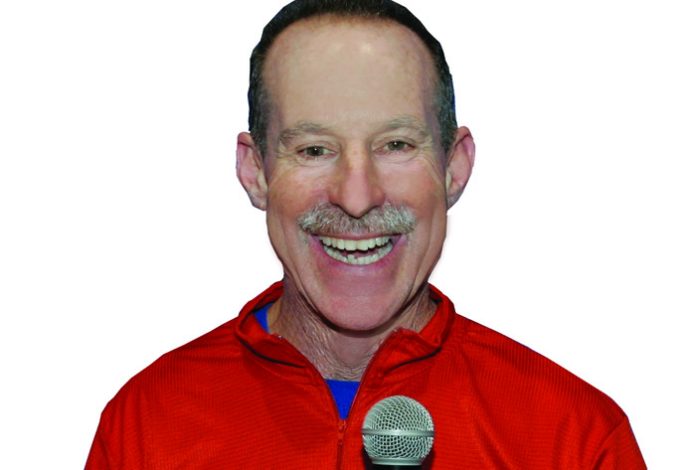 Story by Darl Devault, Contributing Editor
The free 2022 Second Half Expo begins at 8:30 am Saturday, October 22nd, and finishes at 2 p.m. for the second year at National Cowboy & Western Heritage Museum in Oklahoma City.
Billed as Something for Everyone Above Age 50, the expo is tailored to people in the "Second Half" of their lives. This is for those looking to connect with the resources needed to live the way they have always imagined. More than 120 of Oklahoma's senior-related businesses will be present, providing education and demonstrations of their products and services.
The day will be loaded with fun activities, including free educational seminars, drawings for prizes, live music and much more.
"We firmly believe the senior years can be lived with dignity and purpose with the right guidance and resources," said Bob Loudermilk, event manager. "We strive to support seniors and their adult children, honoring and assisting their aging parents."
This year's free two-hour panel session: THE 50+ YEARS – How to Navigate the Changing Landscape, offers eight community thought leaders sharing their expertise. This timely information on wealth management, senior housing, estate planning, health & fitness above age 50, tax & insurance planning, downsizing, Second-Half entrepreneurship and more is invaluable for seniors.
The panel session will begin at 9 a.m. with coffee and continental breakfast items provided. Seating is limited. Please RSVP to reserve your seat at https://secondhalfexpo.com/the-panel/. Details of topics and bios of the eight panelists are available on this page.
An example of the quality of the panelists offering their insights into living a vibrant and productive Second Half early Saturday morning is someone familiar to many Oklahomans.
Many seniors have seen Mark Bravo, 64, help broadcast the Oklahoma City Memorial Marathon live on local KFOR-Channel 4 television since its inception in 2001. With Bravo's broadcast journalism training from the University of Oklahoma and his experience as a marathoner, he describes the events from the runners' point of view. He offers background both on the elite and "ordinary" runners.
"I'm humbled to be a part of this race, and to offer color commentary on race day gives me a chance to provide insight into road racing," Bravo said in a recent interview. "I describe the mindset of all levels of athletes who participate and the importance of this race to Oklahoma, not only in April but all year long. I'm fortunate to have much engagement with athletes of all abilities throughout the year. The connection to the community has made it one of my great pleasures to help document every OKC Memorial Marathon."
He actively supports the race throughout the year and on marathon weekend. From hosting the event's two-day Health and Fitness Expo to inviting legends of the sport to the race, Bravo has volunteered thousands of hours over the years.
He takes great pride in ensuring its national reputation as the "Run to Remember," leaving participants with two distinct emotions. The first is to bring together runners and spectators from around the world to honor those who were killed, those who survived, and those who were changed forever in the 1995 Oklahoma City bombing of the Alfred P. Murrah Federal Building.
Another source of his pride in this race is Bravo has helped bring many extras to the runners and walkers not available at most marathons. Bravo says this makes each person feel like an "elite" participant because of the on-course support from a massive outpouring of cheering and volunteering by OKC residents.
One of these extras for participants is interaction with Hall of Famers from the sport at the Expo. Many of these famous marathoners were at the forefront of the "running boom" in America in the '70s and '80s. These marathon luminaries speak about their experiences in and out of the sport and share their expertise to help ease runners' minds before the race.
Bravo is a freelance writer, broadcaster and nationally-noted road race announcer who has finished almost 50 marathons in his 40-plus years in the sport. He speaks at countless sports-focused venues on building momentum in one's life. Bravo has coached runners for the last two decades, and his view of mental and physical wellness is detailed in his well-received book: "Momentum: 77 Observations Toward a Life Well Lived."
Bravo's definition of an "athlete" has less to do with physical prowess but more about a few principles. "It's viewing the world and yourself through a 'kinder, gentler' lens, an always existent 'stick-to-it-iveness,' strong view that the glass is 'three-quarters full, not half-empty,' and an ever-present emphasis on gratitude," Bravo said. "Through these principles and how we share them, each of us raises the calibration of the entire world!"
He stays closely involved with the local running community in his position as manager of OK RUNNER OKC in downtown Oklahoma City. He and his wife, Leslie, live in Edmond, Oklahoma.