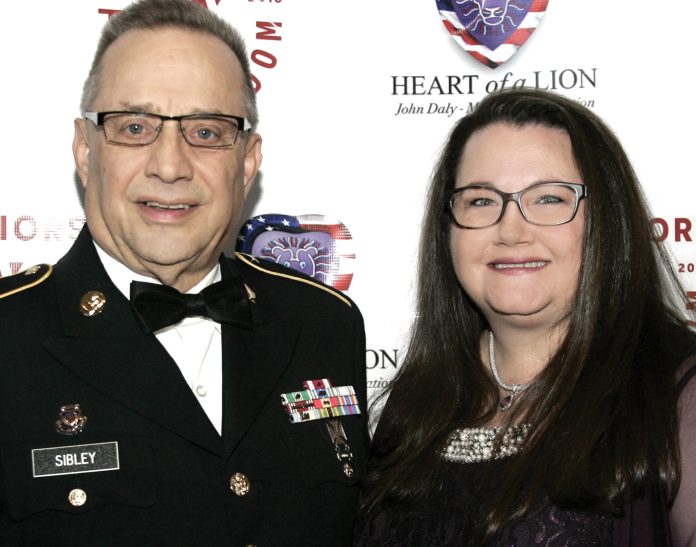 story by Bobby Anderson, Staff Writer
For many seniors, there's excitement knowing their hard years of work have finally paid off and it's time to reap the healthcare benefits Medicare affords.
But that excitement can quickly turn into heartache and bad decisions if they can't navigate the mountain of information in front of them come enrollment time.
"With Medicare as complicated as it is, being able to make an informed decision really requires – I think – having a face-to-face conversation with somebody who can go through all of those things with you, explain the differences in a simplified way and in a way you can understand," said Christina Sibley, co-owner of Sibley Insures.
Sibley Insures isn't an insurance company but a company that works for its insurance clients.
There's no high-pressure sales.

The primary goal is to educate and empower clients to make informed decisions.
Serving OKC, Tulsa, and beyond, Sibley Insures offers products from some of the top Medicare plans in the country to smaller local plans.
And those plans all come into focus in the next few weeks.
The last few months of the year the Sibleys' business goes into overdrive with Medicare enrollment beginning October 15 and running through December 7.
Behind her, the whole way is husband, Steve, who brings 17 years of financial services expertise and 36 years of military service to the business.
"Education is extremely important," Christina said. "I came into this business five years ago as a professional educator. Even people who are on Medicare and have been on Medicare for some time often don't get a thorough education. They get information in the mail."
Most people choose the jobs they want to pursue.
For Christina Sibley, the job chose her.
Christina has been a healthcare provider for more than 20 years. She's taught medical assisting and phlebotomy.
She's worked in doctor's offices, labs, hospitals, and home care, always with a passion for her patients.
But it was a suggestion from her husband that brought it all together.
"I feel like God put me on this Earth for a reason," she said. "I have a specific set of skills, experience, and education that allow me to do things for people, they have put me in a unique position to be able to do things for people that others just don't have the ability to do."
Through Sibley Insures, Christina brings those skills to bear teaching thousands of Oklahomans what healthcare protection truly means.
She says there's so much consumer education lacking when it comes to commercial products that are required when you sign up for Medicare.
Drug plans, supplements, and Medicare Advantage programs are often foreign territory for consumers.
"They're not going to get a thorough education unless they sit down with somebody who can walk them through the basics and all of their choices and explain the pros and cons of the things they can do," Christina said. "Medicare is not a one size fits all. It's very customized to that individual's needs. People don't know what they don't know."
If you're turning 65 in the next few months, you'll have a lot of company. An average of 10,000 Americans turn 65 every day.
For most, it also means that you're eligible to enroll in Medicare for the first time and most likely have a lot of questions.
As you prepare for Medicare, there's a lot to know.
You do not have to be retired to get Medicare. The retirement age for full Social Security benefits, called "full retirement age" is slowly rising to age 67, but you can still get full Medicare benefits at age 65, even if you're not going to collect Social Security benefits. Some under age 65 qualify, through Social Security disability, after 24 months.
Sibley Insures has expanded over the years to better serve clients, most recently moving into an agency role that allows for greater outreach.
"We now have the ability to bring in and mentor agents who do what we do," Steve Sibley said. "What we do with Medicare is very much an advocate-based focus."
And that focus is on display in their office, at any one of a number of free seminars, or sometimes in the comfort of your own home.
"It's crucial for people to talk to an agent or broker," Christina said. "What we do is work for our client, to look across plans and across products to find what's going to be most appropriate for them and their particular needs."
And with hundreds of thousands of Oklahoma Medicare eligible, that time begins now.
"We only have seven weeks to get everyone enrolled."
For more information or to visit with Christina and Steve, visit: https://www.sibleyinsures.com/