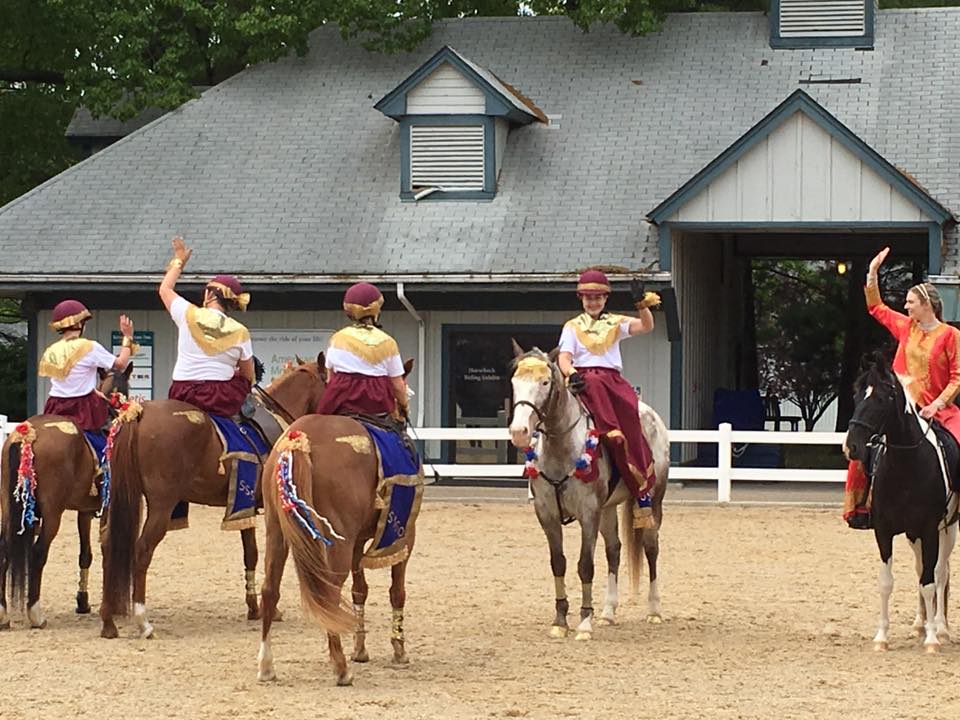 73 year old Side Saddle Sisters of Oklahoma member makes trip to Kentucky
Jo Rench a savvy 73 year old senior and her horse, Snapper, recently returned from a 12 day trip to Kentucky with the Side Saddle Sisters of Oklahoma. The SSSO is an equestrian drill team of 6 horses and riders, who ride the old fashioned, elegant way-aside. Jo has resided in Edmond for the past 36 years.
The "girls" who range in age from 9 to 73 started their trip by attending the Rolex, at the Kentucky Horse Park in Lexington for the 1st 3 days. The Rolex is the only 4 Star 3 Day Event held in the western hemisphere. International and U.S. riders and their horses try to qualify for the 2016 Olympics. They then traveled to Louisville, where they worked at the Pegasus Preview, and rode in the Kentucky Derby Pegasus Parade, with their parent group, the American Sidesaddle Association. On Friday, they were back at the KHP to start their performances at the Breeds Arena. In the evening they attended the ASA awards banquet, where the girls won numerous awards for their activities during 2015. The Saturday and Sunday performances were well received by the audiences. It was a tired but happy group that made their way back to Celtic Cross Equestrian Center in Norman, Oklahoma, with dreams of another trip in the future. They will be appearing in local parades, rodeos, and other exhibitions.