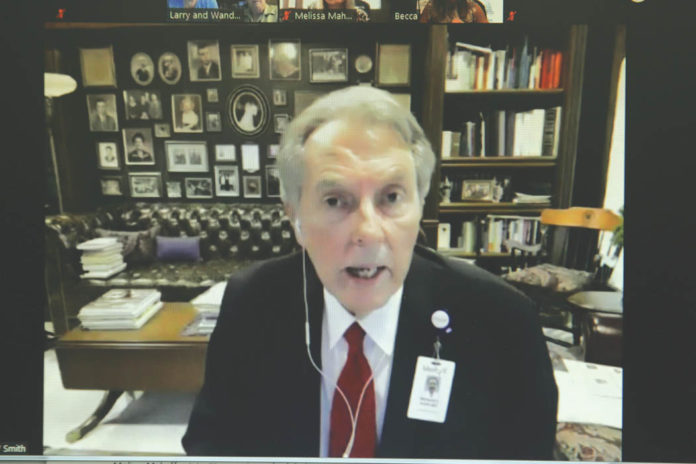 Story by Darl Devault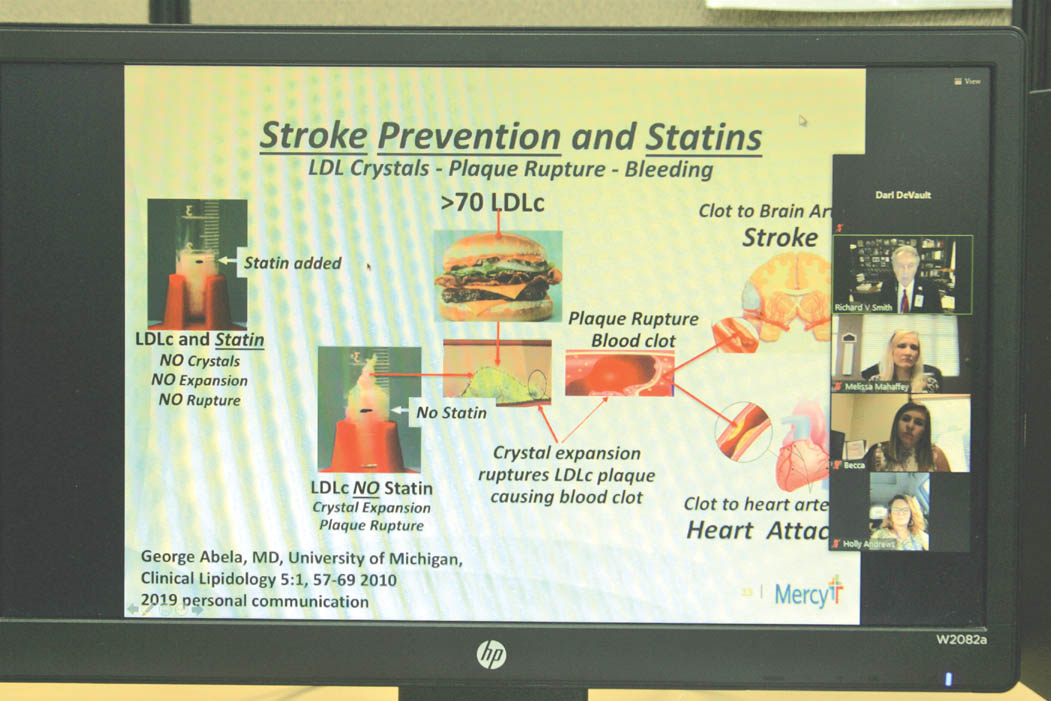 The Tealridge Retirement Community in Edmond started a successful new Zoom series because reinventing how people get reacquainted with senior living services is important. Knowing the COVID-19 pandemic has changed many peoples' lives, Tealridge needed to find a new avenue of communication with the greater community to change with the times.
With the extra precautions in place to limit visitor interactions with retirement communities, they knew they had to get creative in how they connected with those who needed to learn about their services.
Tealridge created a newsworthy internet-based Health & Wellness September Zoom series to connect with others. Zoom events are where one person hosts and all other participants have equal footing. The host can share hosting responsibilities with other participants. Any participant can share their input and ask questions from their computer screen. Our research has found this series is the first of its kind in the Oklahoma City metro area. This robust presentation series allows retirement privileged Oklahomans to keep up with their need for information as close as their computers by viewing live presentations.
"The feedback on this series has been positive," said Melissa Mahaffey, MHA, Tealridge executive director. "The words newsworthy, informative, and great have been used to describe what we are creating. The response to the series has been positive. The audience has been interactive. The presenters have been helpful to answer questions."
These free-for-the viewers Zoom presentations harness the original software-based presentation and feedback solution now being used around the world. Everyone with access to a computer can use these Tealridge sponsored Zoom meetings to incorporate health, wellness, education, as well as entertainment topics into their lives.
The first Zoom event was held on Sept 2; with their first speaker, Dr. Richard Vetrees Smith with the Meinders NeuroScience Institute at Mercy. Dr. Smith took the audience through a thorough yet easy to understand presentation on how a stroke is formed within the body. He explained how the same formation can lead to heart attacks. He followed with many ways to prevent a stroke from occurring.
Other topics include: Downsizing: You Can Do This! Family Relationships & the Pandemic, VA Benefits, What does Retirement Living During a Pandemic Look Like?
Tealridge plans to continue this success with many more presentations to come.
Mahaffey has worked diligently to connect the greater community with the retirement community. Prior to COVID-19 restrictions the Tealridge community has heard from other speakers at events. Some of the speakers in the past year have been News 9 Sports Director Dean Blevins, Kim Lopez, TRIAD Coordinator, Bruce McIntyre, executive director of the Oklahoma Parkinson Foundation, Miss Oklahoma Addison Price, and Jay Wilkinson, a motivational speaker.
Mahaffey says if a person can connect with retirement resources by learning about retirement living early on and be proactive, they can make a better transition from home to a retirement setting. Given as much information as possible, the fear of the 'unknown' decreases. She says retirees are better able to make the right choice about what retirement looks like for them.
This robust new series finds a new way to connect with the public while bringing exciting events to their senior retirement residents who access via Zoom.
Tealridge is recruiting speakers to fill their next Zoom series for October. Look for informative topics coming to Oklahoma City audiences through this series.
Latest topics included:
Sept 22 – "What is Home Health Care?" and "How Can I benefit From This Service While Living in an Independent Living Community?"
Sept 29 – 11 a.m. "What does retirement living look like during COVID?" Presented by Melissa Mahaffey, MHA
Oct 5 – 11 a.m. Meet Kadi Cox, Nurse Practitioner. How can a traveling nurse practitioner assist you to have a quality of life while living in a retirement community? Kadi Cox will educate the audience on what a nurse practitioner can do to assist you to obtain the quality of life that you would like to have while living in retirement community. She will discuss ways for you to keep yourself healthy.
Oct 7 – 11 a.m. Do you Know someone with Congestive Heart Failure, Renal Disease or suffer from Dehydration? Learn the benefits of "Zoe" presented by Complete Home Health & Hospice.
Oct 12 – 10 a.m. Tealridge Retirement Community Grief Support Meeting with Jill Nichols, LPC.
The organizers genuinely want to help others find the information they are curious about.
Tealridge Retirement Community, located at 2100 NE 140th Edmond, Okla., is a full care retirement provider offering the full spectrum of options including independent living, assisted living as well as memory care services.
The facilities have undergone a large remodeling project during the last year. The 30-year Edmond mainstay saw $1 million in improvements to their campus.
If you would like more information or would like to be added to the email list, please email: [email protected] or call 405-608-8020. Please contact Mahaffey if you would like to schedule a time to interact by Zoom or visit in person.