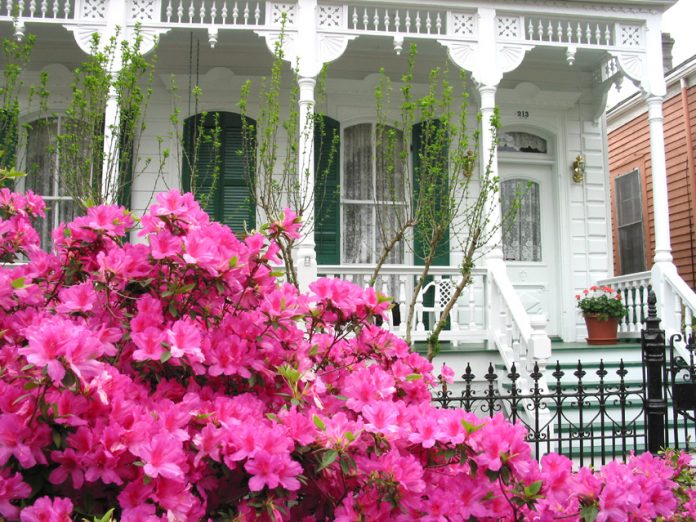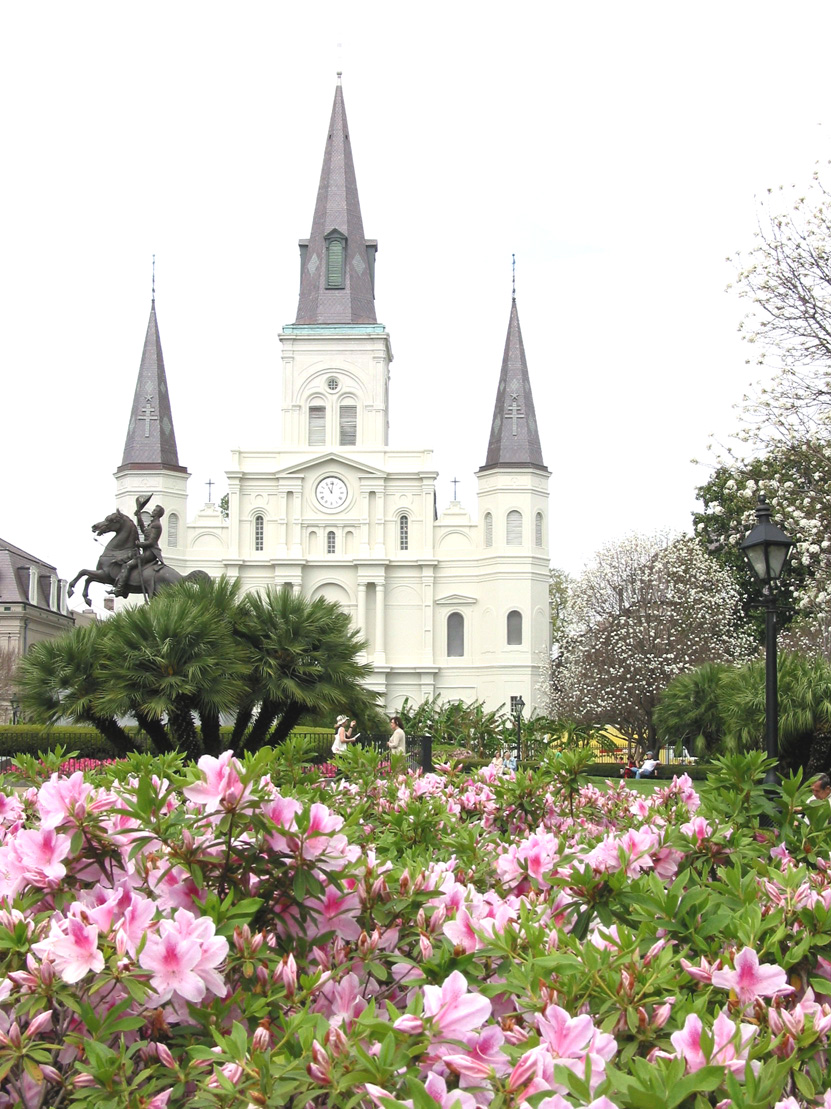 Photography and Text by Terry "Travels with Terry" Zinn [email protected]
If you have been following my travel and entertainment articles for a while, you will recognize my affinity for New Orleans especially during their Tennessee Williams Literary Festival. This year it's returning to the French Quarter slated for March 23 – 27. I enjoy the ambiance of the French Quarter and no more than when a festival is on tap. Again this year the TWF is filled with drama, workshops, food and libations. Special guests often are invited to speak and it's a chance to be up close and personal with celebrities you might never get a chance to meet. In past years I have had the pleasure of meeting, Bob Schieffer, Richard Thomas, Tab Hunter. Cokie Roberts, Rex Read and Tennessee Williams brother, among others.
While the organized festival offers a lot to take in, its main attraction might just be the atmosphere, history and romance of the French Quarter itself, where in its lanes you can discover shops, eateries and museums for your personal exploration.
The festival press release offers a plethora of information for your consideration and in purchasing tickets to the offerings.
"After a canceled Festival in 2020 and a Virtual Festival last year, we are so happy to be returning to our home at the Hotel Monteleone once again for our five-day Festival," said Paul J. Willis, Executive Director. "Our speakers and patrons are excited about our return, and we can't wait to celebrate the 75th anniversary of 'A Streetcar Named Desire' with everyone. Several of our special events focus on this beloved Pulitzer Prize-winning play, including our opening night, tribute reading, and breakfast book club. We are working with city officials to create the safest environment possible so everyone can enjoy the Festival once again."
The 2022 program includes writer's craft sessions, literary discussions, theatre, food and music events, a scholars conference, several walking tours, a book fair, writing marathons, and special evening events and social gatherings.
Opening Night of the Festival kicks off March 23, co-hosted by two-time Tony Award winner, Michael Cerveris, and New Orleans singer-songwriter, Arséne DeLay. The evening will toast "A Streetcar Named Desire" with musical performances, scenes from the play, Harry Mayronne's Marionnettes, drag queens, and more.
The annual Tennessee Williams Tribute Reading returns with Williams' poetry, prose, and letters, as well as some surprising reviews, critical responses, adaptations, draft material, and playful insights into the enduring cultural reception of "A Streetcar Named Desire." Readers include Pulitzer Prize-winning poet Jericho Brown, Michael Cerveris, Brenda Currin, Jewelle Gomez, among others.
TWFest is hosting "Cocktails with Tennessee: Making Magic Happen With 4 Drinks Inspired by His Characters." Bakery Bar's Joe Witkowski, will meld his bartending and theatrical skills to create one-of-a-kind cocktails. Sue Strachan, author of "The Café Brûlot," will join him at New Orleans' classic restaurant, Antoine's.
The Tennessee Williams Theatre Company of New Orleans, in collaboration with TWFest, will perform a night of Tennessee Williams spoofs that showcase the playwright's most iconic characters and plots in a completely different style.
Most Festival events take place in New Orleans' historic French Quarter. Sites providing generous support include Hotel Monteleone, the Festival's host hotel; The Historic New Orleans Collection; Williams Research Center; the New Orleans Jazz Museum; Beauregard-Keyes House; Muriel's Jackson Square; and Palm Court Jazz Cafe; among others.
Festival Tickets are on sale now. Prices for most individual events range from $10 to $45. For more information and a full listing of events visit tennesseewilliams.net. Find them on Facebook, Twitter, and Instagram @TWFestNOLA.
Mr. Terry Zinn – Travel Editor
Past President: International Food Wine and Travel Writers Association
3110 N.W. 15 Street – Oklahoma City, OK 73107
https://realtraveladventures.com/?s=terry+zinn
https://realtraveladventures.com/?s=zinn
http://new.seniornewsandliving.com/?s=TERRY+ZINN
www.martinitravels.com