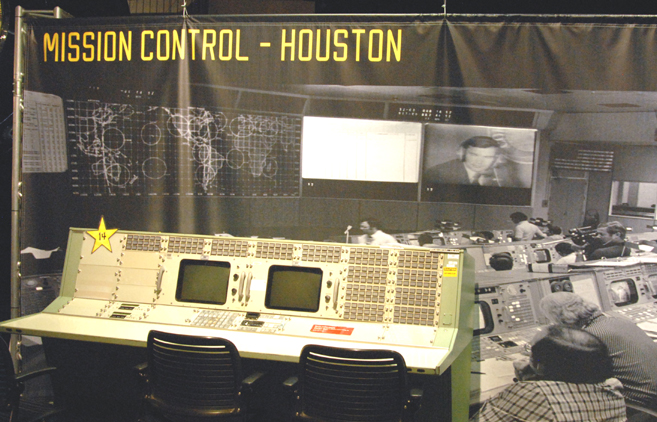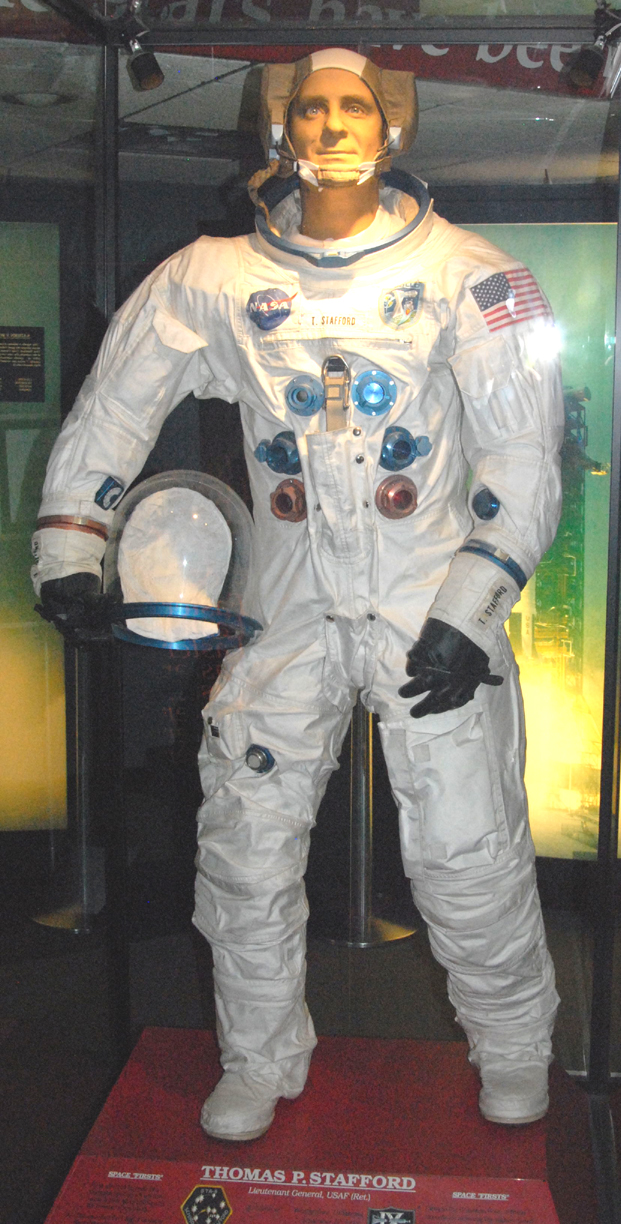 Photography and Text by Terry "Travels with Terry" Zinn [email protected]
As seniors we have grown up and through the space race with its many accomplishments, many made by Oklahoma Astronauts. Once such celebrated Oklahoma astronaut is Lt. General Thomas P. Stafford. The Stafford Air Space Museum is a destination not to be missed if in or near Weatherford, Oklahoma. It is next to Interstate 40, at 3000 Logan Road.
You are greeted even before entering the museum with the Pathway of Honor exhibit. Here you can buy a customized brick around the foundation of the Apollo boilerplate exhibit in front of the museum. A 4 x 8 inch brick with two lines of text is $70, or the larger 12 x 12 inch brick with the option of a Company Logo with text, for $225.00. Your named brick will be in the company of astronaut legends of Neil Armstrong, Gene Cernan, and Jim Lovell among others. For further information and to contact the Pathway of Honor and museum call 580-772-5871.
The museum was named a Smithsonian Affiliate in 2011 as it houses over an acre of exhibits representing the evolution of aviation and space flight. They have worked closely with the Smithsonian Institution, NASA and the U.S. Air Force Museum assembling one of the best collection of aerospace artifacts in the central United States.
While there are some artifacts that are samples or replicas, many are the actual item used in space. This includes Stafford's 1969 flown Apollo 10 pressure suit, space shuttle main engine, the mission control console, a disarmed Mark 6 nuclear warhead and an F-86 "Sabre" Fighter.
Besides American artifacts are Soviet examples like the Soviet Mig-21 "fishbed" fighter, one of the most produced jet fighter aircraft in history as the front-line fighter during the Cold War. There is also the actual V-2 Rocket Engine, as the only remaining actual V-2 rocket engine left in existence which was developed by Nazi Germany during World War II.
Replicas are also on display including: the Bell X-1 rocket plane that punched through the sound barrier in 1947, Hubble space telescope in 1/15 scale, and the full scale replica of the Gemini Spacecraft flown by Stafford in the Gemini 6 and 9 missions.
Stafford was born in 1930 and raised in Weatherford, graduating from Weatherford High then on to the U.S. Naval Academy in 1951. In 1962 he was selected in the second group of NASA astronauts and would go on to fly four space missions. In 1979 after retiring from the Air Force, he has flown nearly 130 types of aircraft and helicopters and logged near 508 hours in space. Today Stafford maintains a home in Oklahoma City and one in Florida near the Kennedy Space Center.
When in Weatherford a lunch or dinner at Benchwarmer Brown's Sports Grill, at 108 East Main, is a delicious choice. A sports type bar/restaurant with video screens, offers several menu items, including a juicy Chicken strip entre. Other offerings are fresh burgers, hand breaded onion rings, other sandwiches, and brick oven pizza. At just over a year old, Benchwarmer fills a dining option welcomed in Weatherford.
If your road trip is not rushed an overnight at the clean and comfortable Days Inn might be your economic destination. Complete with a warm do it your self-breakfast area, pool and plenty of parking, it fills the needs of the average traveler. It is an easy off and on from the Interstate and less than a mile to downtown, at 1019 East Main.
And while this far "out of town" you are nearer to Colony Oklahoma and its Galley of the Plains Indian, where I have an exhibition of Indian Photographs, in an historic building adorned outside with colorful Indian murals. The highway South is close to the Weatherford exit off I-40.
Why spend time and money consuming trip to the Washington DC's Space Museum – although it is amazing – when you can conveniently get an in-depth sample at the Stafford Air and Space Museum in Weatherford, Oklahoma? More information at www.staffordmuseum.org.
Mr. Terry Zinn – Travel Editor
Past President: International Food Wine and Travel Writers Association
3110 N.W. 15 Street – Oklahoma City, OK 73107
https://realtraveladventures.com/?s=terry+zinn
https://realtraveladventures.com/?s=zinn
http://new.seniornewsandliving.com/?s=TERRY+ZINN
www.martinitravels.com