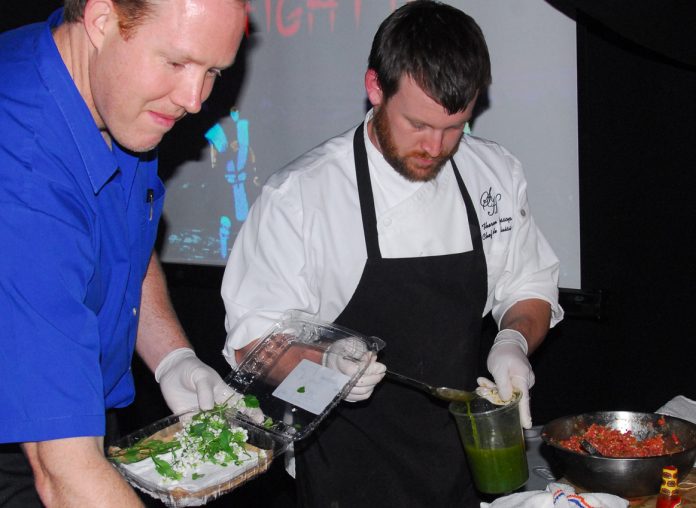 Photography and Text by Terry "Travels with Terry" Zinn [email protected]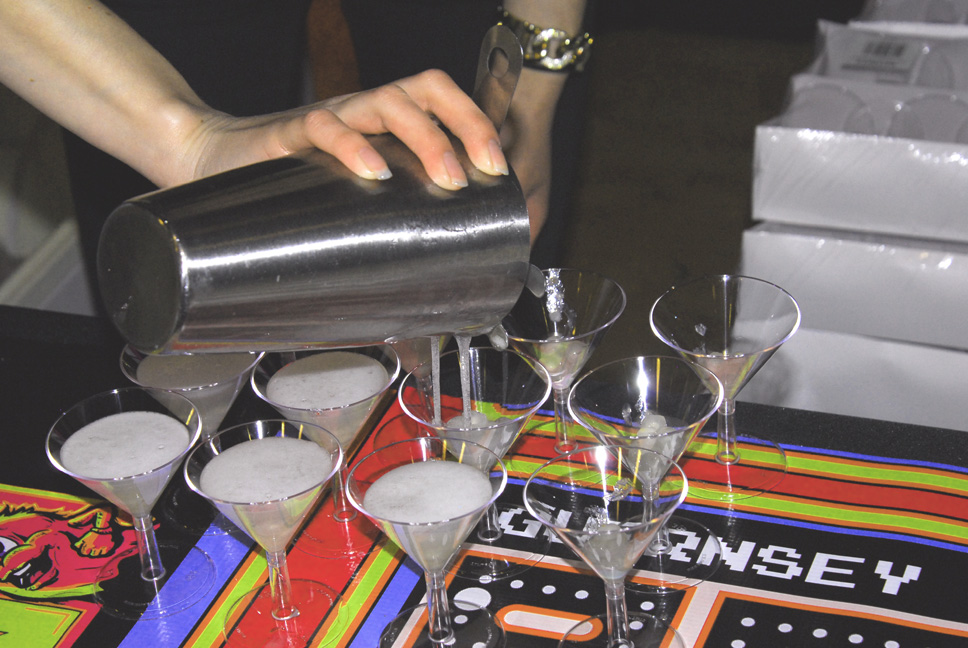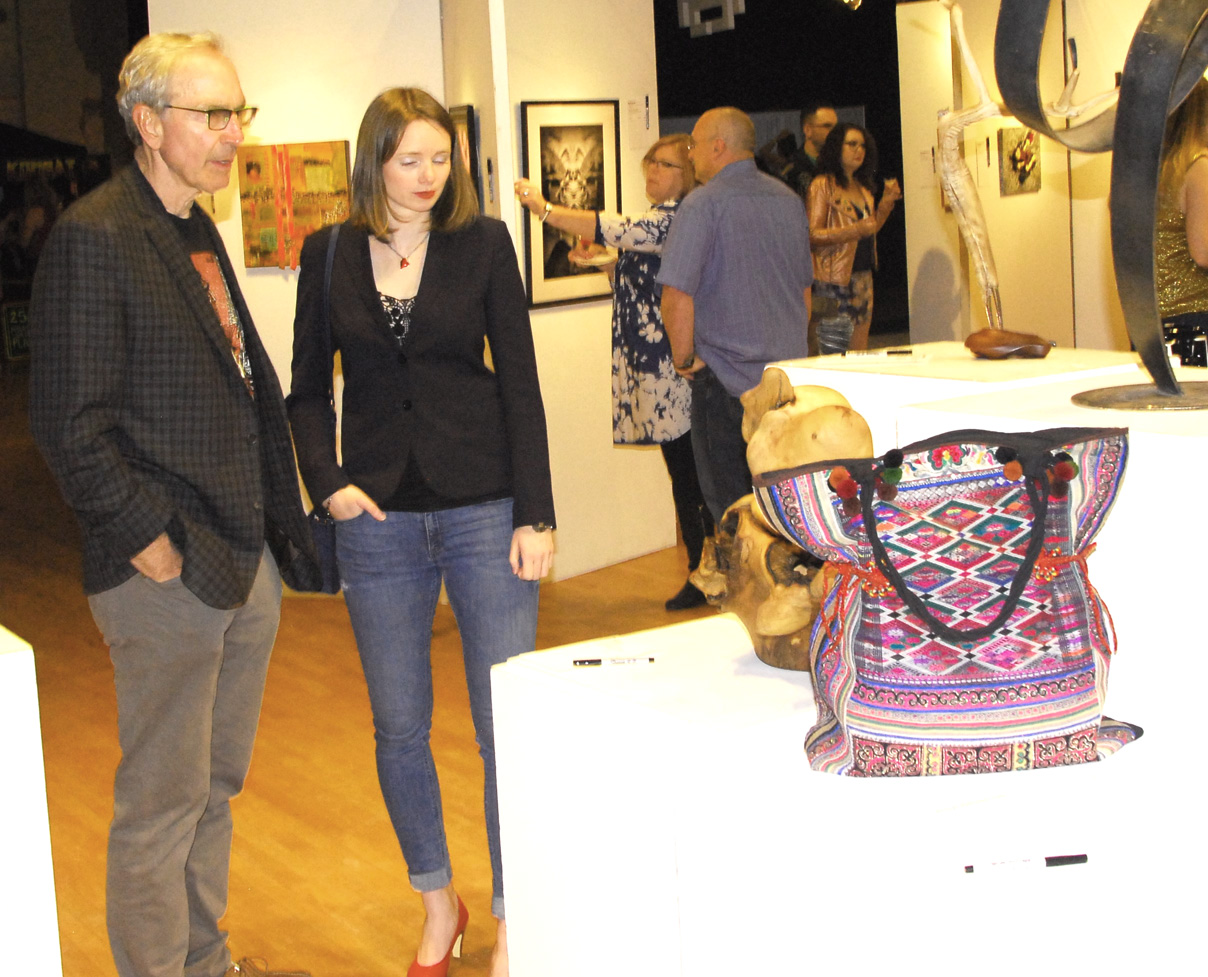 Allied Arts announces that their 2019 fundraising event, ARTini, will take place on April 12, 2019 at Science Museum Oklahoma from 7 P.M. to 11 P.M. ARTini is one of the year's most popular fundraising events, bringing together local restaurants, entertainment and artists for a night of fun for a good cause. This year's event, STAR-tini, will present a galaxy theme—from décor and lighting to entertainment and cocktails—and guests are invited to dress the part.
Having attended and exhibited at several previous ARTini events, I can vouch that this event combines Original Art from abstract to realism for purchase, sampling of fine restaurants' finger food offerings, and imaginative sips of original and fanciful Martinis made and offered by a number of local venues. The congenial gathering is accented by patrons eager for a good time and to see and be seen by friends of art conscious guests. Music entertainment is usually a staple and there are always surprises such as one year; live mannequins, which were a delightful photographic attraction. Good natured selfies and group photos are encouraged.
Event proceeds benefit Allied Arts and the local nonprofit arts organizations it supports. Each year, Allied Arts contributes to more than 40 organizations that collectively impact more than a million individuals. Allied Arts grantees have programming in all 77 Oklahoma counties—working to ensure that the arts are accessible to everyone from all walks of life.
As a United Arts Fund, Allied Arts works to broaden support for the arts by raising financial support for cultural organizations, encouraging participation and attendance, advocating for arts education and promoting excellence in the arts and arts management. Since its founding in 1971, the organization has raised more than $67 million to advance the arts in central Oklahoma.
ARTini is presented by Catalyst, Allied Arts' emerging professionals group. Joining Catalyst requires an annual donation to Allied Arts of $300 for a single membership or $500 for a couple. Membership includes ticket(s) to ARTini, as well as networking, learning and volunteer opportunities throughout the year.
Allied Arts contributes to approximately 40 organizations annually. Member agencies include: Ambassadors' Concert Choir, Arts Council Oklahoma City, Carpenter Square Theatre, Lyric Theatre of Oklahoma and Thelma Gaylord Academy, Mabee-Gerrer Museum of Art, also Oklahoma City Ballet, Oklahoma City Museum of Art, Oklahoma City Philharmonic, Oklahoma Contemporary Arts Center, Oklahoma Shakespeare in the Park, Oklahoma Visual Arts Coalition (OVAC), Prairie Dance Theatre, Red Earth, Inc., Science Museum Oklahoma and The Sooner Theatre among others.
More than 800 guests are expected to enjoy a sampling of martinis from several Oklahoma City restaurants and partake in one of the largest silent art auctions in the region – featuring work from around 100 local artists. ARTini tickets are $100 and must be purchased in advance. Tickets will go on sale shortly, and sponsors, artists, and restaurants will soon be available. You must be at least 21 and display a valid ID to to enter the event.
For more information, about ARTini or Catalyst, contact Allied Arts at 405-278-8944 or visit alliedartsokc.com.
Mr. Terry Zinn – Travel Editor
Past President: International Food Wine and Travel Writers Association
http://realtraveladventures.com/author/zinn