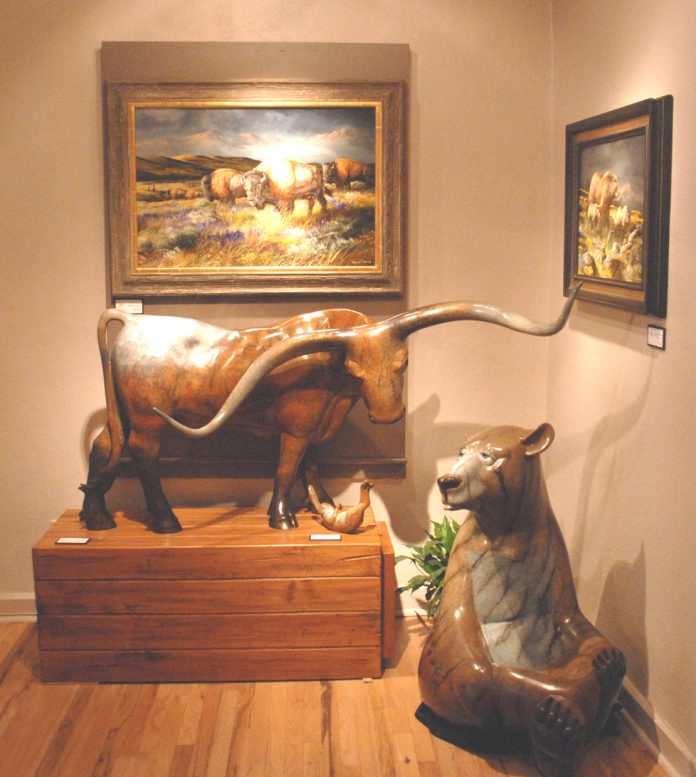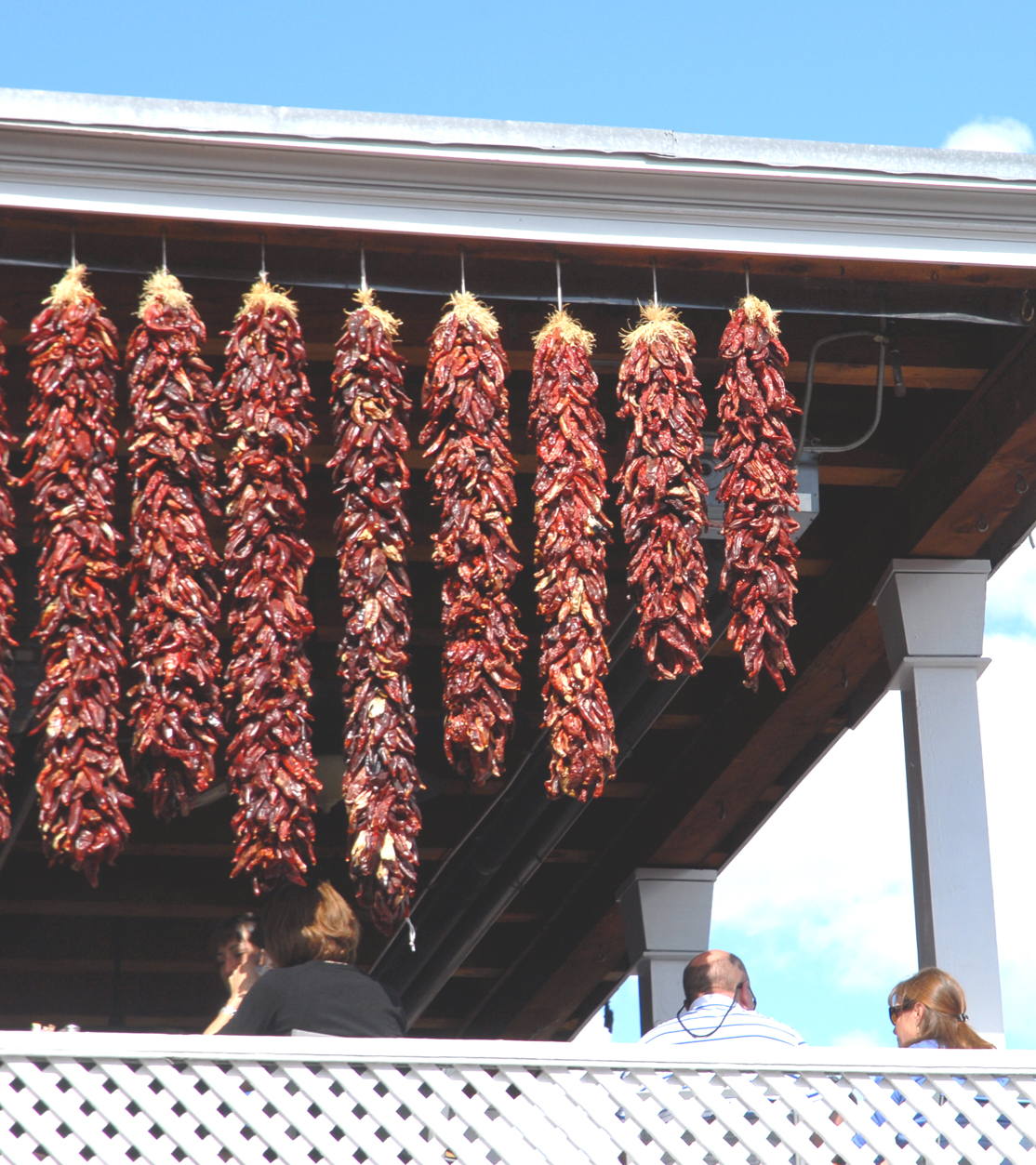 Photography and Text by Terry "Travels with Terry" Zinn [email protected]
Anytime you hear the word Santa Fe, it has to conjure up images. And if you have visited there it must illicit emotions and memories as well. During Summer time it's easy to slip into the mode of recalling pleasant memories, and plan for a fall visit including the Indian Market or the Santa Fe Opera. My first visit to Santa Fe was in the late 1970s, when I was breaking in a new car and exploring the great American West.
Of course, I traveled a long day's drive on I-40 West out of Oklahoma City, then took the highway 284 cut off at Clines Corners and entered Santa Fe on the Old Pecos Trail. That road soon turned into the Old Santa Fe Trail, where I drove along the narrow road with the old San Miguel Mission adobe church on my right and the famed Pink Adobe Restaurant on my left. The Old Santa Fe Trail offered a perfect first impression, as it was lined with atmospheric time worn structures, and not the modern franchise eateries and gas stations that hug the more traditional entry up north from Albuquerque, on Cerrillos Road.
I soon came into the parking lot of the at that time, relatively new, Inn at Loretto, replete in iconic Santa Fe adobe architecture. I was treated the next morning with a light dusting of snow and a hint of pinion in the air, as I pulled away from a town I'd hardly seen but ~ silently, subconsciously ~ vowed to see again. I have returned to Santa Fe many times since then and each time explored new venues with a salute to favorite places, which have become a traditional pilgrimage when visiting.
I can't recall why I chose a one night stay at this particular hotel ~ must have been its appealing architecture and perhaps at that time availability. This time I found myself walking past the Spa and the aroma of relaxation made me regret my time on this visit was too short. My stay at the Inn at Loretto in the l970s, and in subsequent years has always been a pleasant tradition. This time was no exception.
Old traditional haunts include: the La Cantina Bar at La Sena Casa where waiters turn into opera and musical theatre singers about every ten minutes; the Pink Adobe Restaurant with its fine and sometimes spicy gourmet productions; Jackalope on Cerrillos road with its affordable southwestern flared garden and household offerings ~ along with the best and freshest string of red chili ristras in season; and the old haunts along the Plaza with its Indian jewelry market and a variety of upscale fashion shops.
New traditional offerings include the Balconies at the Plaza restaurant, which until a few years ago was the traditional Ore House Restaurant with the best and meatiest tasting salsa anywhere ~ and an always must see at the top of Canyon Road the specialty galleries.
Upon this recent trip I discovered the Santa Fe pickup, a free bus that circles the old town area, and is certainly a boon and must for those wanting to wander down Canyon Road as it will drop you off at the top. While my most recent autumn visit was blessed with perfect weather, I have climbed the road in scorching heat and can testify that the art is much more appealing starting at the top and meandering down.
Other must visits is the New Mexico Museum of Art and the New Mexico History Museum/Palace of the Governors – both on the Plaza; and up on Museum Hill the Museum of Indian Arts and Culture and the Museum of International Folk Art . Of course a road trip out to Tesuque with its sculpture garden and the near by glass blowing gallery can be broken up with a respite at Bishops Lodge for libations and food with a dose of historic luxury. A Santa Fe visit is not complete without a stop at the Georgia O'Keeffe Museum and a tasting at is elegant restaurant if it reopens.
I'm not sure if it's the upscale art and fashion shopping, the authentic New Mexican cuisine, the fresh atmosphere and the nearly unspoiled vistas, or the essence of its history that permeates the soul, which beckons a perpetual return. Probably it's all, and yet some indescribable something else that all visitors try to describe when remembering, Santa Fe.
For more information contact: The Inn at Loretto –at www.innatloretto.com. And, click the Calendar here for up to date events www,santafe.org.
Mr. Terry Zinn – Travel Editor
Past President: International Food Wine and Travel Writers Association
3110 N.W. 15 Street – Oklahoma City, OK 73107
https://realtraveladventures.com/?s=terry+zinn
https://realtraveladventures.com/?s=zinn
http://new.seniornewsandliving.com/?s=TERRY+ZINN
www.martinitravels.com