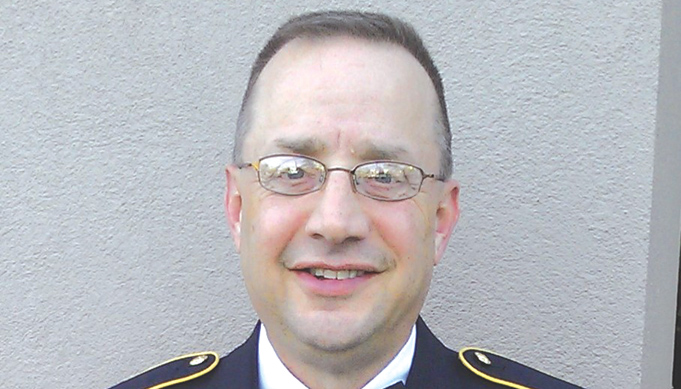 The training that you've needed
By Steven Sibley, MBA-Healthcare Administration, E7 Ret/DAV
This past August, I wrote an article for veterans, who read Senior News & Living, called: Tricare, VA Care and Medicare: The training that you didn't get. It detailed my experience becoming Medicare eligible this year. While thousands turn 65 every day, less than 2% of that group are veterans, like me. Fortunately, for many veterans they already may have great, low cost to no cost healthcare benefits, through the VA and/or Tricare for Life (TFL) if they are retired from the military, which I did. Based on my VA disability rating, I get Priority 1 VA care, but I also have Medicare with TFL, which I use as a great backup plan if I choose not to use the VA.
My message in August was, many veterans really don't understand how their health benefits work when they become Medicare eligible, simply because it's The training that we didn't get. I know, I was in the military for 36 years, retiring from the Active Reserve at age of 61 in 2017. In my last two years of service, I attended multiple Transition Assistance briefings on leaving Active Duty and transitioning back into civilian life. What I know is, you'll likely leave the service without a real clue about how your healthcare is going to work, especially when you transition into Medicare, if you're even fortunate enough to have VA Care and/or TFL after your leave the service.
My education came after my discharge when I decided on a career as a Medicare agent. Now, I want to share the information I have with every Medicare qualified veteran I can, who has TFL, VA care or both. Many don't realize that at age 65, there Tricare benefits change, and costs go up with the transition to Original Medicare and a wrap-around plan which includes drug coverage, commonly called Tricare for Life. Also, many don't know is there are addition benefits that veterans miss out on because they don't understand how Original Medicare works, or that they can use other Medicare plans that offer additional benefits not offered through Original Medicare Parts A & B, TFL or the VA, that will enhance and complement their benefits and may even save them money.
The point of my message is this, don't miss out on addition benefits because you don't know about them simply because you have not been giving the information, the training, or the briefing you deserved but didn't get. My mission is to make this, The training that you've needed and now can get. During the month of November, I will be providing information for Medicare qualified veterans on TFL and/or VA healthcare. I will share the knowledge you need to maximize your benefits and potentially reduce your healthcare and wellness costs. I will be at several locations throughout Oklahoma City during the week following Veterans Day as noted in the schedule below. Please plan on joining me at one of the times and locations below and be sure to bring a friend.
For more information, please contact me at: 405-850-1569 or visit: [email protected]