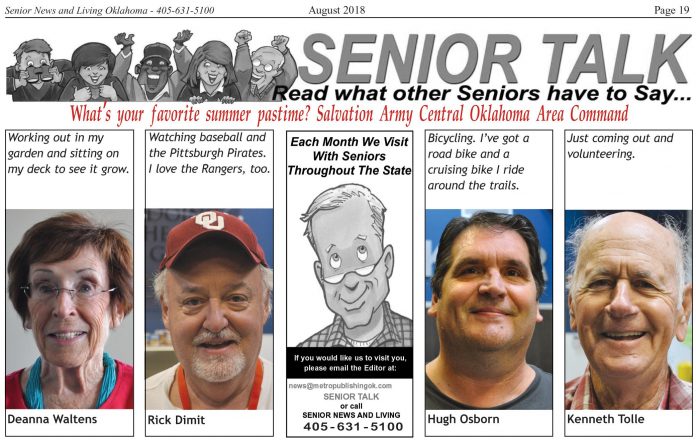 Working out in my garden and sitting on my deck to see it grow.
Deanna Waltens
Watching baseball and the Pittsburgh Pirates. I live the Rangers, too.
Rick Dimit
Bicycling. I've got a road bike and a cruising bike I ride around the trails.
Hugh Osborn
Just coming out and volunteering.
Kenneth Tolle