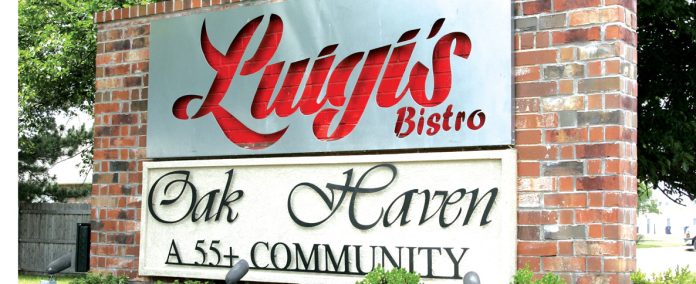 Oak Haven at Westbury 55+ Retirement Community
Story by Darl DeVault, contributing editor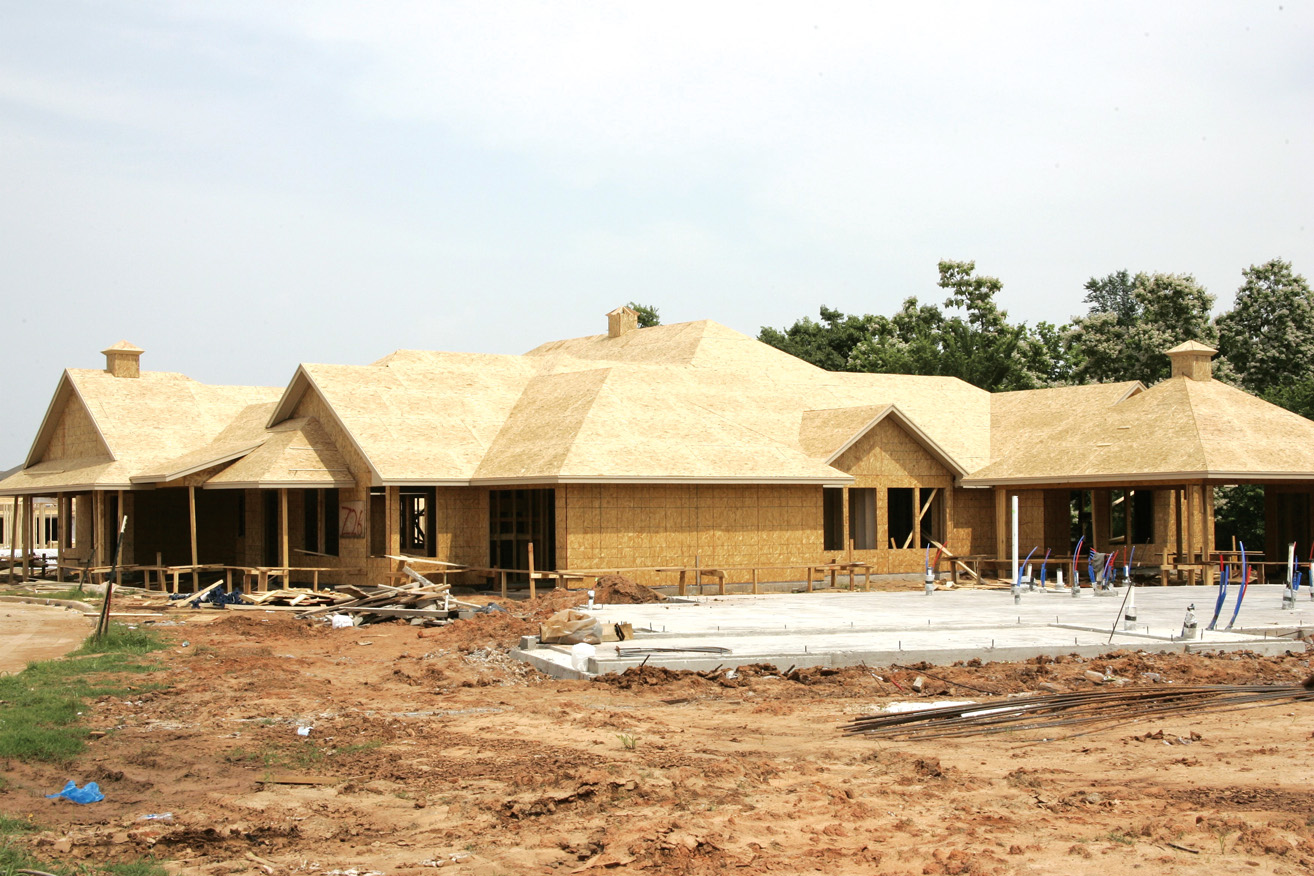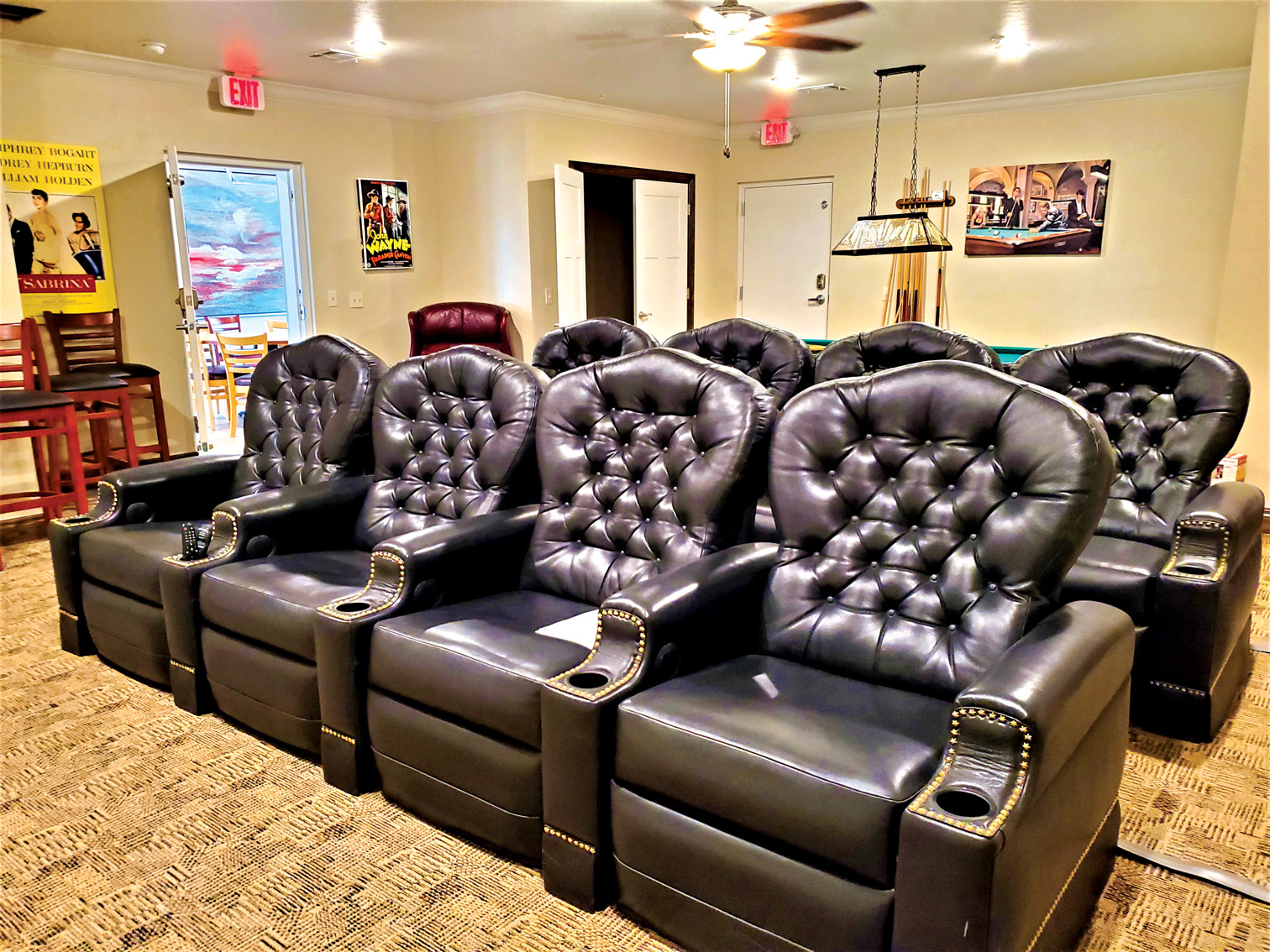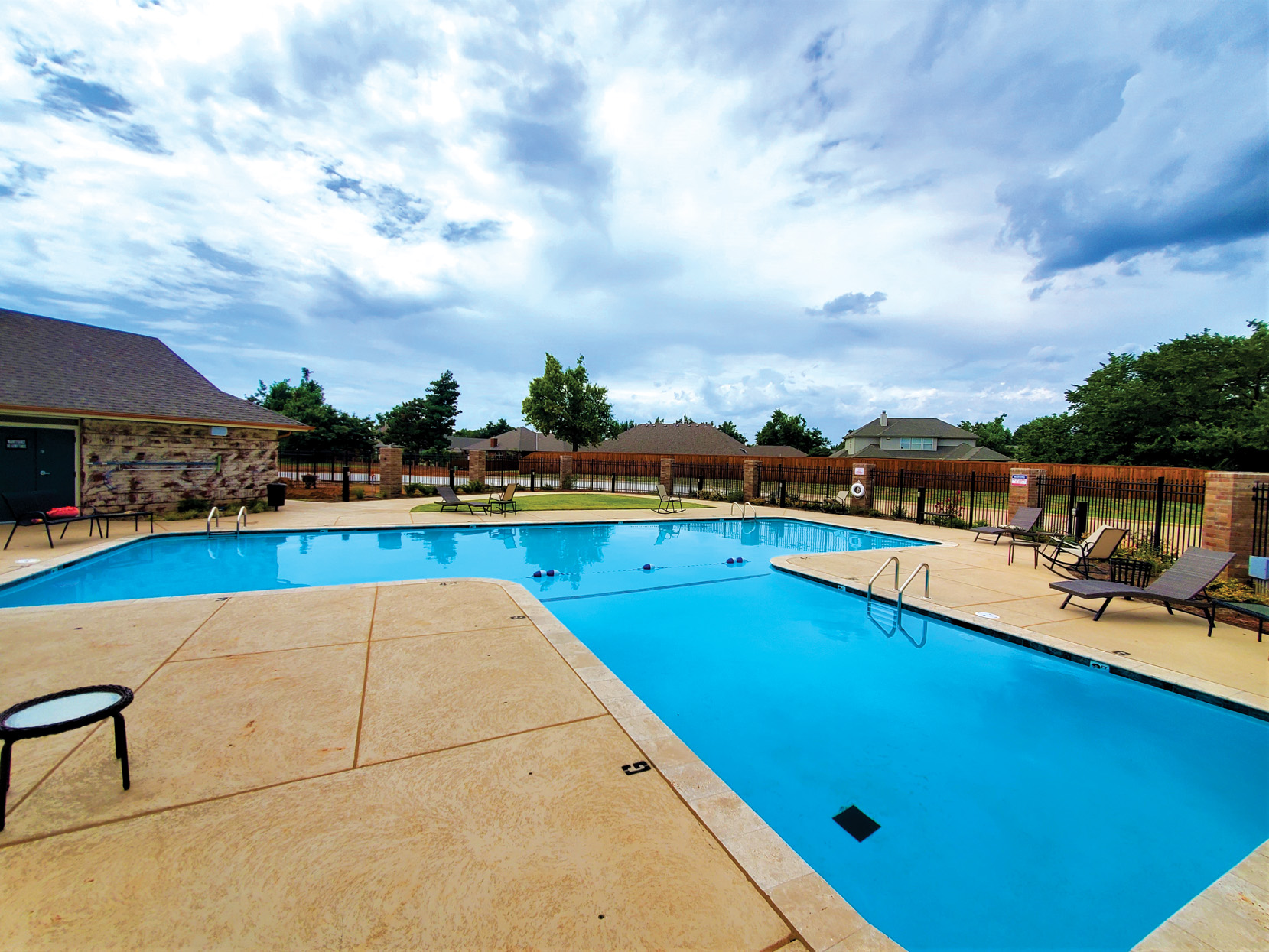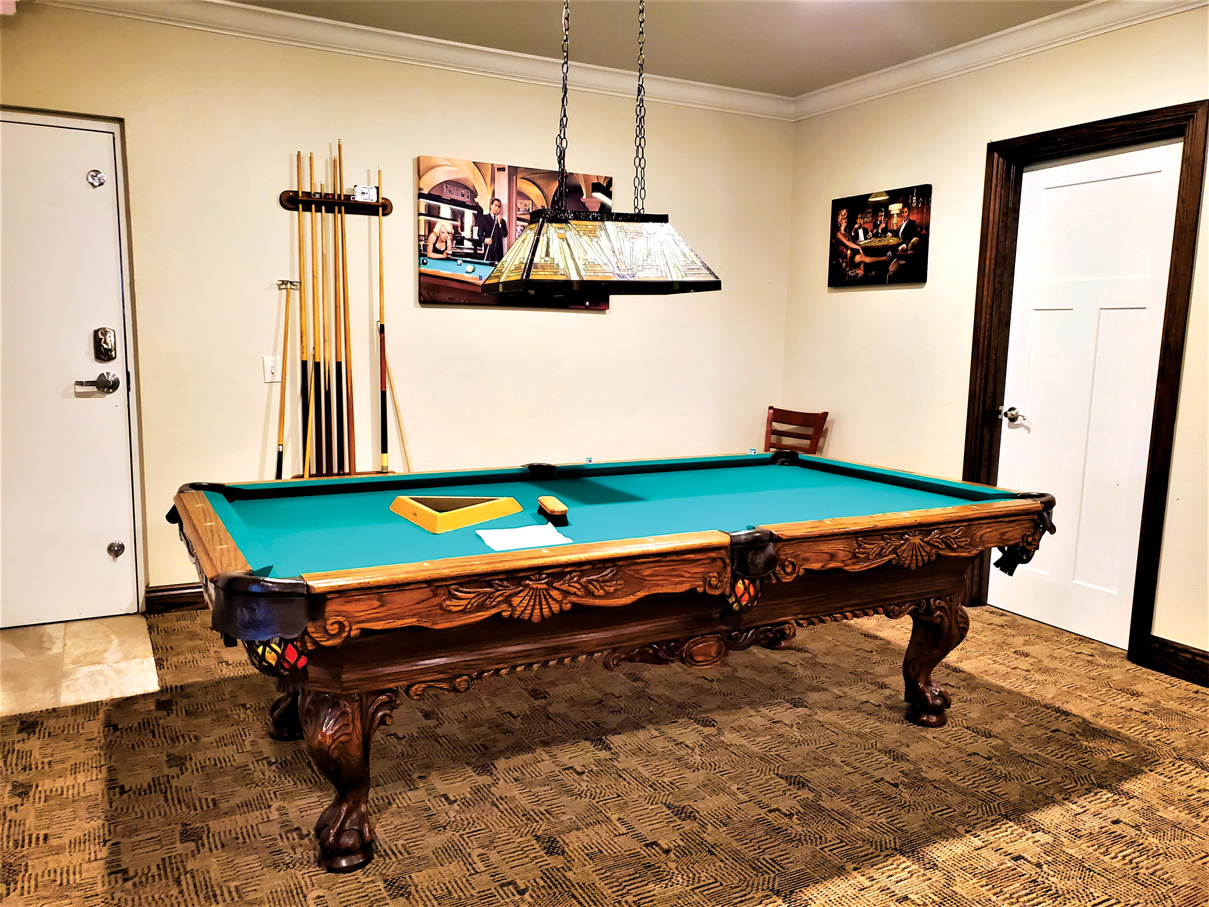 New construction on the south side of the sprawling Oak Haven at Westbury 55+ retirement community serves as a call to action for Baby Boomers seeking to lease one of the largest luxury homes available in the sprawly resort-style neighborhood.
Selection is at its best right now as the experienced home builder, a division of the highly-regarded Ron Walters Homes, LLC, builds out the gated property offering an exclusive neighborhood west of South Morgan Road in Yukon. "Oak Haven is the last of five resort communities our builders have provided the retirement privileged in the area while we have learned to add more resort-style amenities along the way," Ron Walters said. "Oak Haven is the best we have ever built. We like to say this offers a "truly grand resort user experience."
This 55+ active adult senior retirement community has all the amenities of a fully featured resort to provide residents with a carefree and comfortable living experience. This luxury home ambiance comes with all the extras that complement an active lifestyle in a community atmosphere, complete with a restaurant and plenty of places and ways to entertain grandkids and guests.
Unlike traditional senior facilities, Oak Haven leases new luxury homes, which provide residents with a comfortable living experience. The homes are well-lit with large windows, airy and open with a sense of spaciousness beyond their size.
"We feel Baby Boomers considering moving to a planned community owe it to themselves to come to see Oak Haven in person," Walters said. "If they do that and speak to several of our residents, we are proud to have done as much as we can to help improve their retirement living."
One of the significant advantages of living in Oak Haven is that residents are relieved of the burden of home and yard maintenance. The community offers a maintenance-free living experience, where property maintenance takes care of everything from fixing the ice maker to changing the light bulbs. This allows the residents to enjoy their retirement without worrying about home upkeep.
The luxury homes at Oak Haven come in single, duplex, triplex, and quad-plex variations, each with top-of-the-line features. The homes boast ceramic tile, natural oak wood floors, granite countertops, and stainless appliances, providing residents with a comfortable and stylish living experience.
Each home is designed to allow residents to unwind in the lavish master suite, where ample space allows for a cozy seating area and features not one but two closets to accommodate all your belongings. With a two-car garage, residents have plenty of room for storage, whether for a workbench or those cherished Christmas decorations.
The builders are now finishing the last of the three-bedroom homes. These rare gems on the property are highly sought after by those who value comfort and versatility. Residents can indulge in the spaciousness of the 1950 square feet of living space. This unique offering of three-bedroom homes sets them apart from the rest.
Right now, all the floor plans are available including:1-bedroom, including 1.5-bathroom homes spanning 1,067 square feet, 2-bedroom, 2-bathroom homes with a detached carport, offering 1,302 square feet of living space and 3-bedroom, 2-bathroom homes with a two-car garage, ranging from 1,541 square feet to a massive 1,952 square feet.
The community offers many lifestyle activities each month. Weekly schedules are full of various social activities. Mondays kick off with darts, Tuesdays feature Water Aerobics, while Wednesdays, residents get outside for a social Walk and Talk. Thursdays find residents enjoying Bingo and Writer's Quill. Fridays offer Pickle Ball, movies in the Theater room, and Happy Hour by the pool, and Saturdays see many residents playing horseshoes.
Those residents who like to cook can share their culinary talents with everyone at the two monthly potluck parties. Those who like to try new culinary adventures meet at a local restaurant once a month for 'Lunch Out.'
June's extra activities included a day out to Riverwind Casino and an outdoor concert at one of the gazebos. They also had a Father's Day party where every dad received a small gift and enjoyed Brats and Beer at the Pool House.
Oak Haven also offers its residents a multifunction community clubhouse that offers many amenities. The Fitness center includes top-of-the-line workout equipment. The clubhouse also provides exercise classes to keep residents active, and the community pool offers a perfect place for relaxation and socialization.
The pool house is an excellent place for residents to unwind, including an opportunity to play shuffleboard or a game of pool. The outdoor entertainment area provides an ideal space for hosting events and trying their hand at a new putting green. Moreover, the private theater room, which shows movies regularly, is an excellent place for residents to enjoy a cinematic experience providing the residents with movie snacks and freshly popped popcorn.
Oak Haven takes pride in its onsite Italian restaurant, Luigi's Bistro, which is open to the public and has received rave reviews. Luigi's Bistro serves authentic Italian cuisine, including from-scratch lasagna, premium pizza, bellinis, and offers a full bar.
The restaurant is fully featured, including outdoor seating, allowing viewing of the community's interior and providing diners privacy and plenty of fresh air. With its delicious food and inviting atmosphere, it is no wonder that Oak Haven residents often claim it is the best Italian restaurant in Oklahoma.
Headed for a total of 108 homes at Oak Haven, the build-out is in the last phase. It bears repeating that their caring management stresses it is an exceptional senior retirement community that provides residents with a carefree living experience, luxurious homes, and abundant amenities to keep them active and healthy. This is the one place where extra bedrooms mean family can spend a part of their vacation visiting parents or grandparents there and feel like they have checked into a luxury resort.
Those Baby Boomers who want the best selection of homes in the freedom of a community atmosphere, combined with the onsite Italian restaurant, need to quickly see if Oak Haven www.oakhavenretire.com is the perfect place for them to enjoy their golden years.