Oklahoma City's Cattle Baron's Ball celebrates 20 years of saving lives with a night of food, fun and fundraising – Friday September 23rd at the National Western Heritage Museum. This year's event is being led by dedicated volunteer, Mary Blankenship Pointer, Vice President at Frontier State Bank.
Cattle Baron's Ball is the signature philanthropy gala of the American Cancer Society.
This year's western-themed "party with a purpose" features A-List entertainer and OKC local, Ty England. As well as games, food and beverage, live and silent auctions.
All proceeds benefit the American Cancer Society and the Chad Richison Hope Lodge Oklahoma.
The Chad Richison Hope Lodge is a centrally located home-away-from-home for patients and their families opening this fall. It offers cancer patients and their caregivers free lodging while they travel to receive life-saving care from any of the area's premier medical centers.
The $16.5 million facility is named in recognition of ACS's capstone donor, Paycom Founder and CEO, Chad Richison. Mr. Richison is also this year's Cattle Baron's Ball honoree and will be recognized the night of the event.
Richison donated $5 million to fund Oklahoma's first Hope Lodge. "This is a personal cause for many, including myself, and helps ensure anyone traveling for treatment will have one less item to worry about," said Richison.
Cancer is the second-leading cause of death in Oklahoma. Each day, 49 Oklahomans are diagnosed with cancer. The American Cancer Society is working every day to free the worldfrom the pain and suffering of cancer through research, prevention, patient services, and advocacy.
To learn more or donate visit www.cattlebaronsballokc.org. For more information, please contact Rachel Stratton at 281-352-6471. Engage with @ACSOklahoma and follow us on Facebook, Instagram, and Twitter.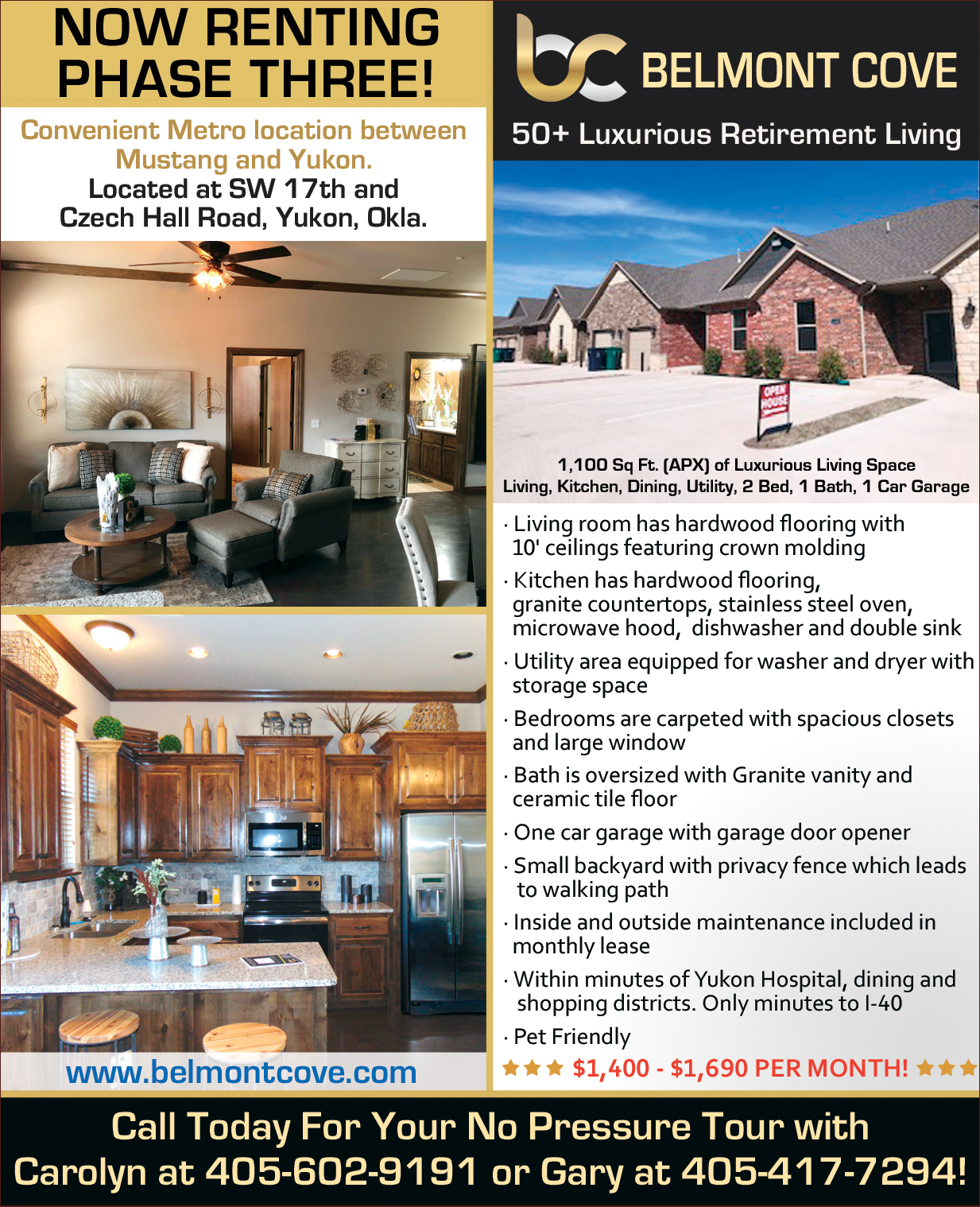 https://www.belmontcove.com/