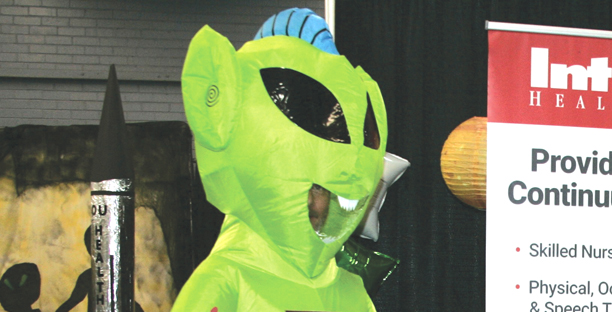 Story by Darl Devault, Contributing Editor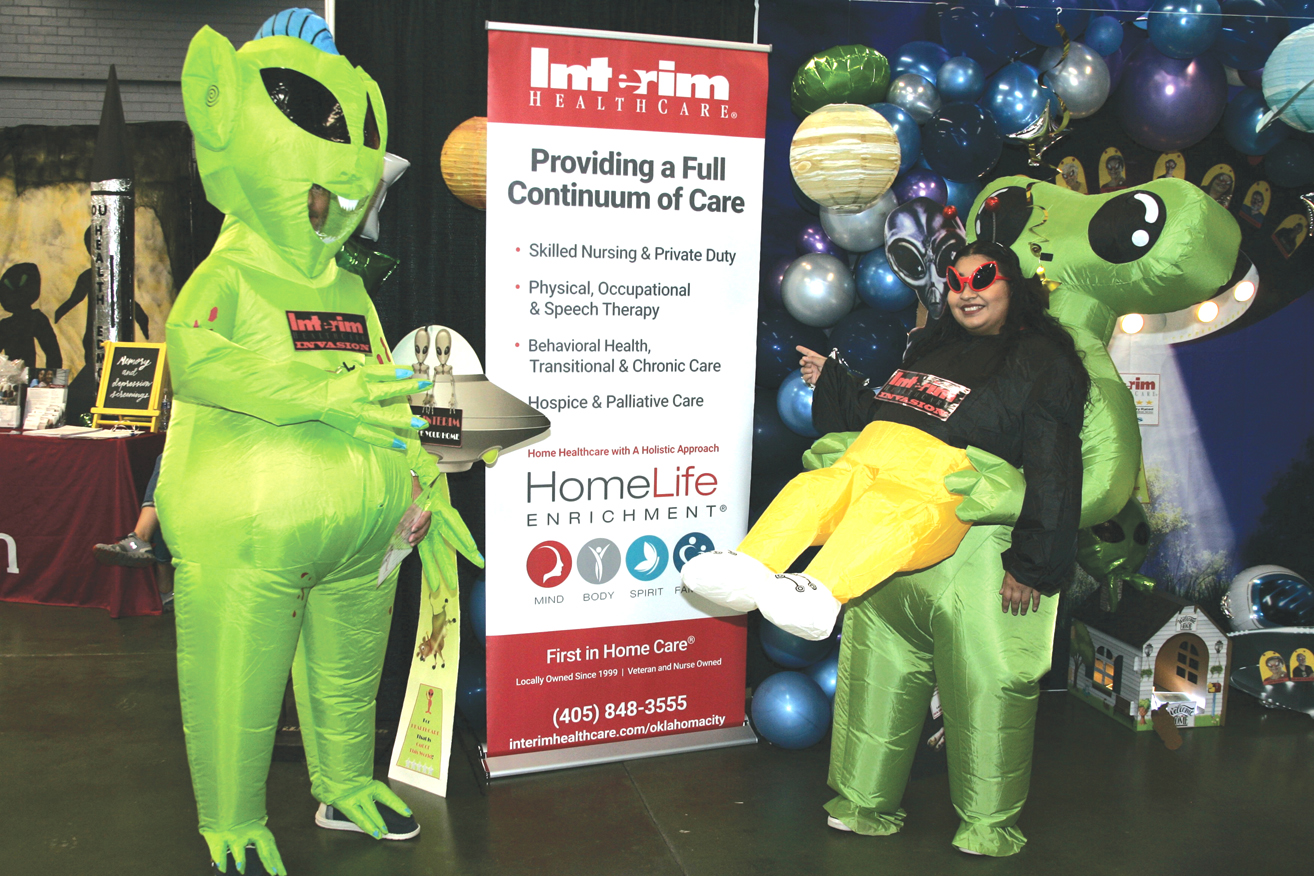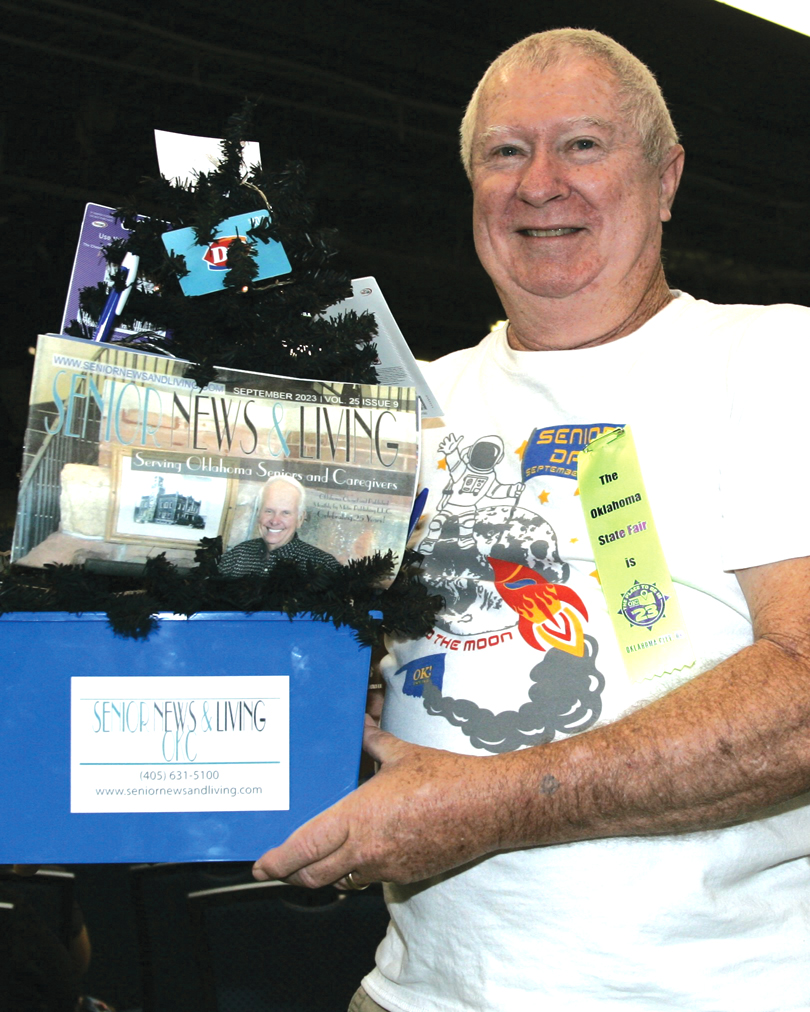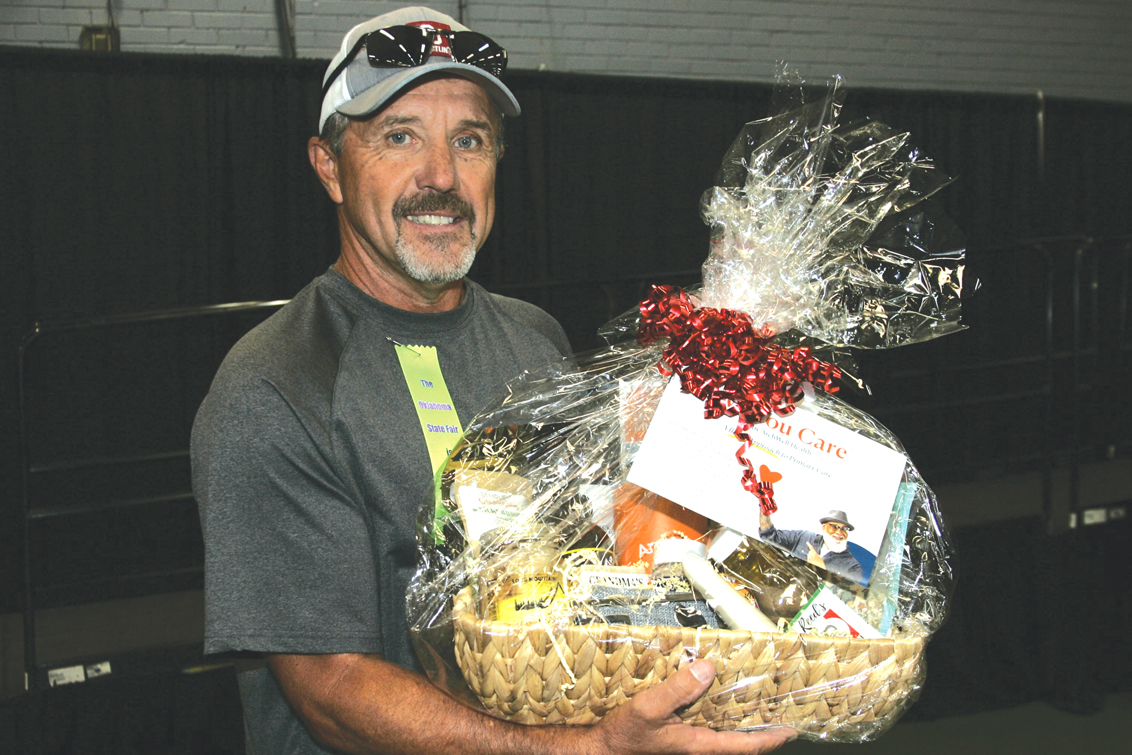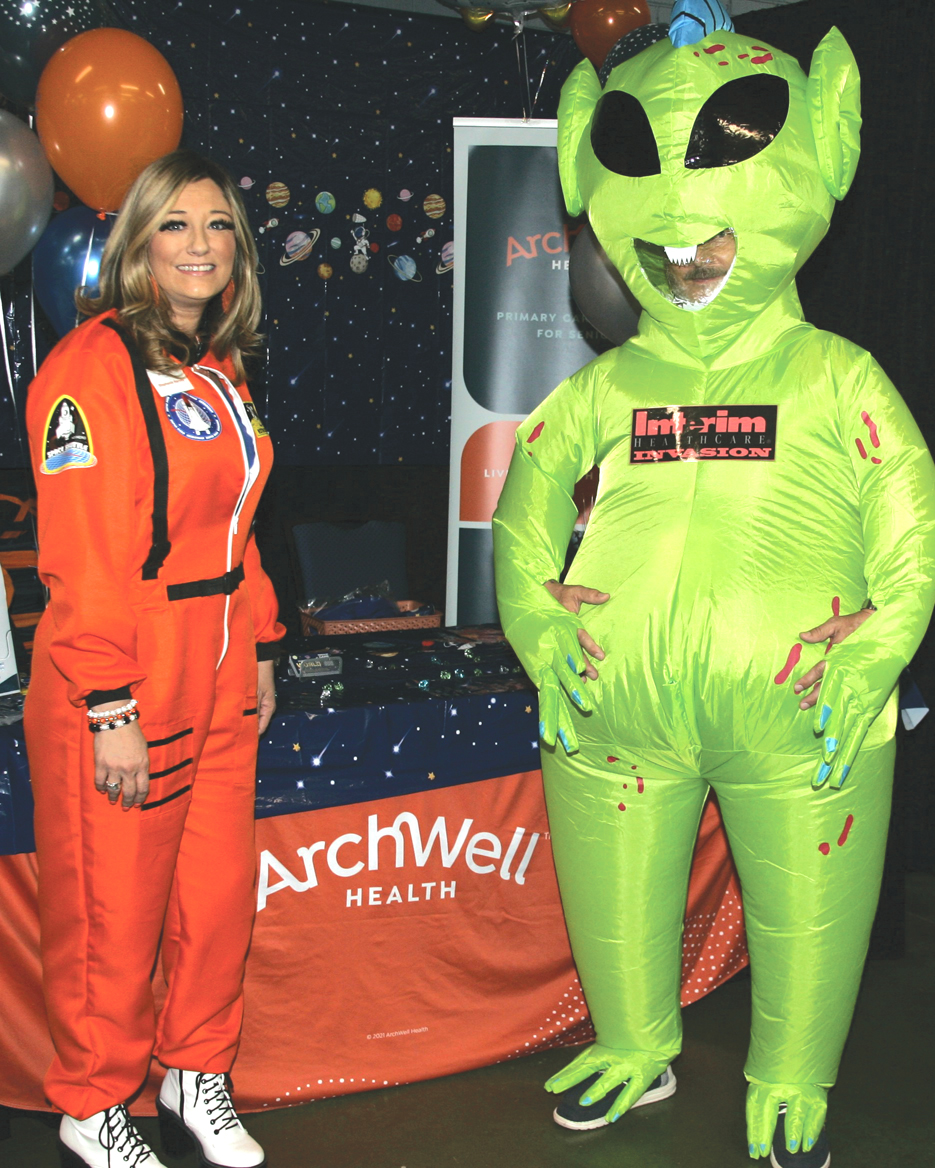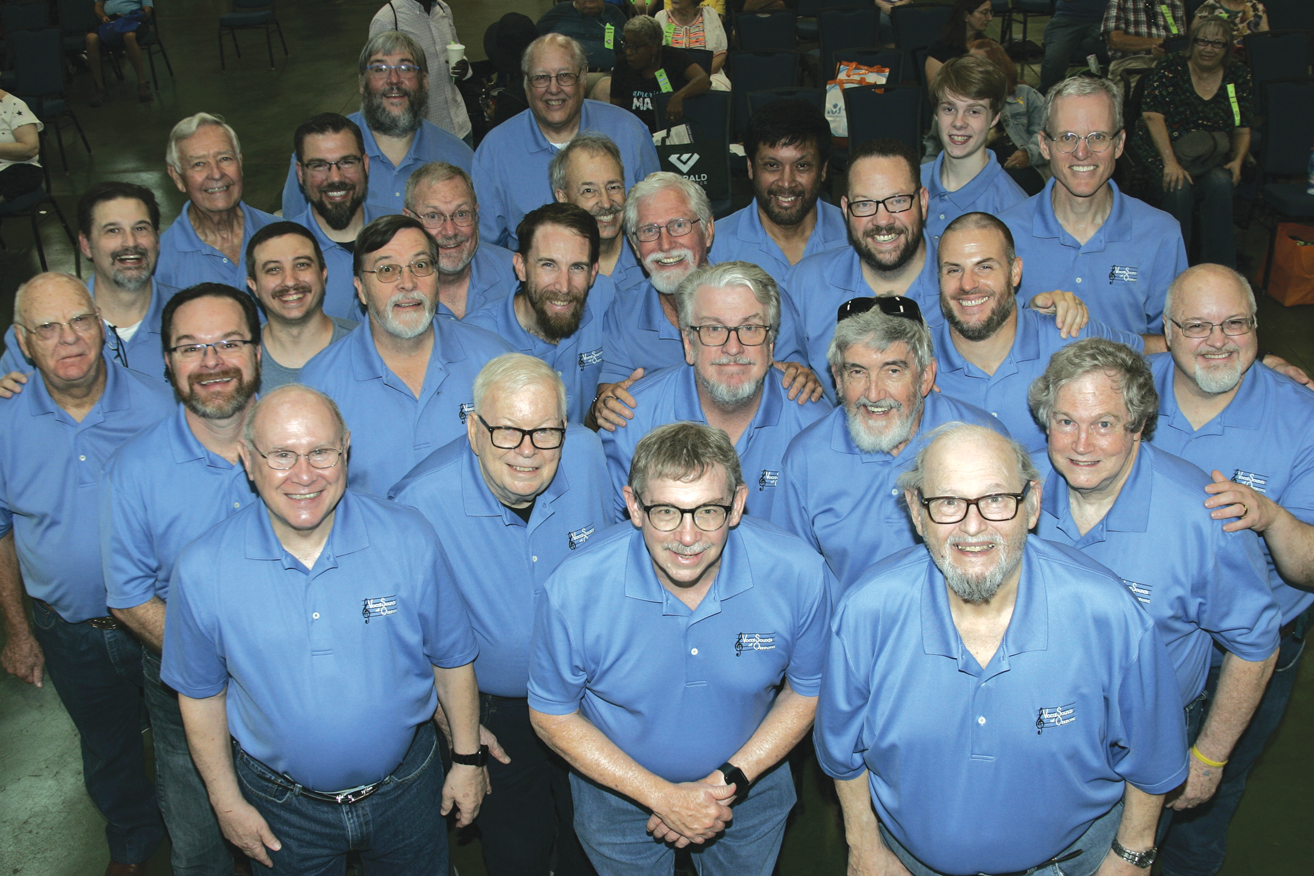 On September 20th, the Oklahoma State Fair lived up to its theme, "The Place to be in '23," when it hosted the "Out of This World Seniors Day" at the Fair, providing activities planned for older fairgoers.
Senior citizens 55 and older celebrated near-space travel with free admission to the fairgrounds on their special day. Many otherworldly experiences were offered to the audience throughout the day.
Many games and contests entertained senior fairgoers who preferred to kick back indoors on the hot and sunny Wednesday in the Modern Living Building. All were entertained by many acts from the space-themed stage and by visiting booths featuring alien and flying saucer decorations.
"I want to share our feedback so far is that this year was our best senior day ever," said Lisa James, CompleteOK community liaison and event committee member. "I want to thank everyone so much for being a large part of making that happen; we appreciate all of you." In saying this year's was the best yet, James added, "I believe the variety of exhibit offerings for our seniors was the best I've ever seen."
The day of activities, entertainment, exhibits, door prizes and health screenings designed especially for the golden agers was packed. The entertainment kicked off at 10 a.m. and finished with Elvis tribute artist Mike Black at 7 p.m.
The Special Events Area at the south end of the Modern Living Building featured outlandish interpretations of many space motifs, including four larger-than-life green aliens with humans trapped inside the costumes.
Sponsor OG&E energized the day while many of the booths donated door prizes and offered giveaways designed especially for the golden ager.
This 46th annual Senior Day at the Fair saw the Okie Stompers' well-choreographed group display their combination of tap with line dancing as their ten performers dazzled in special out-of-this-world T-shirts. After a quick costume change to a more patriotic outfit, they displayed their ultimate toe-tapping' clogging when they performed again at 11 a.m.
The one-minute video entries from area independent and assisted living and long-term care communities of their residents "In Motion." were shown all day to allow the public to select the winner.
Along with the many senior-oriented booths making their services available, "Senior News and Living" gave away their September issue at their booth all day. The publication supplied two door prizes from the stage and small glider planes at their booth.
Although official attendance numbers have not been released yet, "Senior News and Living" sales executive Amanda Miller gave away 900 copies of their publication in their bags before the last 100 were available for pickup without a bag.
The audience participated in themed activities on the decorated stage. At 1 p.m., audience singers took the stage to perform in the "Out of This World Karaoke Contest." The audience was treated to Gary Aylor's singing performance at a Robert Goulet quality level. Archwell Health provided his prize.
Activities planned for the day that saw 4,000 seniors last year included a robust lineup of free health screenings. Major organizer OU Health provided memory and depression screening. Passport Health offered Flu, 65+ Flu, vaccines and B-12 shots while more than $10,000 in door prizes were given away in three sessions.
Many seniors picked up a ticket for each session to win one of many donated gifts These multiple drawings in the morning, the early afternoon and then again in late afternoon saw many happy seniors celebrate on their way to the stage to receive their prizes.
The 26-member Vocal Sounds of Oklahoma award-winning a cappella men's chorus sang several Americana ballads from the stage four-part close-knit harmony for the crowd at 4 p.m. without accompaniment.
The event chairs filled up as Elvis tribute artist Mike Black drew a packed house in the late afternoon. Back from his popular performance last year, Black sang Elvis Presley's songs at 7 p.m.
The volunteer Senior Day committee works from January through September, planning an excellent event for Oklahoma Seniors 55 and over.
Adjacent, the Oklahoma Senior Games demonstration area was busy all day, with many waiting to play Pickleball on a demonstration court. As America's fastest-growing recreational sport, it is being widely embraced by seniors for its excellent health outcomes.