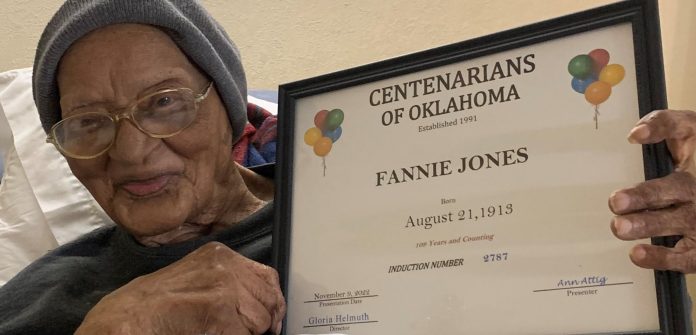 Fannie Jones
Fannie Jones of Oklahoma City turned 109 years old this past August. We honored her today as the second oldest living Centenarian in Oklahoma. Fannie's favorite song is Amazing Grace. What an honor to meet this sweet lady and induct her into our Hall of Fame!
KNOW A CENTENARIAN?
If you know of a Centenarian you would like to honor, please visit
http://centenariansok.com/ and download, complete and submit our form. One of our team members will contact you directly with the next steps.