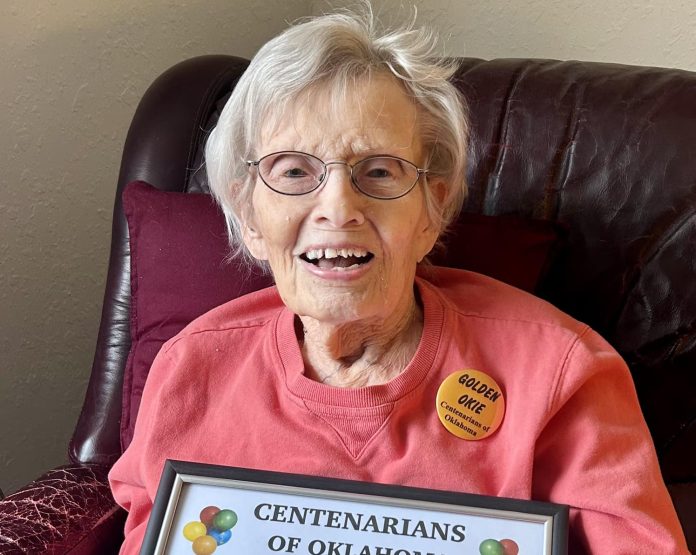 Wanda Ovella (Venable) Moore
102-year-old Wanda Ovella (Venable) Moore of Stillwater was born & raised in Cushing where her father built many homes. She never really considered how long she would live, has not thought much about the fact that she has surpassed 100, loves to share stories about her life with family & friends, has been very fortunate to have lived the life she has had & is truly blessed.
KNOW A CENTENARIAN?
If you know of a Centenarian you would like to honor, please visit
http://centenariansok.com/ and download, complete and submit our form. One of our team members will contact you directly with the next steps.