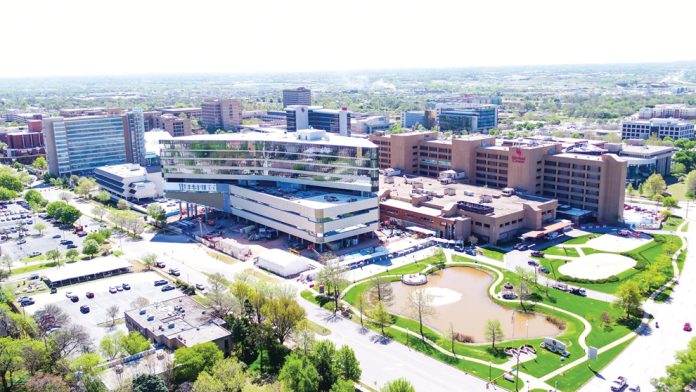 Story by Bobby Anderson, RN, Staff Writer
The new year has brought a new round of hospital layoffs as healthcare systems nationwide deal with surging labor costs, shortages, and declining revenues.
Locally, the first two weeks of January saw layoffs from Integris Health as well as OU Health.
Integris announced it was cutting some 200 positions while OU announced an equal number of layoffs.
In a statement, OU health announced the layoffs would coincide with its planned restructuring.
"As part of the redesign, OU Health will move from a holding company to an operating company structure with duplicative services and positions being eliminated," the statement read. "An estimated 200 positions will be reconfigured to the new structure, which integrates the organization into clinical business."
Integris Health announced its reduction would be the result of a combination of cuts.
"Financial challenges are multifold, but some include a dramatic rise in expenses due to labor shortages and supply-chain disruptions, and significantly lower patient volumes compared to pre-pandemic days," the statement read.
Integris laid off 140 positions and cut 60 vacant jobs, according to a spokeswoman.
The healthcare industry has suffered from nursing shortages and the winter's omicron surge, forcing many organizations to turn to contract workers demanding higher rates.
The loss of Covid subsidies from the federal government also impacted the ability to keep up with rising labor costs.
Many systems find themselves in a counter-intuitive role of both cutting positions while trying to recruit and retain nurses.
OU Health announced its organizational redesign to complete the integration from its historic merger on July 1, 2021.
OU Health was created as the flagship comprehensive, integrated academic health system to improve the care and outcomes for all Oklahomans. As the state's academic referral health system, OU Health plays the unique role of providing critical specialty services with access to advanced technology and expertise.
"OU Health needs to support and enhance the capabilities of the state's vital rural and regional hospitals as the flagship academic referral center. All care that can remain in a community should remain local, but if the patient needs a higher level of care, OU Health is here to serve," said OU Health President and CEO Richard Lofgren, M.D., MPH.
The organizational redesign and operational restructure will enable OU Health to improve efficiencies and grow its impact in the state and region as well as create a highly integrated, modern clinical platform, one that serves even more Oklahomans.
"In order to grow and adapt to industry changes, we need to perform in terms of the quality of our services, patient experience, and the efficiency and effectiveness of our processes," Lofgren said. "Oklahoma needs the unique specialty and sub-specialty services we provide. We are positioned with dedicated physicians and staff to fully realize our special mission of clinical care, education, and research. We are committed to our role of continuing to improve the care and outcomes for the region and beyond."
Both health systems are still actively hiring bedside nurses offering both recruitment and retention bonuses.