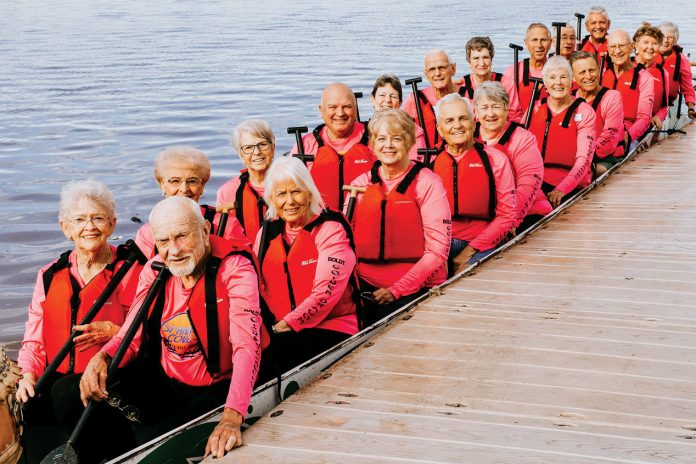 Story by Darl DeVault, contributing editor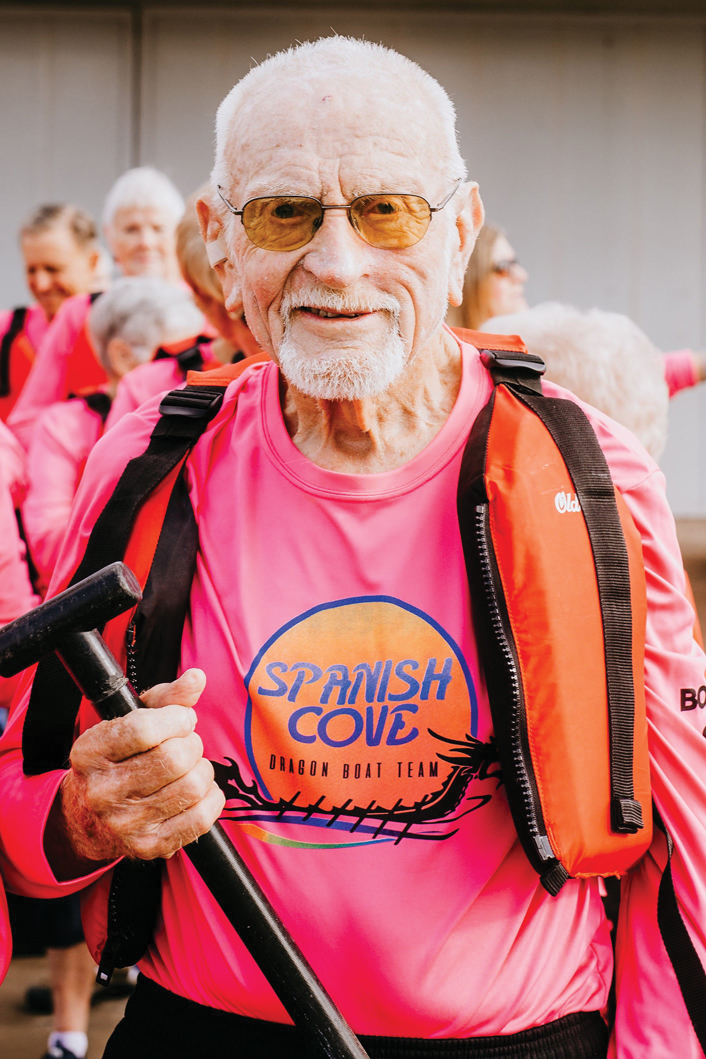 Earnest "Red" Callaway, a visionary volunteer organizer in the world of bicycling and successful paddleboat racing team captain while at Spanish Cove Retirement Village in Yukon, died on December 29 at 96. Callaway dedicated himself to promoting the sport of cycling and making it accessible to all, leaving a lasting positive impact on the cycling community in Oklahoma.
Born in Loveland, Colorado, he started flying airplanes when he was 15. He joined the Navy one day after his 18th birthday in 1944. Flying transport planes, the WWII veteran retired from his 20-year career as a lieutenant commander.
Moving to Oklahoma City in 1963, he worked at the US Federal Aviation Administration Mike Monroney Aeronautical Center, rising through the ranks to be the Chief of Flight Standards there. By the last 15 years of his federal service, he traveled the world from Oklahoma, leading teams coordinating takeoff and landing standards for new large civilian airports.
In 1973, at 46, Callaway founded the Oklahoma Bicycle Society (OBS) to promote bicycle safety and provide a unified voice for those interested in bicycling. He also sought to protect the rights of cyclists and make the sport more accessible to all. Through his leadership, the OBS quickly became the largest cycling organization in the state.
Callaway was a dedicated cyclist known for his ability to ride 8,000 miles a year, which helped him to become a 55-plus age group racing state champion and second nationally in the 60-plus age group. (STORY CONTINUES BELOW)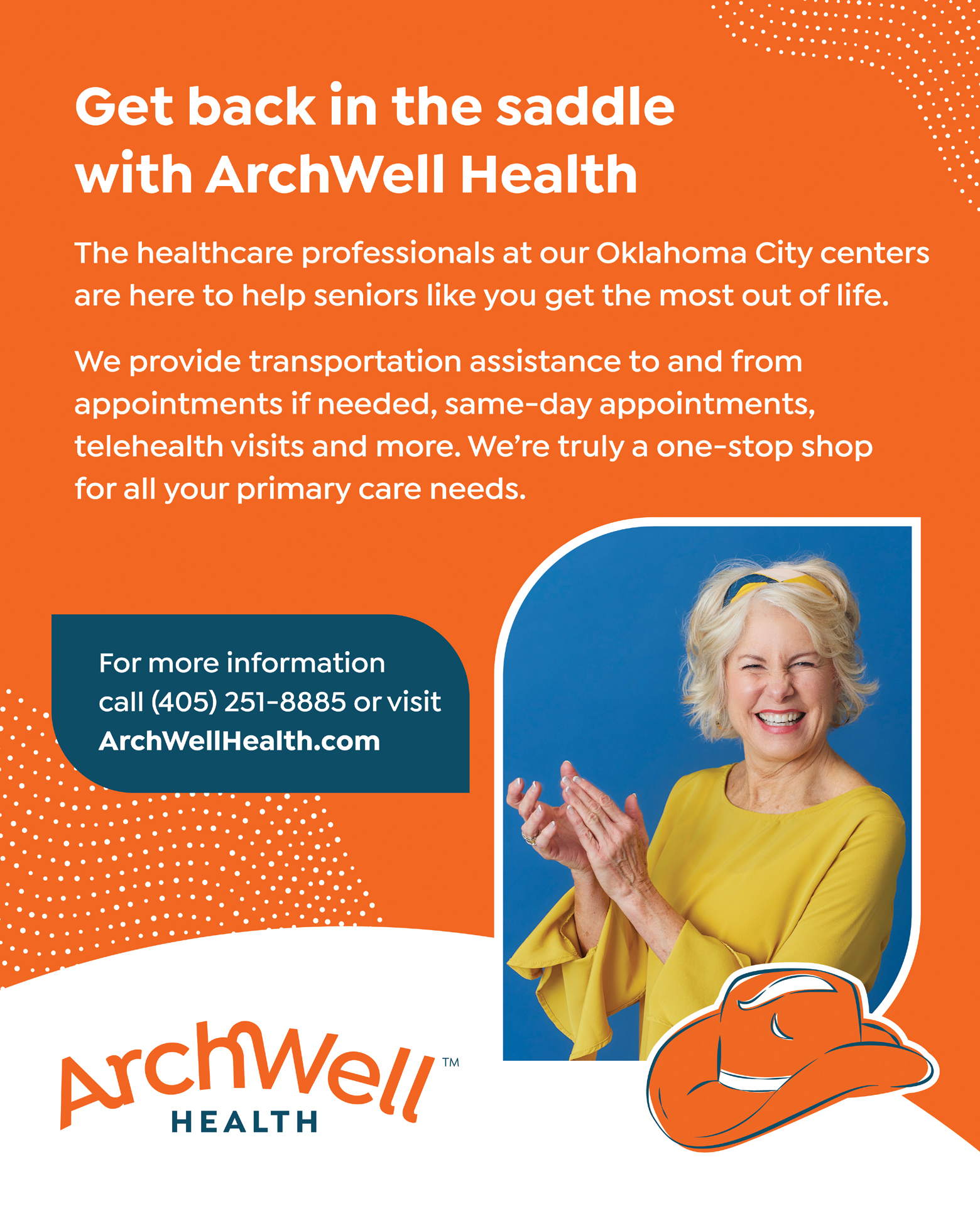 However, his real claim to fame was as a stellar bike event creator, volunteer recruiter, and negotiator in a 40-year career devoted to cycling, wherein he became known as the father of Oklahoma bicycling. He envisioned and brought to life more cycling events than all others combined across the state, enabling the building of a vibrant cycling culture.
To start the OBS, Callaway published 5,000 copies of "The Pathfinder" bicycle newsletter in 1973 and distributed it to 25 bicycle shops from Norman to Stillwater in his first master recruiter mode in cycling.
The newsletter invited Oklahoma's cyclists to ride in planned events and join the OBS. Callaway financed the printing of the newsletter out of his own pocket for the first couple of years of the club.
Callaway's planning and staging of the Greater Oklahoma City Century Run in 1973 and kicking off the Grand Tour in 1974 sparked a club dominance of central Oklahoma cycling importance that has never waned. He lent his expertise to any event including cycling, even triathlons, as they began in the 1980s.
"I met Red in 1983 riding my bicycle around lake Overholser. He was such an encouraging person," said Johnny Carroll, retired daily cyclist. "We often had excellent chats in between the hard riding. The most important thing about him was he made me feel like a friend instantly. He had the precious gift of conversation."
He perfected the administrative diplomacy needed to coordinate with Oklahoma City Water Utilities Trust officials for cycling events at Lakes Overholser, Hefner, and Draper over the years. This literally paved the way to having Oklahoma City paved trails at the three largest lakes, some of the safest places to ride.
He did this by organizing events, by showing, not just telling city officials how important bicycling is to its citizens. By staging special events where thousands of people came out to ride their bicycles together, Callaway presented the civic leaders with proof of concept. A good example was in 1990 when 1,600 riders gathered to participate in the Lake Hefner Streak. This fostered an ever-present idea in civic decision-makers' minds to address the need for safe places for these riders to participate in their sport.
Callaway's legacy of determined advocacy for bicycling means so much to today's local bicyclists, who now seldom have to think about where they can ride safely. He sparked the expectation that Oklahoma communities can have safe riding areas available. He added immeasurably to Oklahomans' access to safe cycling to promote good health, their most valuable asset.
Callaway's talents also extended to creating challenging and prestigious ultramarathon cycling events locally in the late 1980s and early 1990s. Here his expertise in safety, event planning, leadership, communications, and marketing helped spark another form of interest in bicycling. He led the OBS to stage Ironbutt, a 24-hour unpaced event doing 14-mile laps around Draper. This endurance event tested the limits of even the most experienced cyclists as riders needed to ride non-stop, with only short breaks for food if they were going to win. Ridden as a shorter version of the Race Across America (RAAM), Ironbutt became a qualifier for the grueling RAAM televised by ABC's Wide World of Sport in its first five years.
Ironbutt's race against the clock proved popular as a physical and mental test, with riders pushing through fatigue, pain, and sleep deprivation. Its entry list grew so large, drawing ultramarathon cyclists from around the country, Callaway helped the OBS create Tinbutt, a 12-hour event at Draper every other year to qualify for Ironbutt.
He also envisioned OBS's popular Downwind to Wichita ride, a 172-mile journey from Oklahoma City to Wichita once each summer for several years when a strong south wind was available.
In addition to these larger events, the OBS also hosts a variety of shorter recreational rides throughout the year, including weekend and weekday evening rides while staging educational and charity events. These rides are open to all riders, regardless of skill level, allowing cyclists to get out and enjoy the sport while socializing with other riders.
In his last 10 years, Callaway excelled at paddleboat racing with his fellow residents at Spanish Cove. As captain of the Spanish Cove Dragon Boat Paddling Team for five years, he helped inspire teammates to many medals by beating teams 10, 20, 30 and even 40 years younger.
When redesigned team t-shirts were delivered, they featured the team motto, "Paddle Strong, Live Long," in bold letters on the back of the hot-pink shirts. Callaway was not only an excellent leader on the water, but also had a vision for the team's image and message, suggesting the team t-shirt should include the phrase "Paddle Strong, Live Long, and Die Healthy."
"His proposal highlights the importance of physical activity and exercise in maintaining a healthy lifestyle," said Debbie Miller, Spanish Cove wellness coordinator. "He believed the sport of dragon boat paddling provides a fun and exciting way to stay active with health benefits such as improving cardiovascular fitness, strengthening muscles, and reducing stress. He felt the team's philosophy of living a balanced life where physical fitness, mental well-being and healthy habits are all important should be reflected on the team t-shirt."
Callaway is survived by his wife, Dorothy Wilson, who paddled at his side at Spanish Cove, his children Rusty, Jan and Rick, their spouses and his numerous grandchildren and great-grandchildren. He was predeceased by his first wife, Betty, and his son and daughter-in-law, Chris and Leslie Callaway.
He lived an active and healthy life right until the end. His participation in dragon boat paddling symbolizes the importance of community in our lives. It shows even in our later years, we can still be valuable group members, contributing to its goals and enjoying the team's camaraderie. His paddling was a testament to his fitness and vitality, and his team leadership reflected his mental acuity and energy. His paddling reminded people they can stay healthy and seek an active lifestyle in their golden years.
The cycling community in Oklahoma will forever be grateful for his contributions, and his passing is deeply felt at Spanish Cove. Callaway's dedication to promoting fitness in many safe forms has left a lasting positive impact on Oklahoma and will be remembered for years to come.