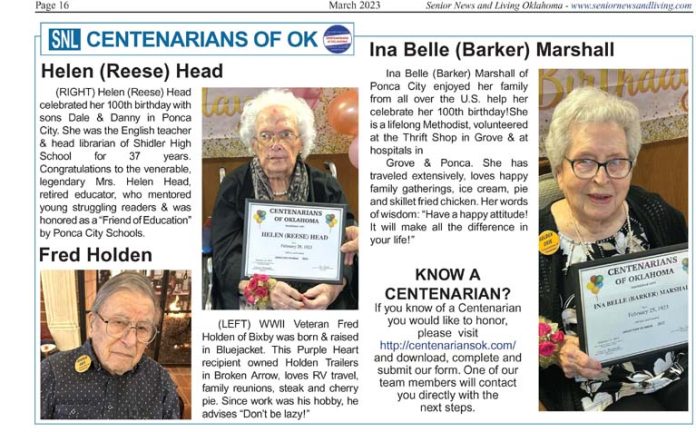 Helen (Reese) Head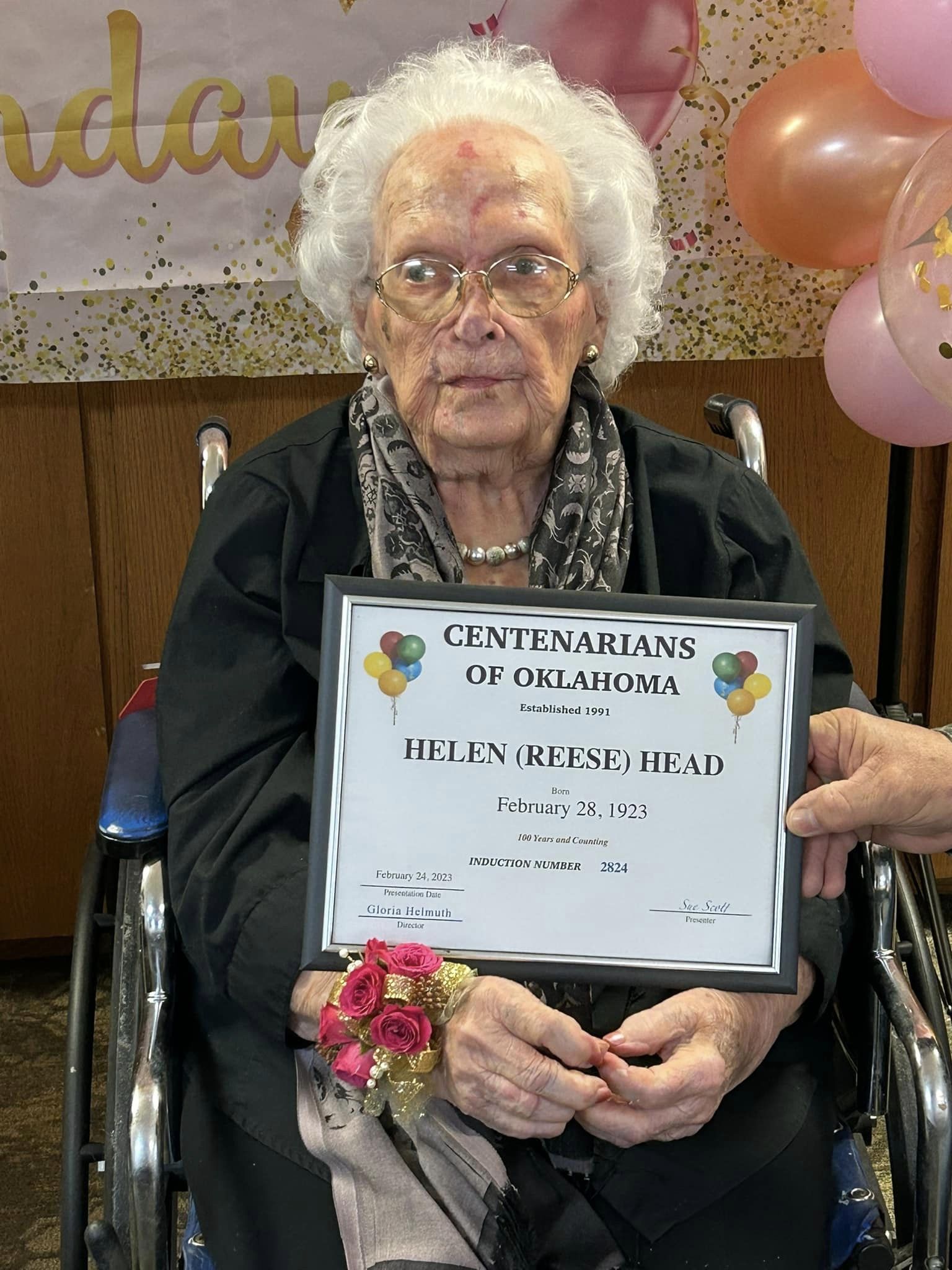 (RIGHT) Helen (Reese) Head celebrated her 100th birthday with sons Dale & Danny in Ponca City. She was the English teacher & head librarian of Shidler High School for 37 years. Congratulations to the venerable, legendary Mrs. Helen Head, retired educator, who mentored young struggling readers & was honored as a "Friend of Education" by Ponca City Schools.
Fred Holden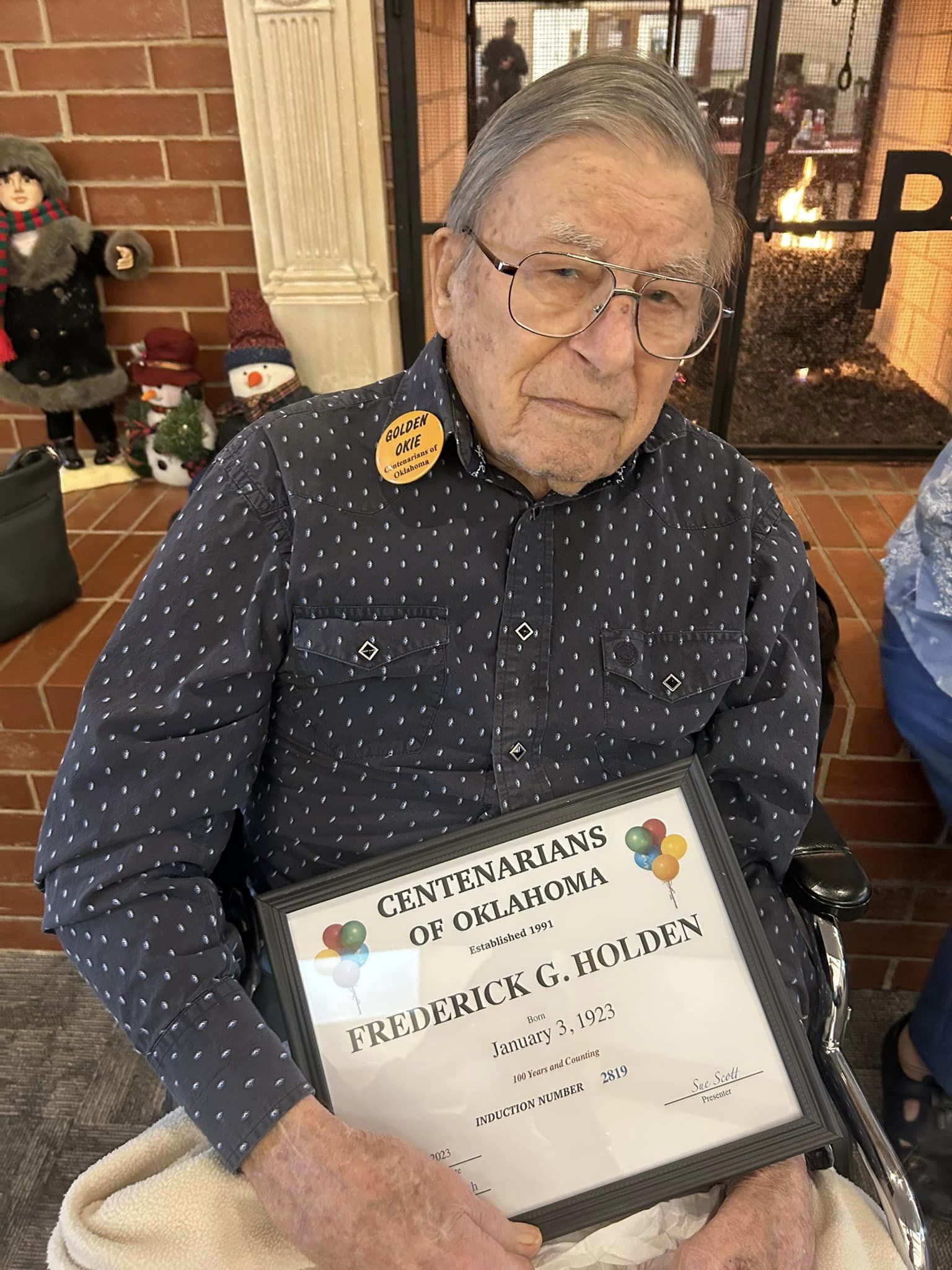 (LEFT) WWII Veteran Fred Holden of Bixby was born & raised in Bluejacket. This Purple Heart recipient owned Holden Trailers in Broken Arrow, loves RV travel, family reunions, steak and cherry pie. Since work was his hobby, he advises "Don't be lazy!"
Ina Belle (Barker) Marshall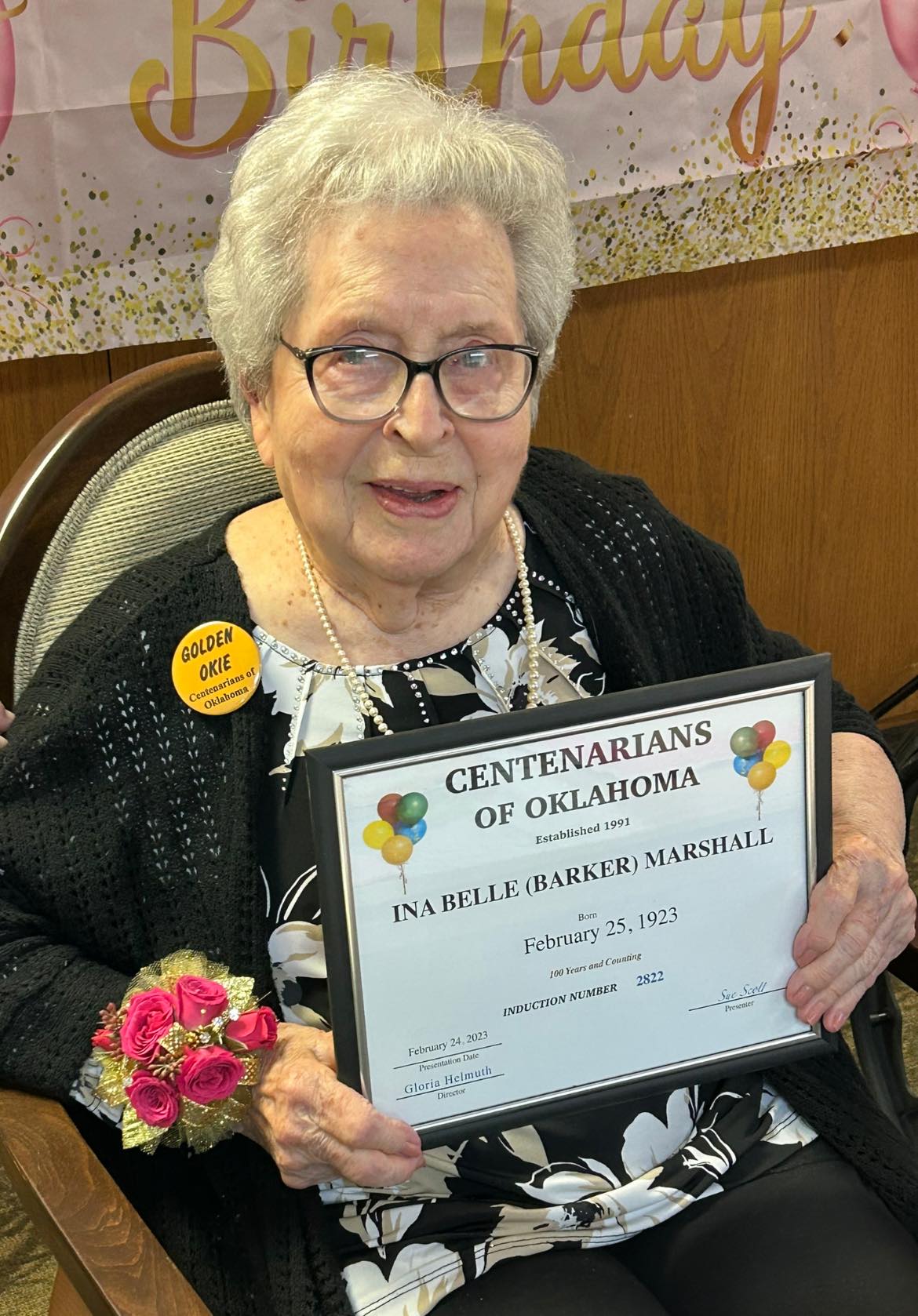 Ina Belle (Barker) Marshall of Ponca City enjoyed her family from all over the U.S. help her celebrate her 100th birthday!She is a lifelong Methodist, volunteered at the Thrift Shop in Grove & at hospitals in
Grove & Ponca. She has traveled extensively, loves happy family gatherings, ice cream, pie and skillet fried chicken. Her words of wisdom: "Have a happy attitude! It will make all the difference in your life!"
KNOW A
CENTENARIAN?
If you know of a Centenarian you would like to honor, please visit http://centenariansok.com/ and download, complete and submit our form. One of our team members will contact you directly with the next steps.